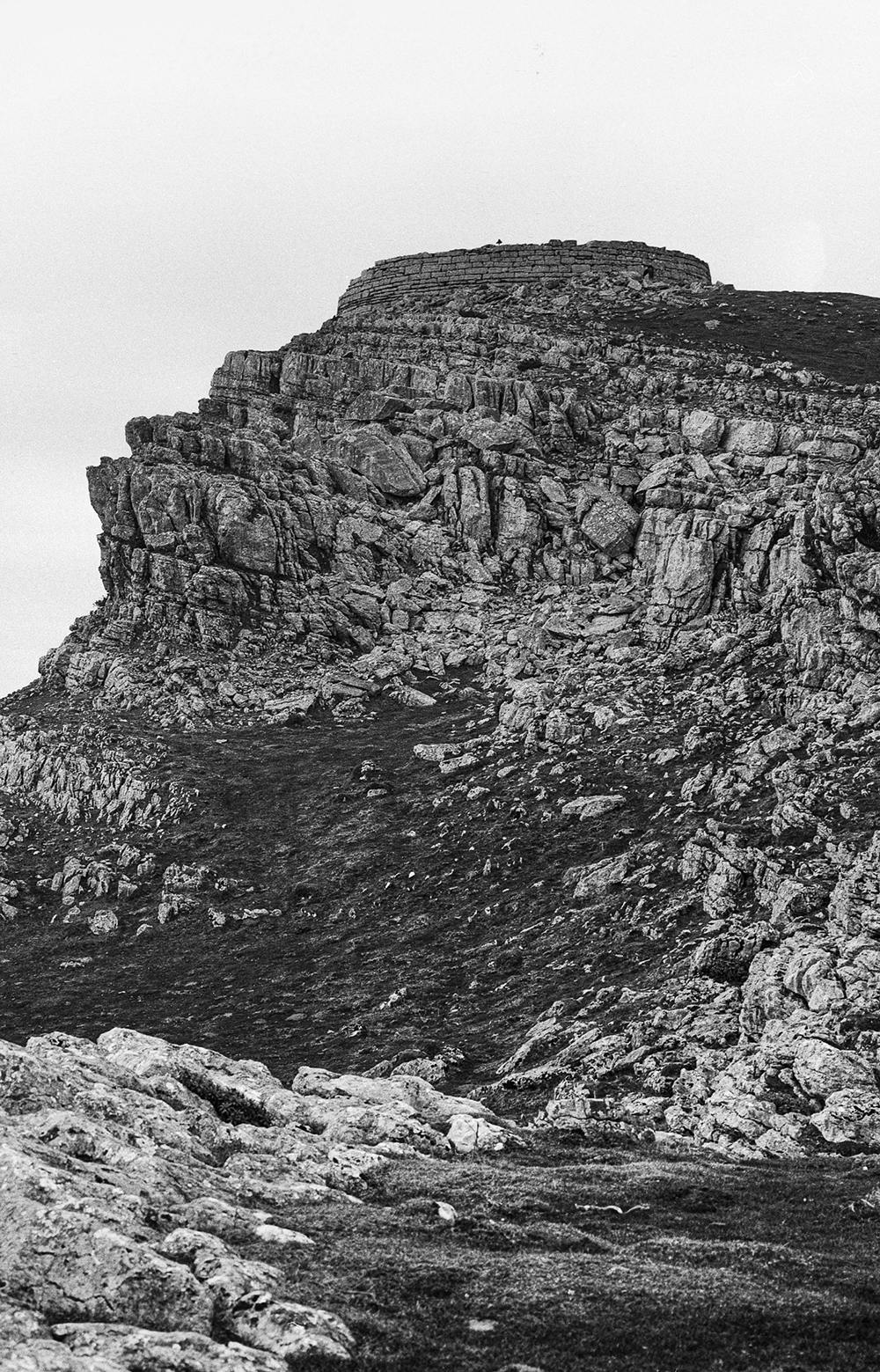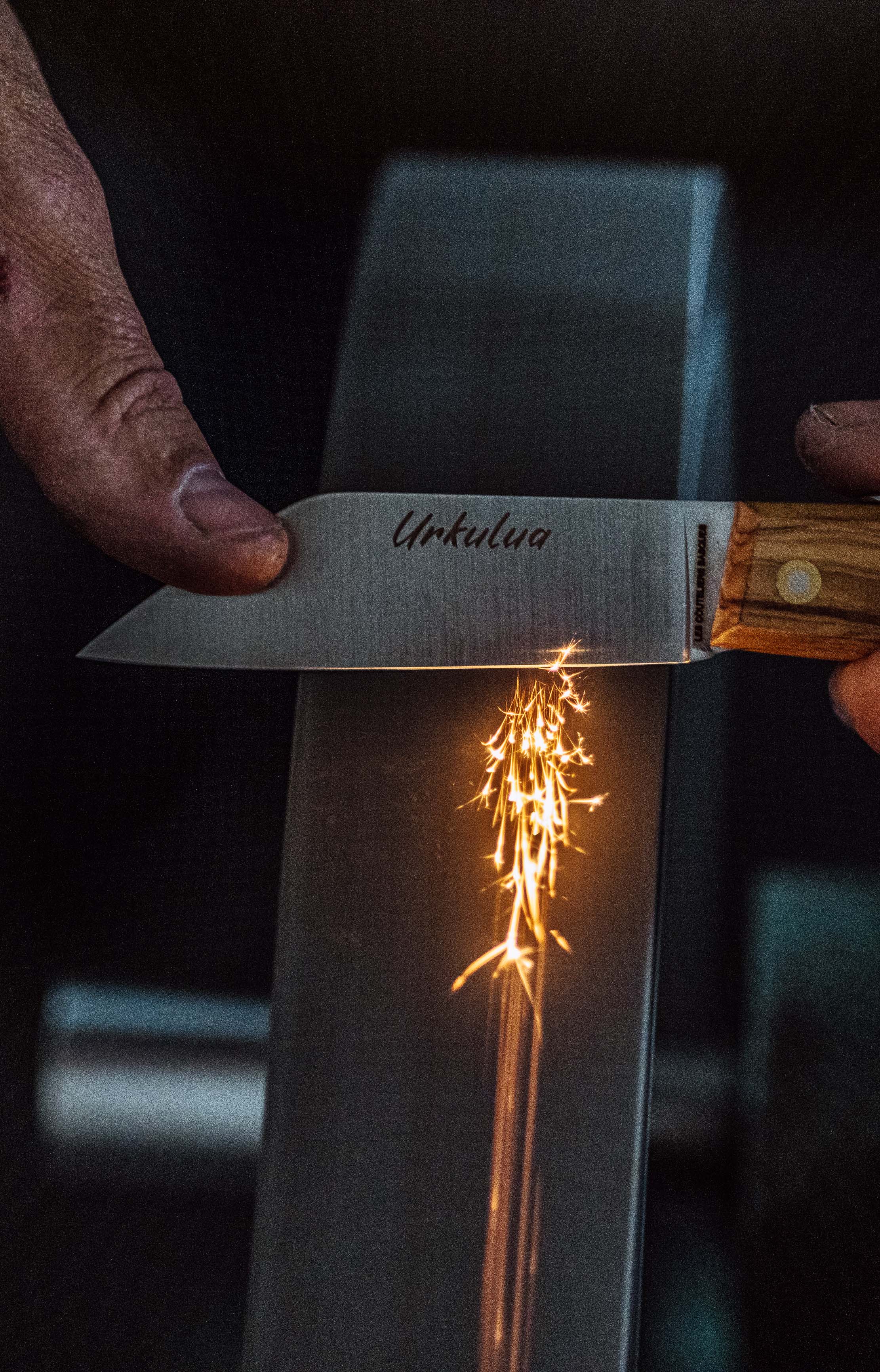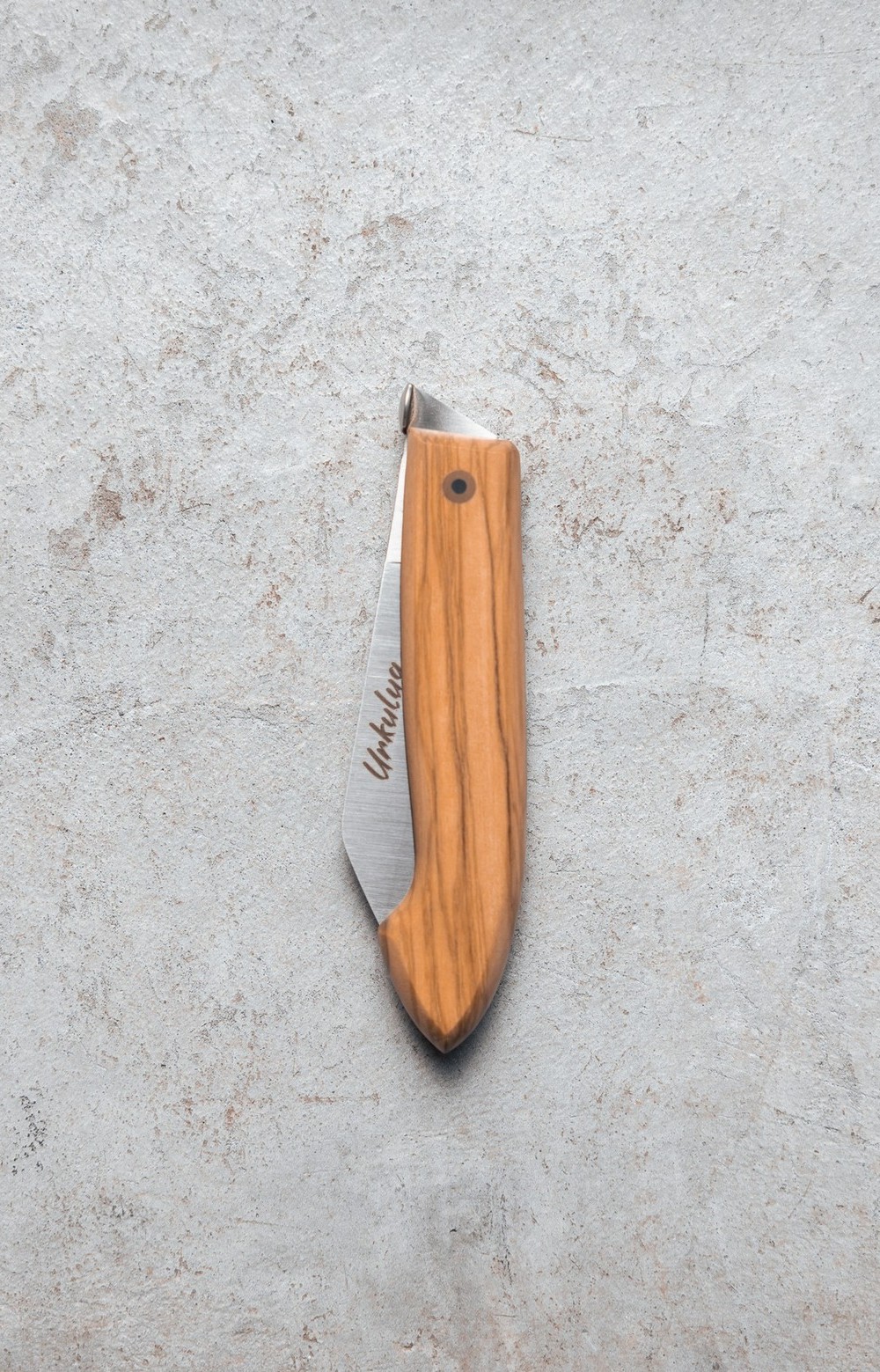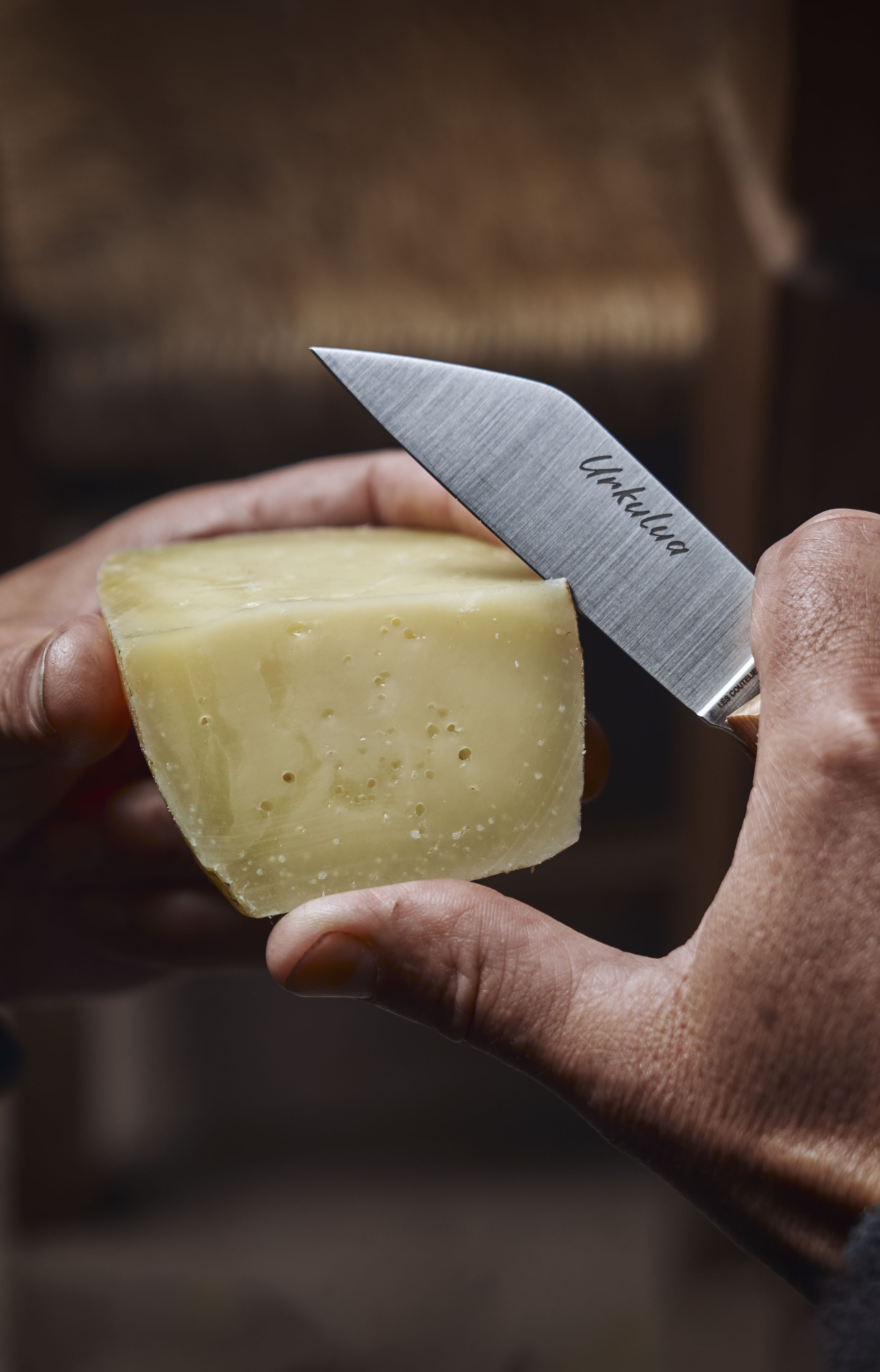 Details
Urkulua - filed brand and design
Urkulua is an exact reproduction of a 17th century knife used by shepherds of the time. Its blade was found during an archaeological dig in the Urkulu massif near Saint-Jean-Pied-de-Port. Immerse yourself in the pastoral life of our ancestors with this simple and rustic knife. 
This knife is delivered with its leather sheath and its certificate of authenticity. 
Dimensions :
Closed 12 cm / Open 20 cm / Blae 8,5 cm
French manufacturing in our Atelier in Bidart, Basque Country
Dive into its history through our video.
Fabrics
HANDLE
Olive wood, green oak or pallisander.
BLADE
4 types of steel : 
- 12C27 stainless steel (Sandvik): premium stainless steel, high in chromium and carbon which gives it a robust and easy-to-maintain cutting edge.
- XC75 carbon steel : the steel of our grandfathers, a blade very easy to sharpen but getting oxidized.
- PVD treated blade (black) : process for coating hard metal deposits with ionized metal vapor. This surface treatment provides an additional aesthetic aspect and makes the blade more resistant to damage and scratches. 
- stainless damascus steel 160 layers : we can compare this technique with puff pastry. This steel is composed of RWL34 for the shiny parts and PMC27 for the dark parts, merged together at 1220°C, then hammered, stretched and folded several times on themselves.  It is the best steel you can find nowadays ! 
Maintenance
Except plastics that are not sensitive to water, noble and precious materials we use for our creations like woods, horns, mother-of-pearl, fossilised ivory, etc, don't appreciate to soak in the water ! Just wash the blade with hot soapy water and dry carefully the knife with a soft dish towel. You can also moisturize the wood from time to time by rubbing it with a drop of vegetal oil. Our creations are not dishwasher-safe.