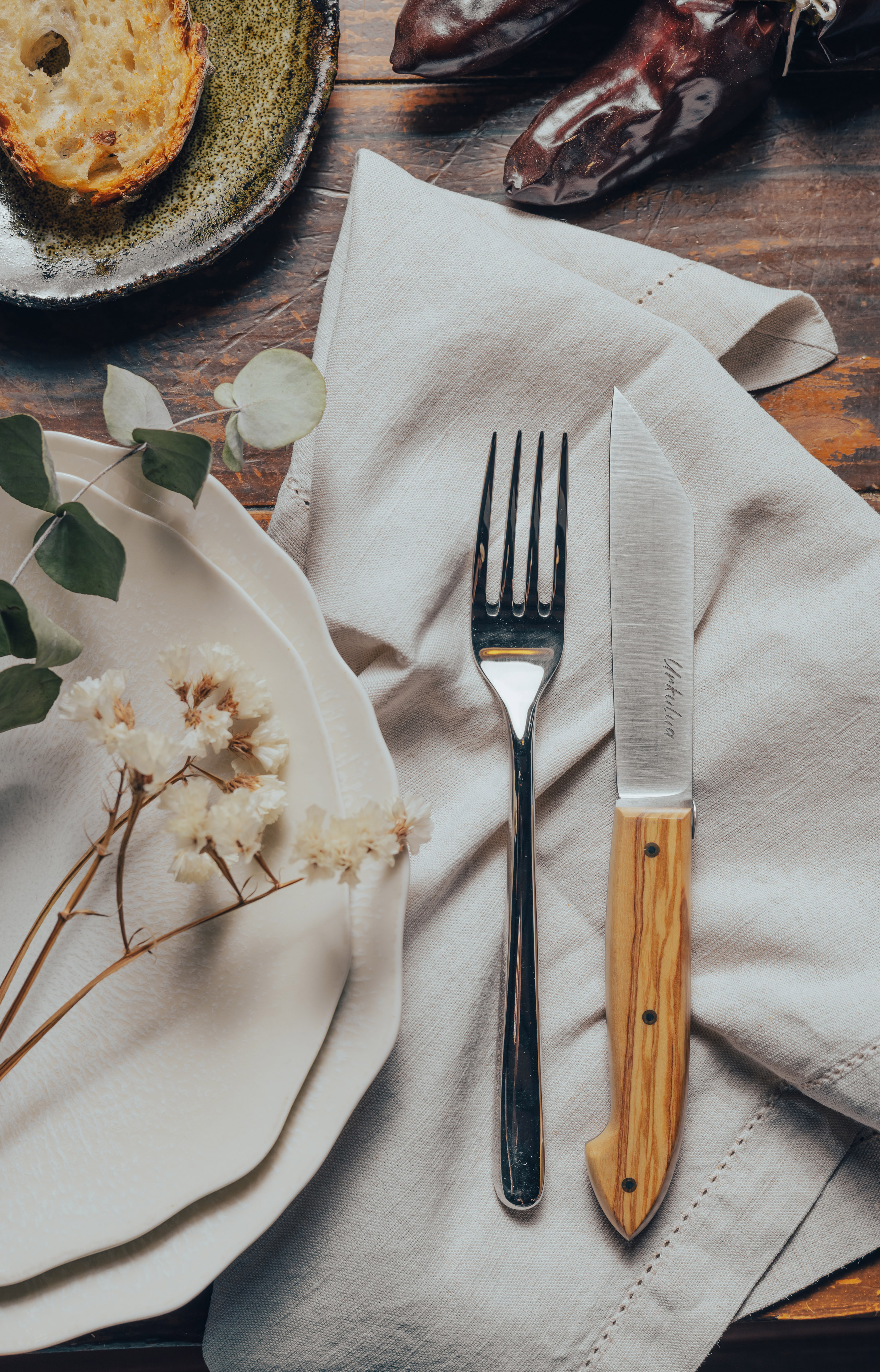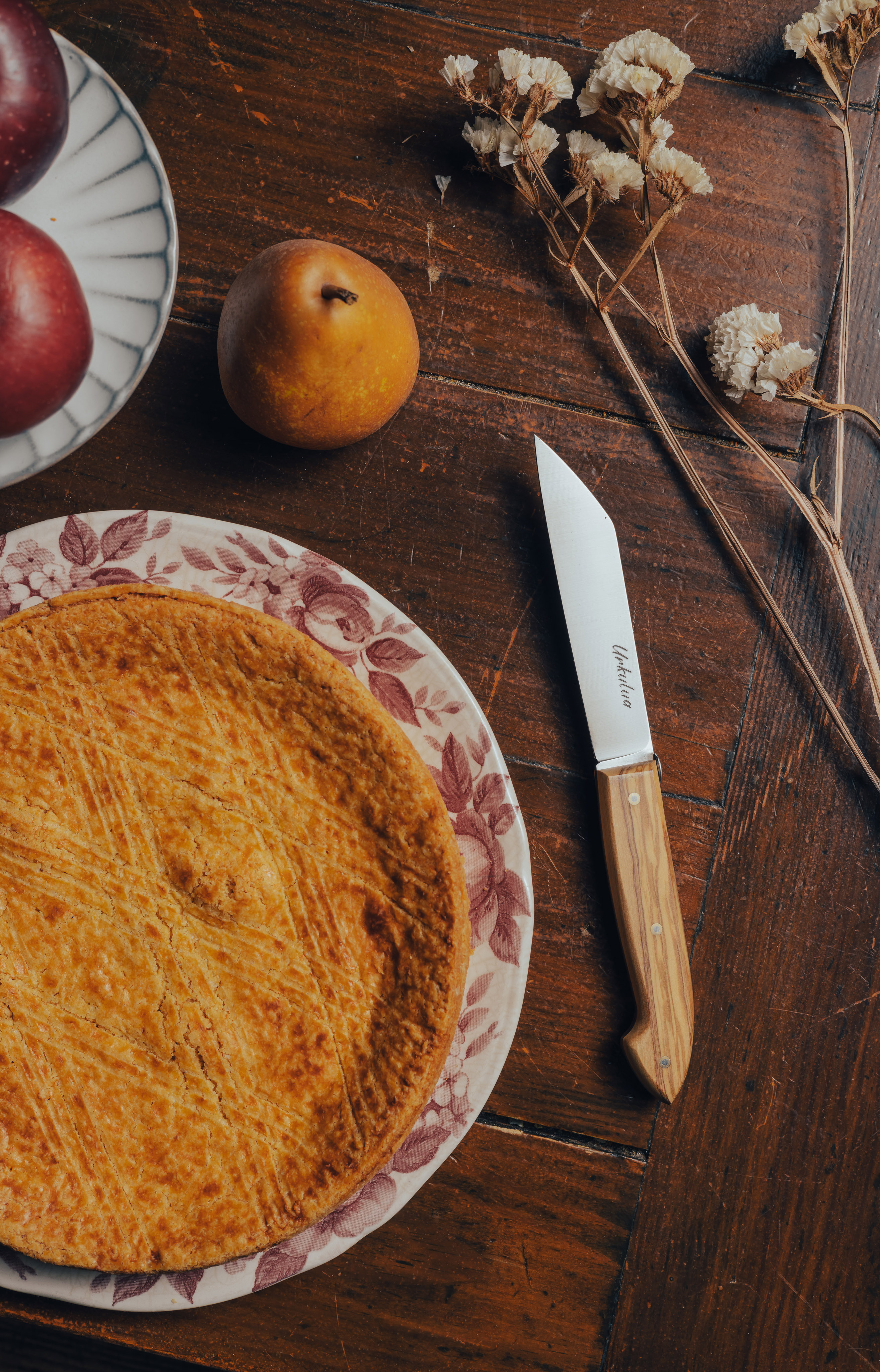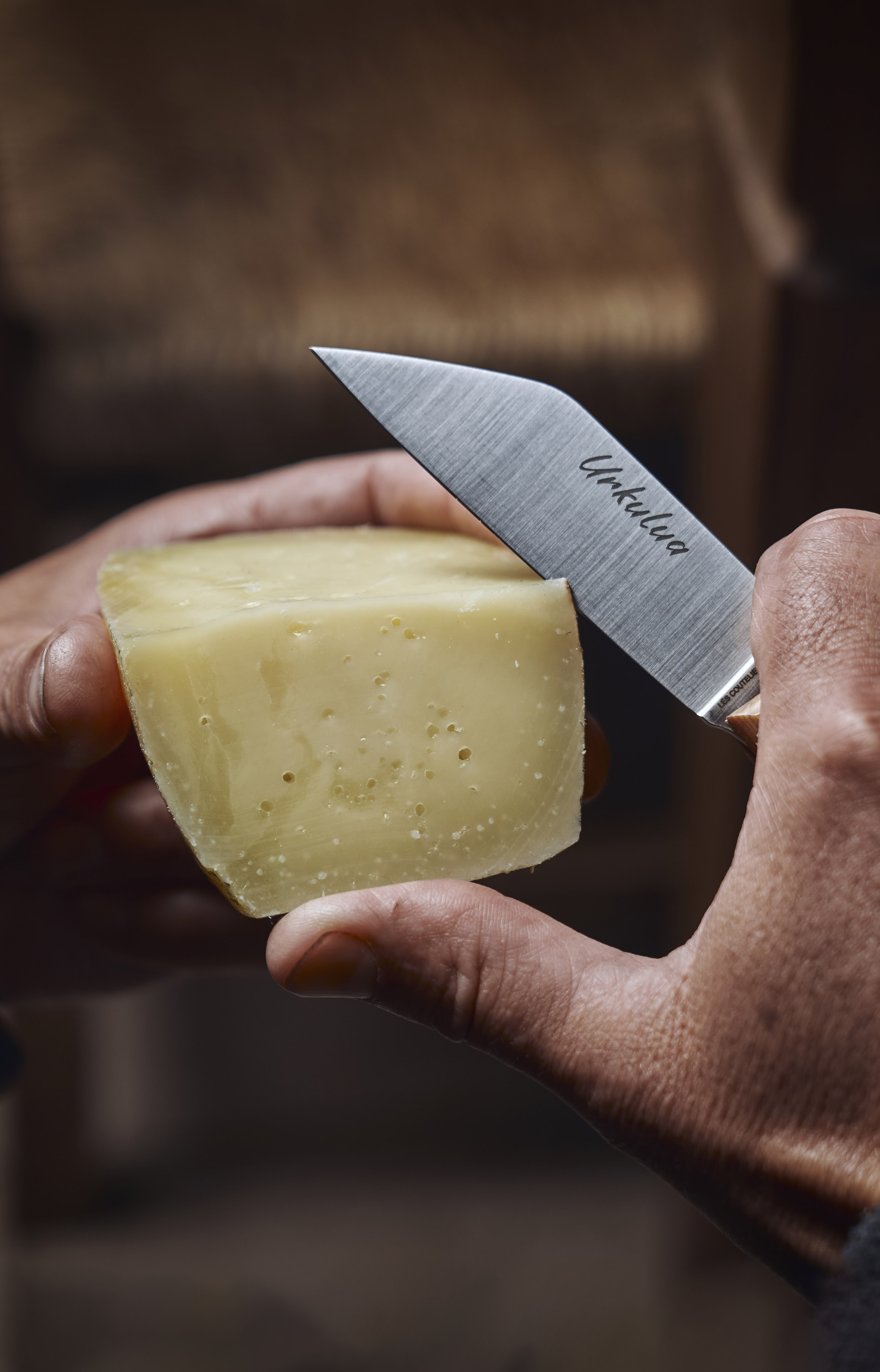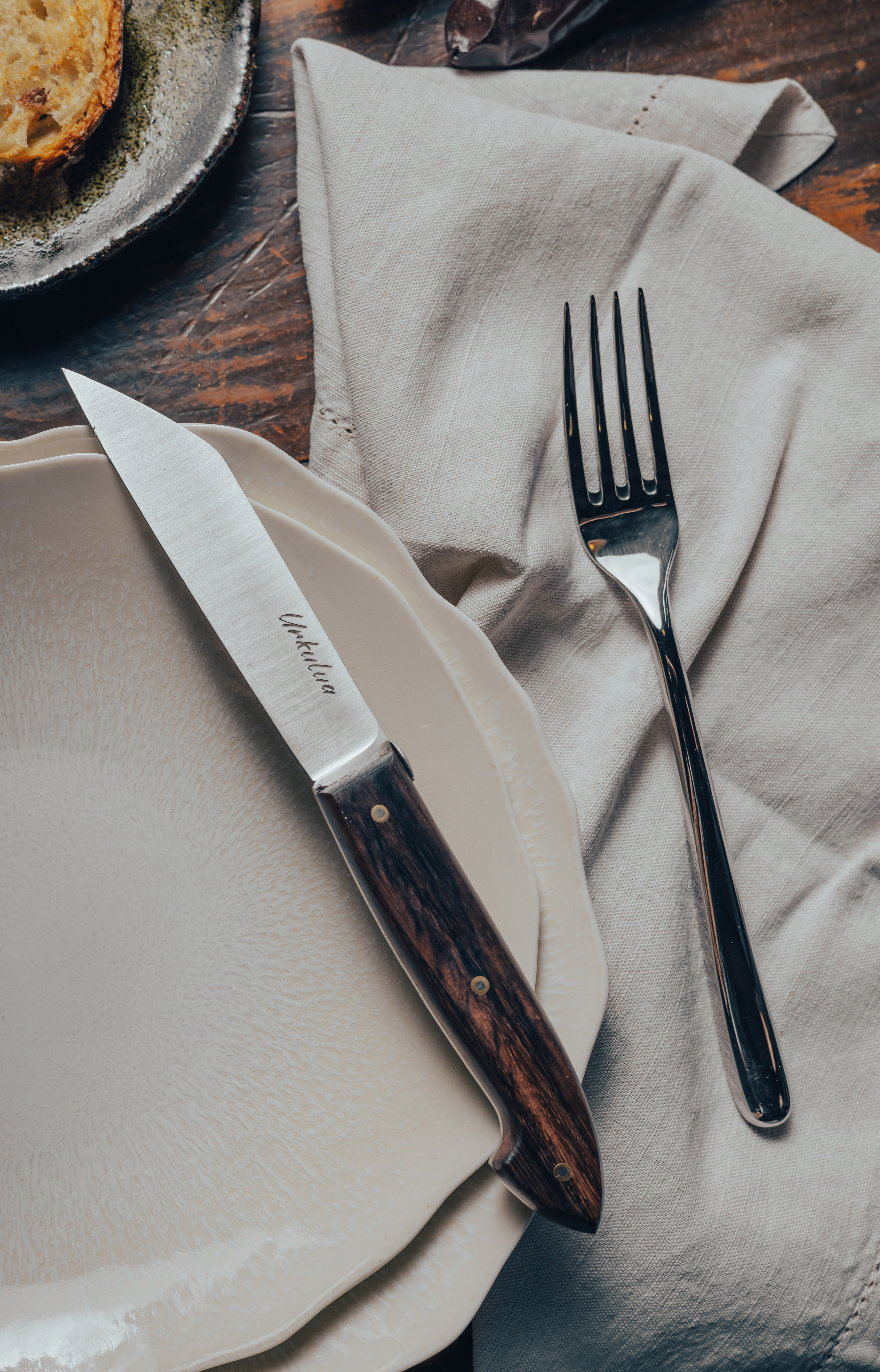 Details
Urkulua - filed brand and design
Urkulua is an exact reproduction of a 17th century knife used by shepherds of the time. Its blade was found during an archaeological dig in the Urkulu massif near Saint-Jean-Pied-de-Port. Immerse yourself in the pastoral life of our ancestors with this simple and rustic knife. 
This massive knife is ideal for the meat lovers, you can test its efficiency at Ekaitza restaurant in Ciboure. 
Felt case offered for the purchase of 6 or 12 knives.
Are you a restaurant owner? Contact us ! :)  
Dimensions :
Total length 20 cm / blade 9 cm 
French manufacturing in our Atelier in Bidart, Basque Country
Dive into its history through our video.
Fabrics
HANDLE
3 types of wood : olive, pallisander and green oak
BLADE
Alenox, a very high quality stainless steel that offers a great cutting quality and a long-lasting edge thanks to a cryogenic process. 
Maintenance
Except plastics that are not sensitive to water, noble and precious materials we use for our creations like woods, horns, mother-of-pearl, fossilised ivory, etc, don't appreciate to soak in the water ! Just wash the blade with hot soapy water and dry carefully the knife with a soft dish towel. You can also moisture the wood from time to time by rubbing it with a drop of vegetal oil. Our creations are not dishwasher-safe.