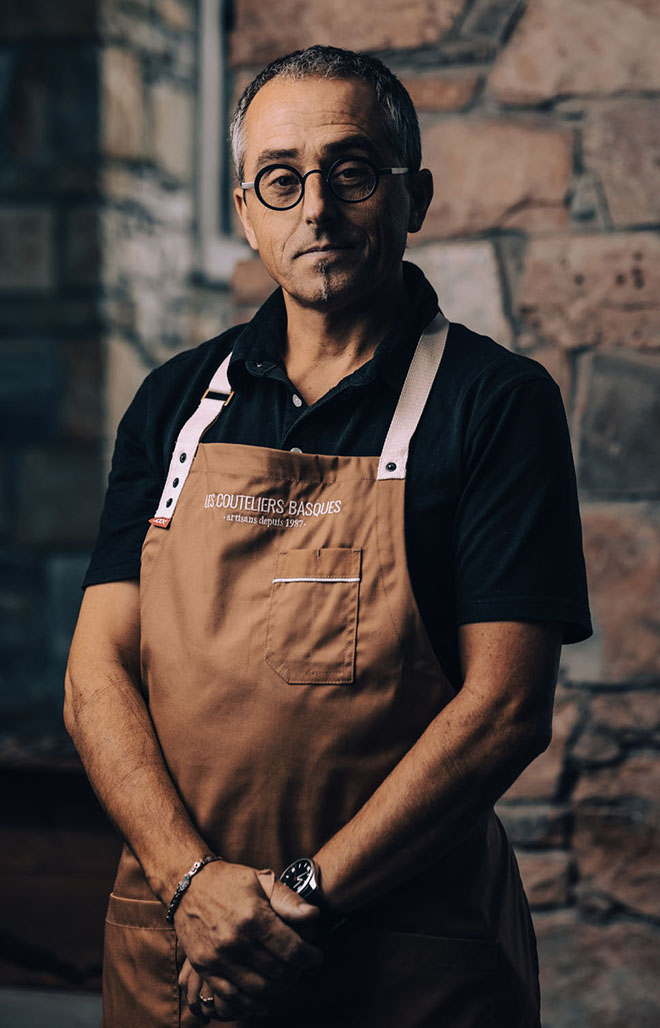 La Maison
Pascal Exposito, founder of Les Couteliers Basques
Over 35 years of experience
Fishmonger's son based in Biarritz, Pascal wonders how to maintain his parents' knives. This is how he decides to learn to sharpen knives and very quickly finds adepts of his know-how among the surrounding retailers. 1987 was the year of his launch in the field. He develops his skills : scissor sharpening and restoration of tableware. In 2004, he creates the first knife made from medlar wood and founds his artisanal cutlery. The Bidart Atelier-boutique is created in 2011.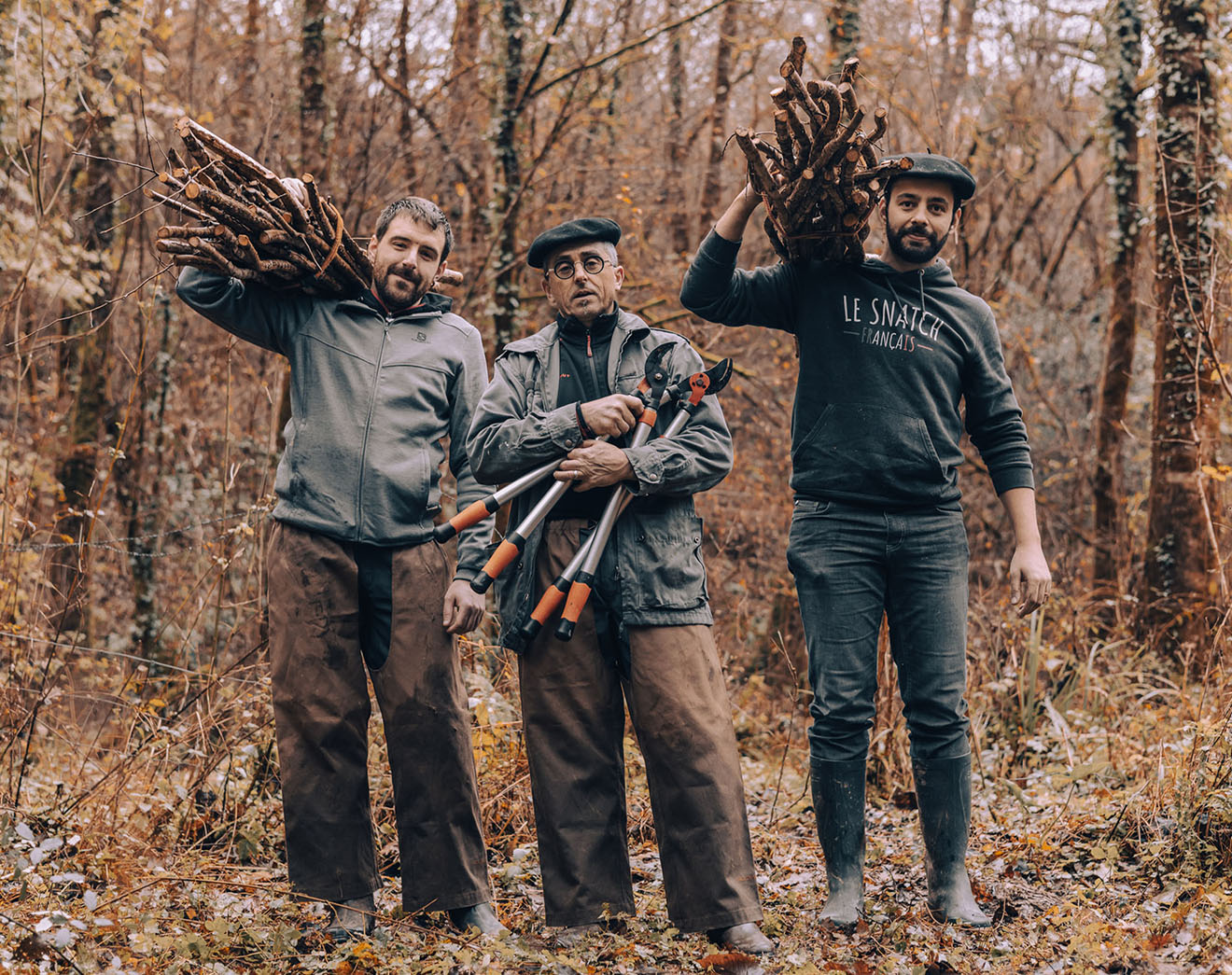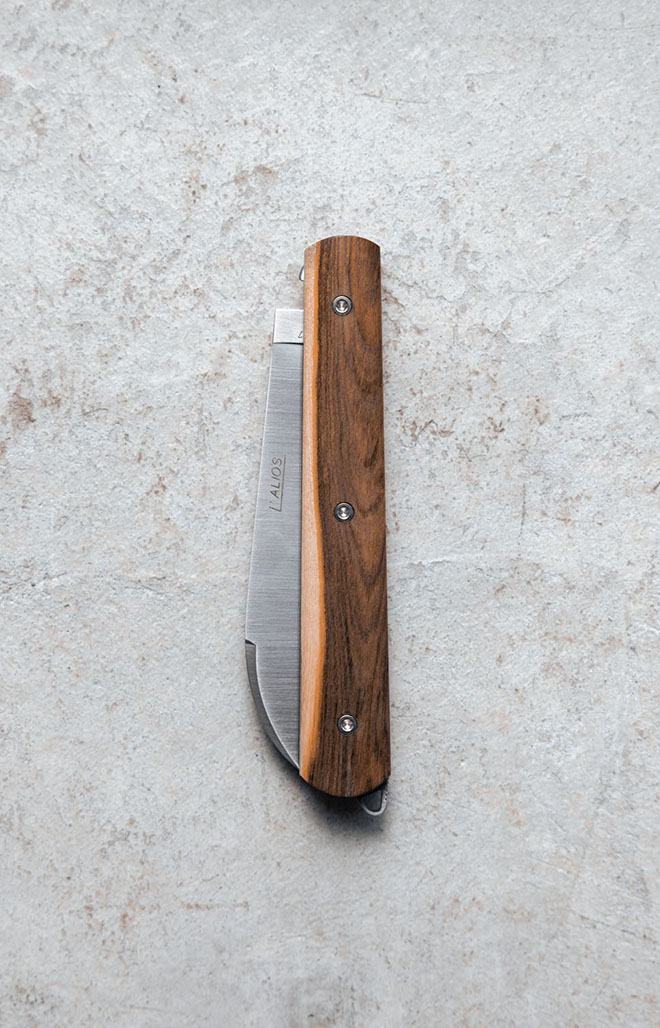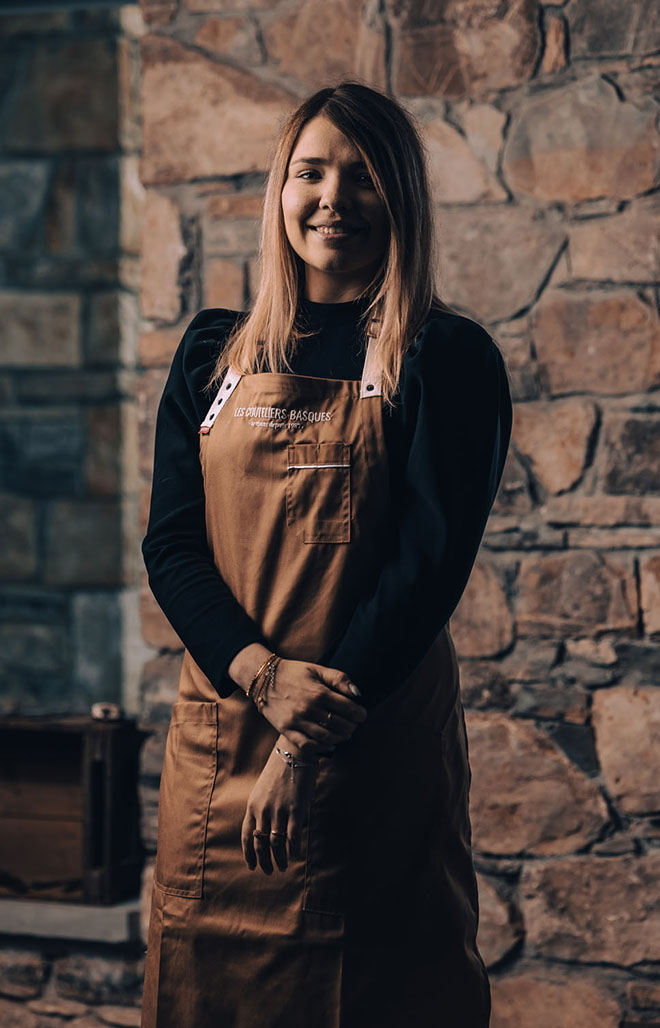 Passionate team working together with family spirit
The associates
Andréa Carvalho, a go-getter, has been the Swiss Army knife of this Great House for 10 years. Arrived as an apprentice, she developed a passion for the company and its know-how and joined forces in 2018 with Pascal and Xabi to give it a new impulse.
Xabi Exposito, this measured associate, follows in his father's footsteps.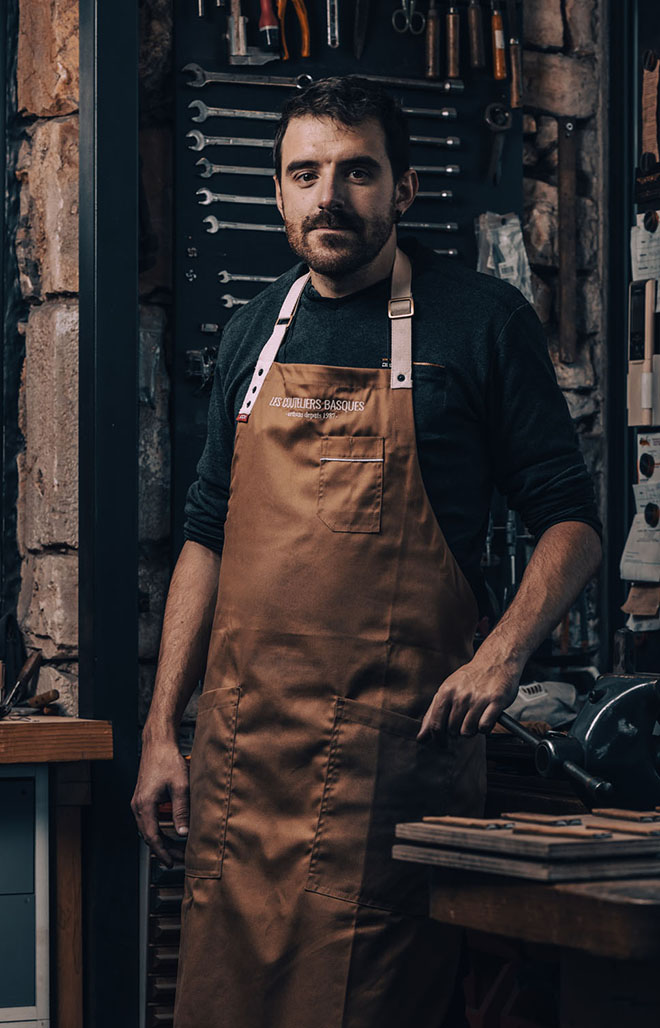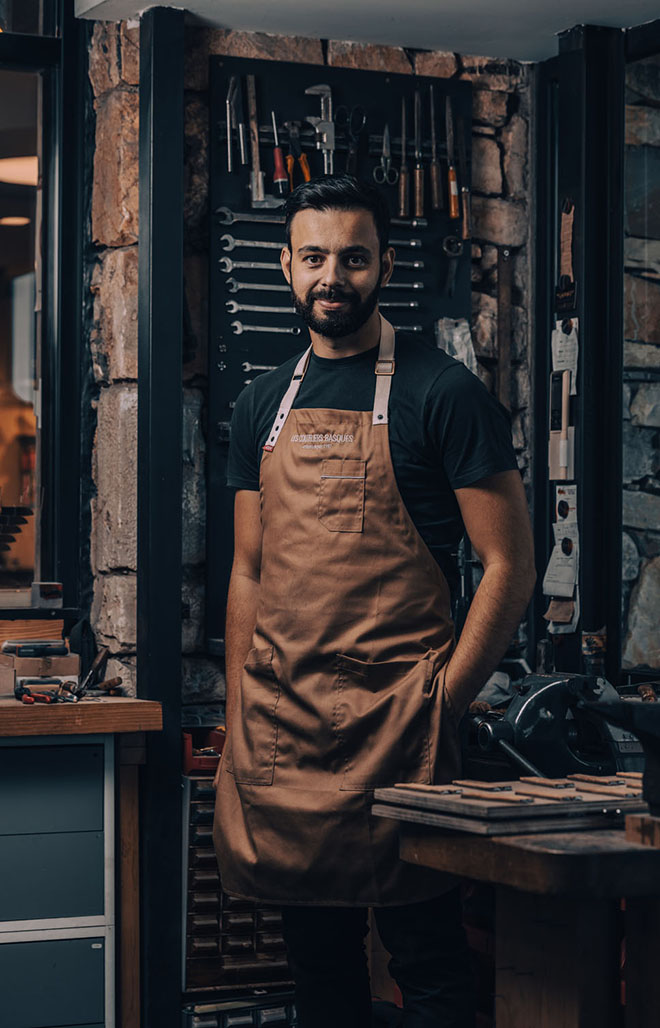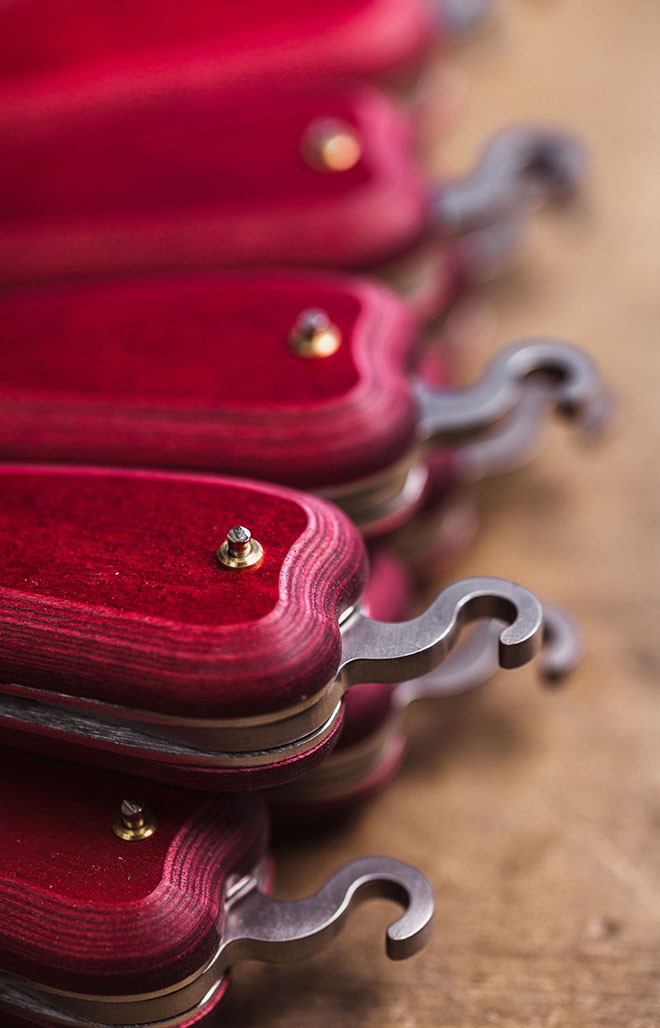 The knifemakers
Ricardo Nogueira, passionate and creative, is in constant search
Patrice Bonnier, long-standing collaborator knows the history of the House like the back of his hands.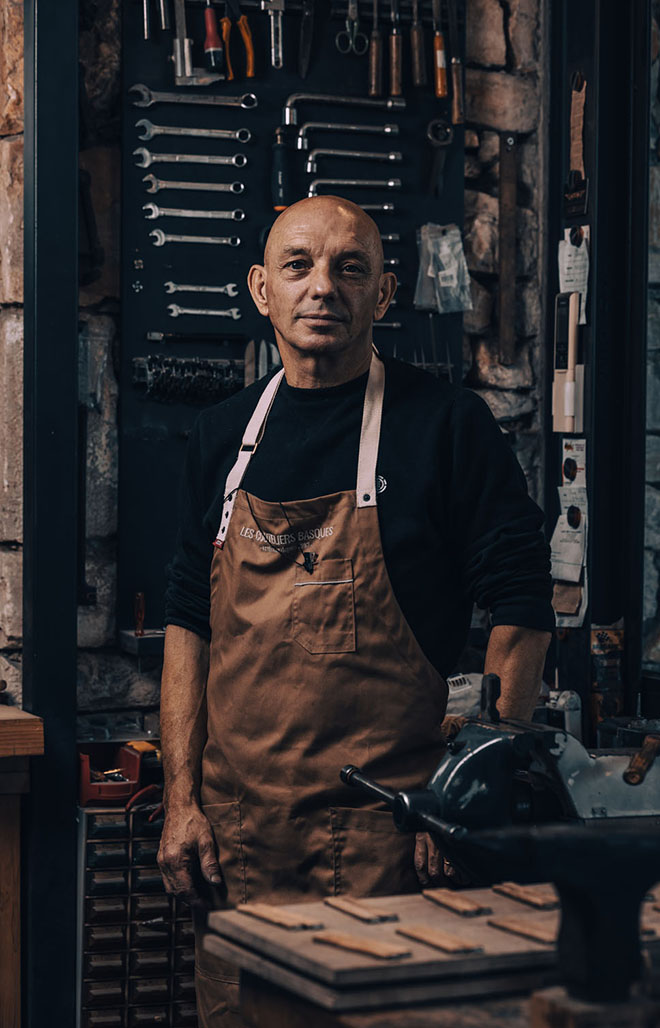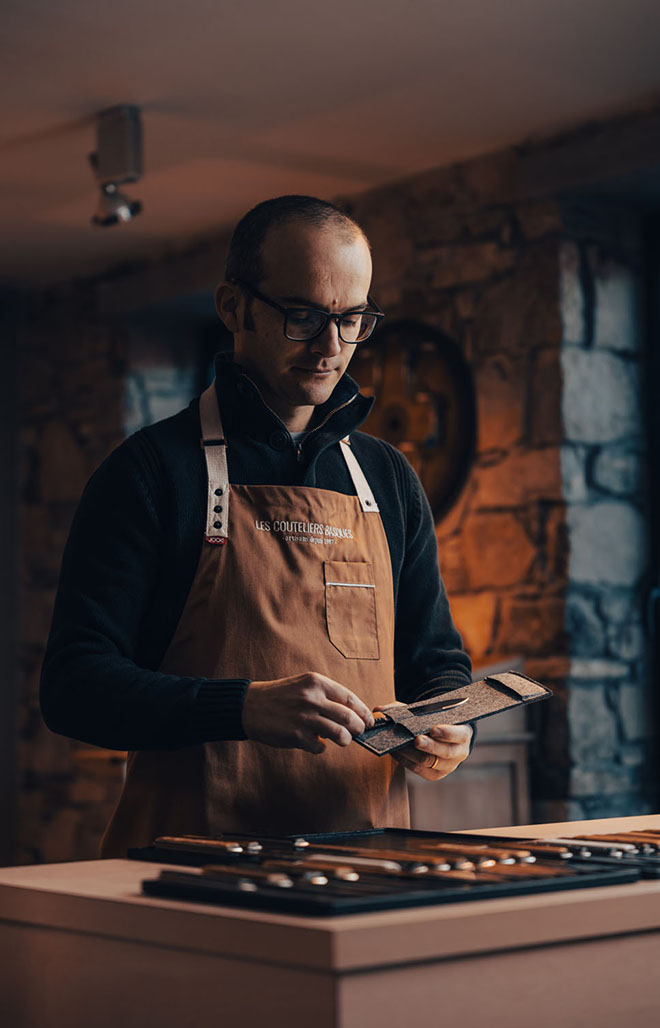 The sales staff
Thomas Bouron is the joking person of the Bidart ship and an uncompromising quality supervisor.
Damien Soares will be particularly attentive to satisfy your request in Bayonne.