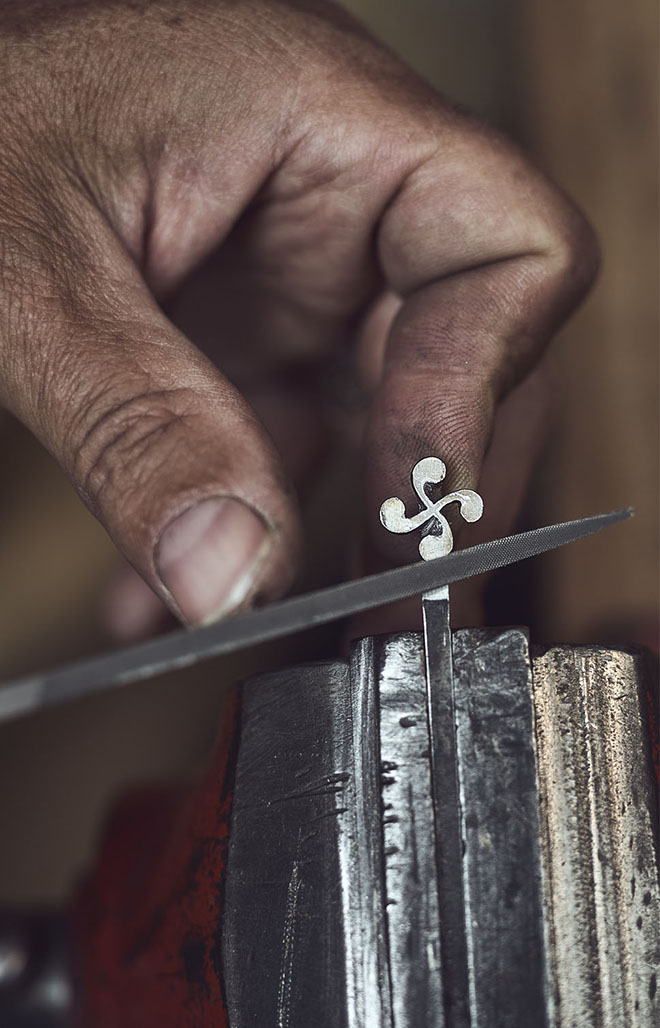 Les Couteliers Basques,
noble handmade knives
Artisanal cutlery located in Pays Basque since 1987
Pascal Exposito begins to caress the steel by offering a sharpening service. In 2004, he concretizes his wish to make his own knives with medlar wood: the craft cutlery is born. Seven years later, he sets up his atelier in Bidart, his hometown.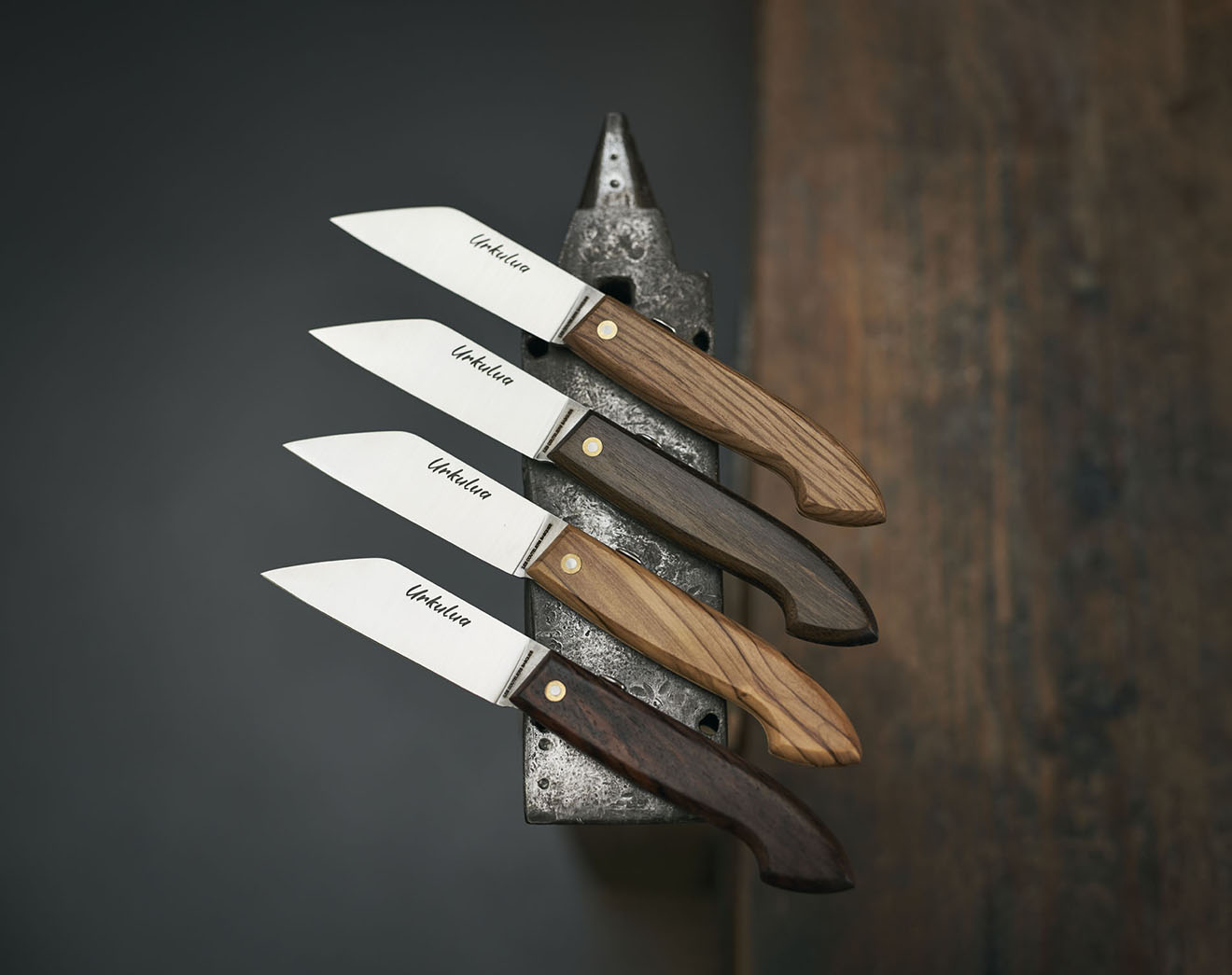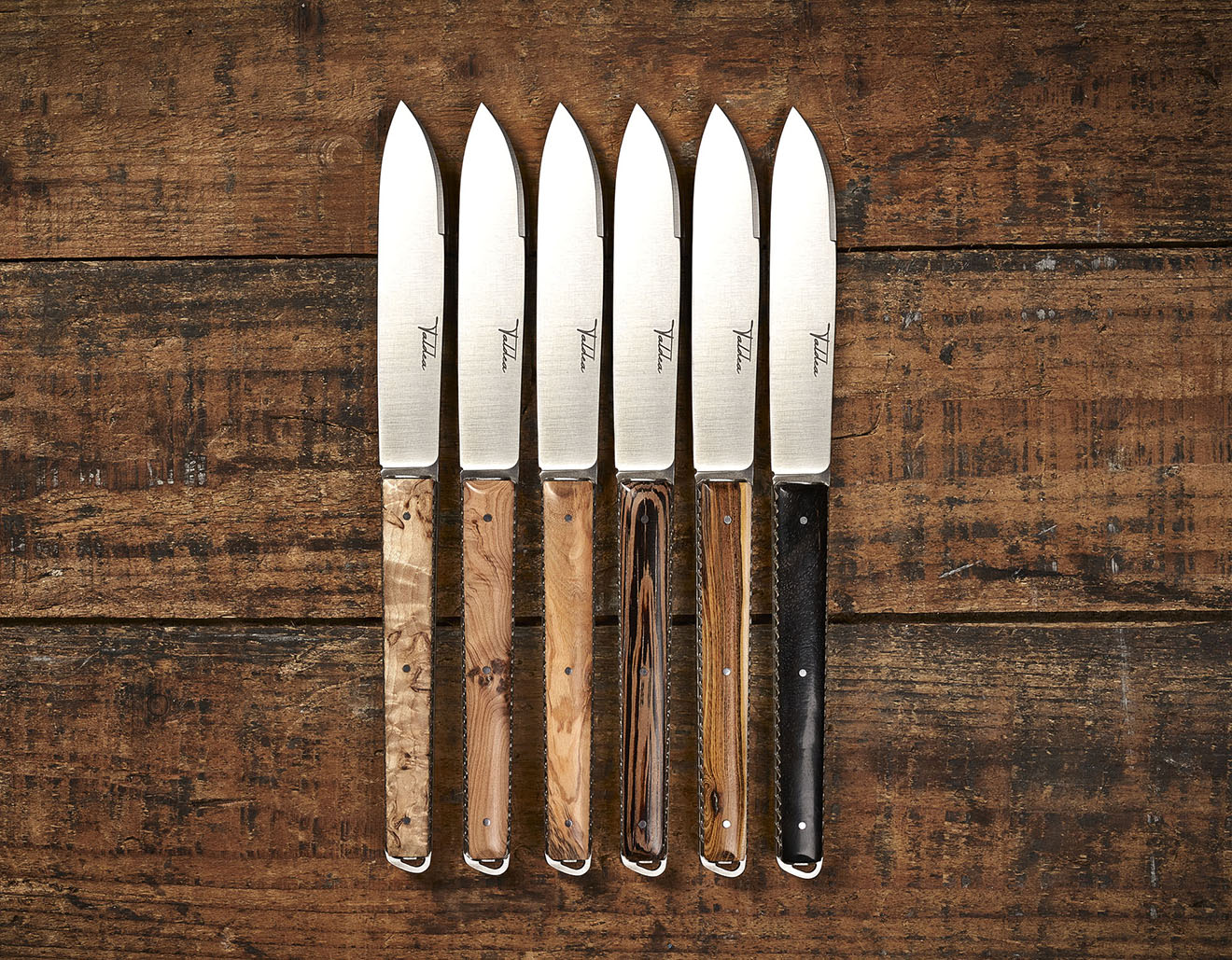 Table knives with a remarkable blade, edge and sharpness
Initially specialized in folding knives, the company converted them to table knives to meet customer demands. These upscale table knives have seduced several Michelin-starred chefs, such as Hélène Darroze, Sébastien Gravé, Ibarboure brothers and more.
Medlar wood and Makhila, signature of tableware by Les Couteliers Basques
The Mizpira line is made from the raw branch of the medlar tree. Artzaina is inspired from the Makila, ancestral stick of the Basque shepherds, Salad servers, butter, cheese or bread knife, carving set, dessert knife, everything is designed for a perfect setting.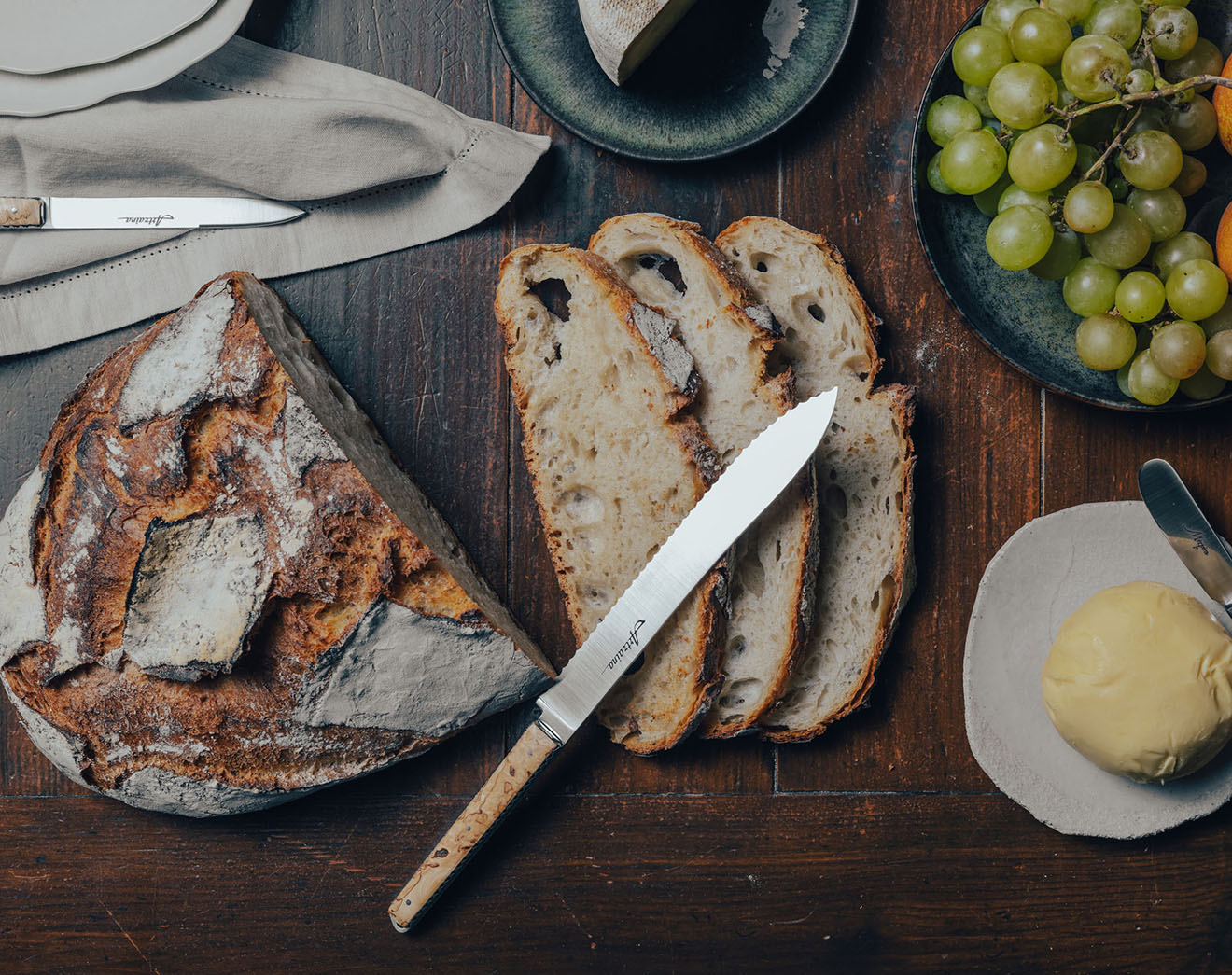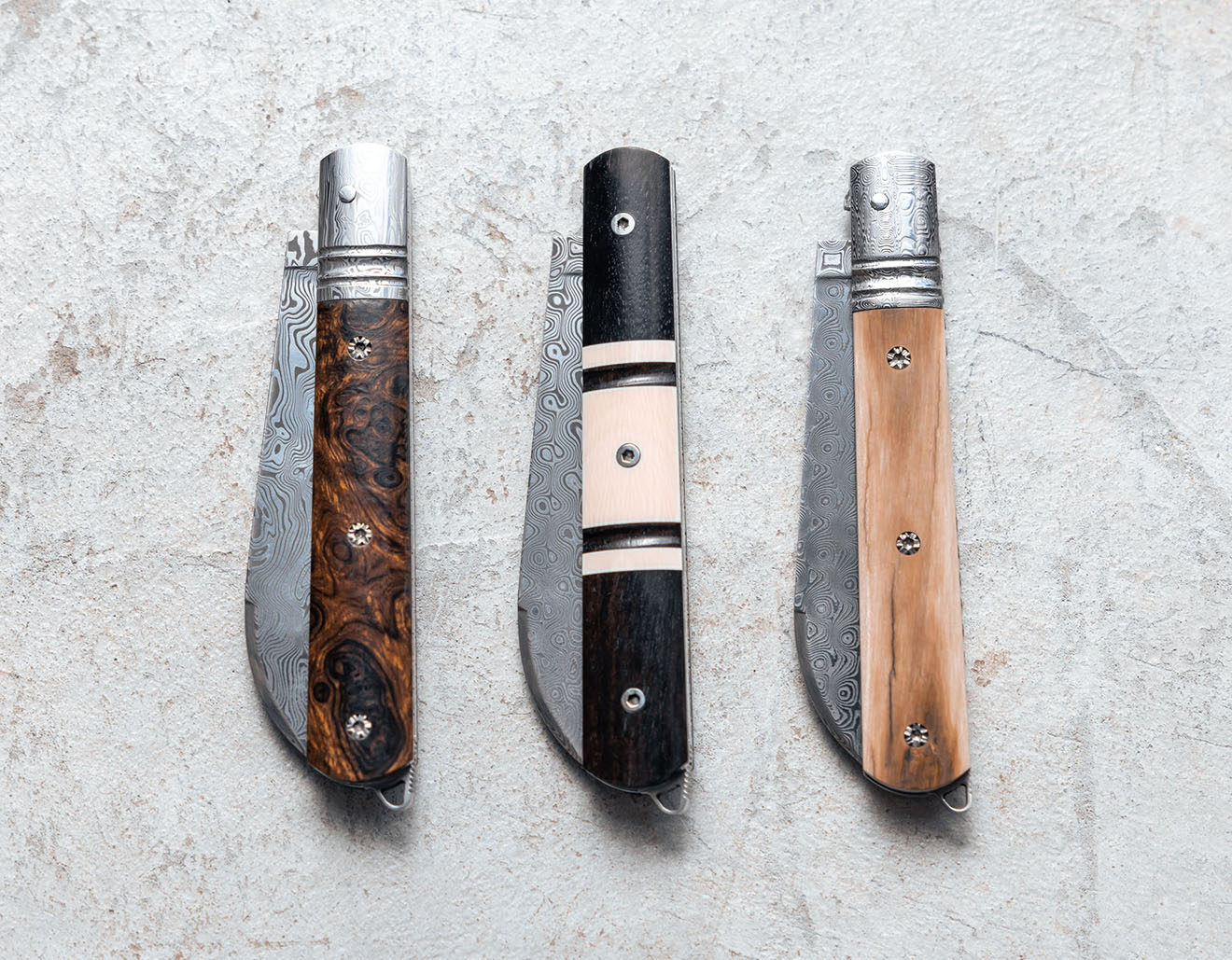 Precious material and genuine know-how for prestigious collectable knives
Mammoth tooth or ivory, coral or mother-of-pearl are from specialized suppliers located in Thiers, world-famous city for steel and knives, and they all are labeled EPV (Entreprise du Patrimoine Vivant). For the blade, there is nothing better than Damascus steel, known for thousands of years for its solidity, sharpness and the strength of its edge.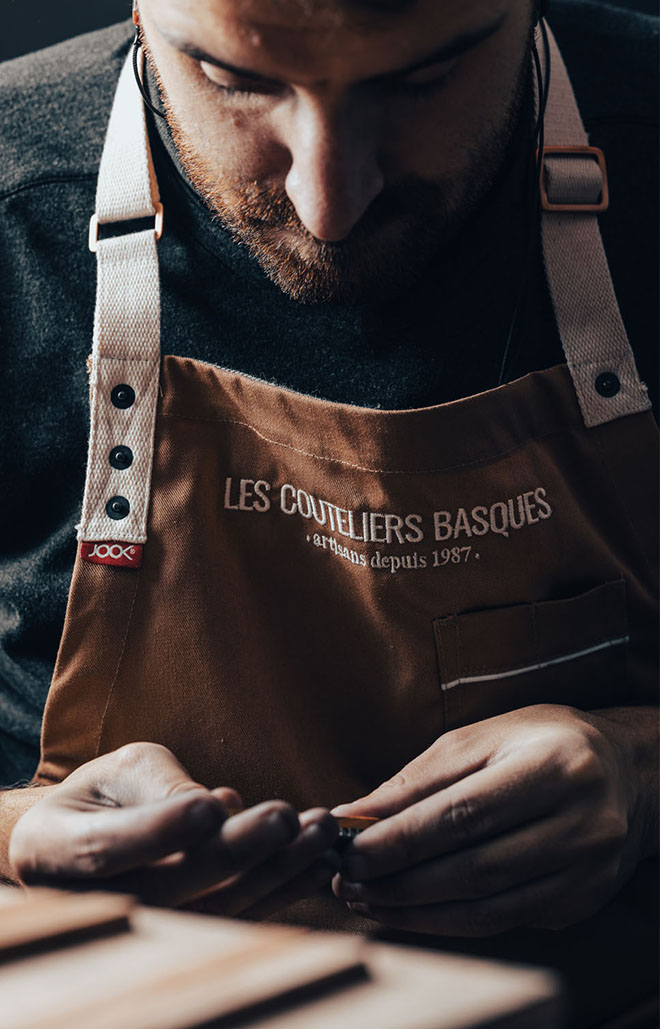 A manufacture between ancestral methods and modern technology
In this atelier, the grinder's wheel sits alongside laser machines for engraving and precision cutting. We navigate between advanced technology and manual work; two aspects allowing the creation, restoration, and maintenance (sharpening) of your knives and tableware.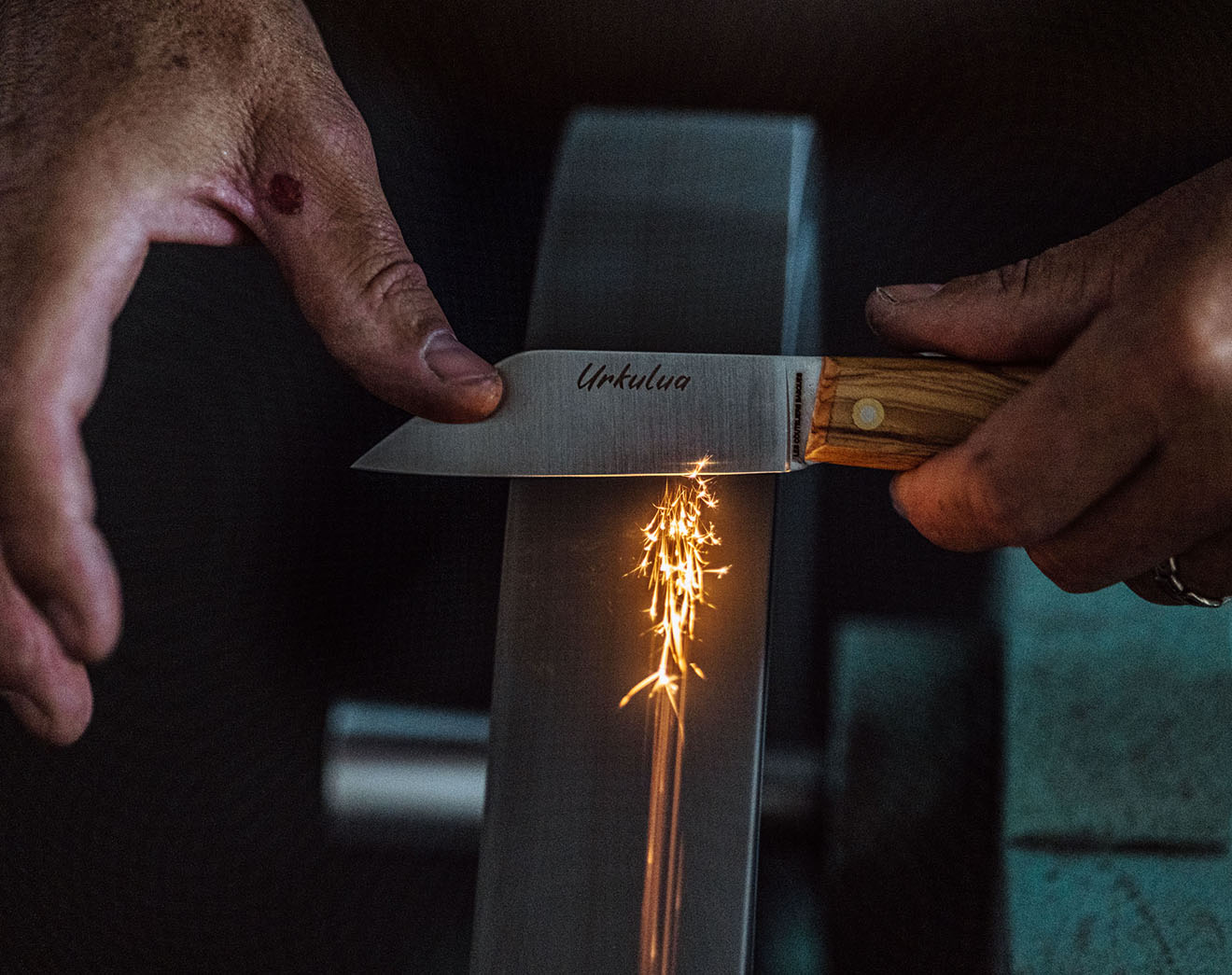 Dense, resistant and unique species of wood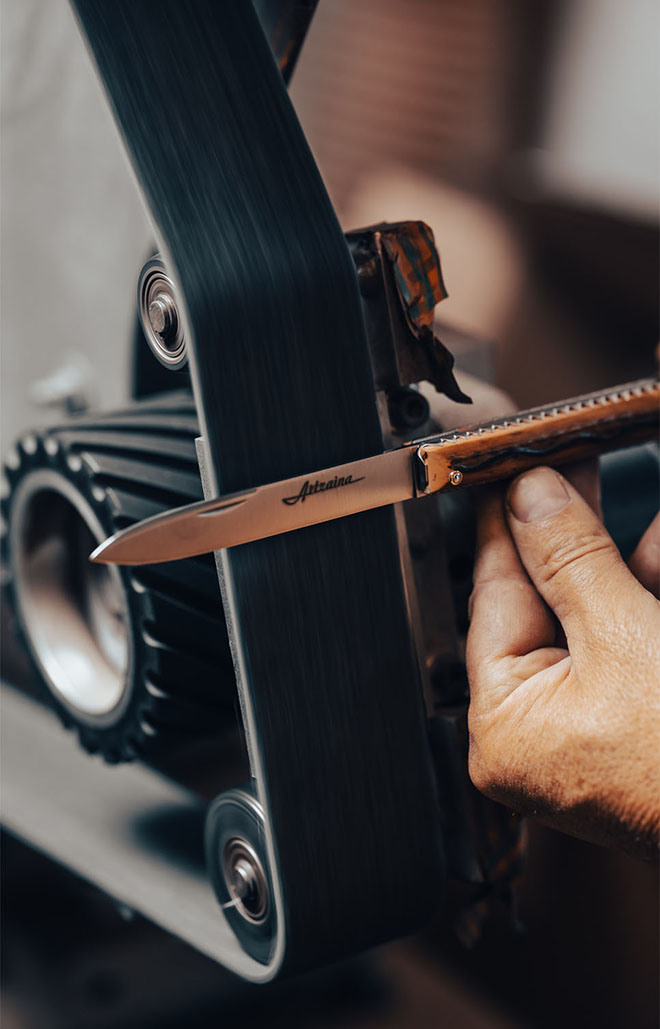 No less than 15 types of wood are sublimed by Les Couteliers Basques : olive, pistachio, ebony, juniper, morta, birch… This wide range allows them to draw on the particularities of each one : grain, color, smell. Arizona Ironwood, semi-fossil wood, is naturally dark, quite glittery with very pronounced grain patterns.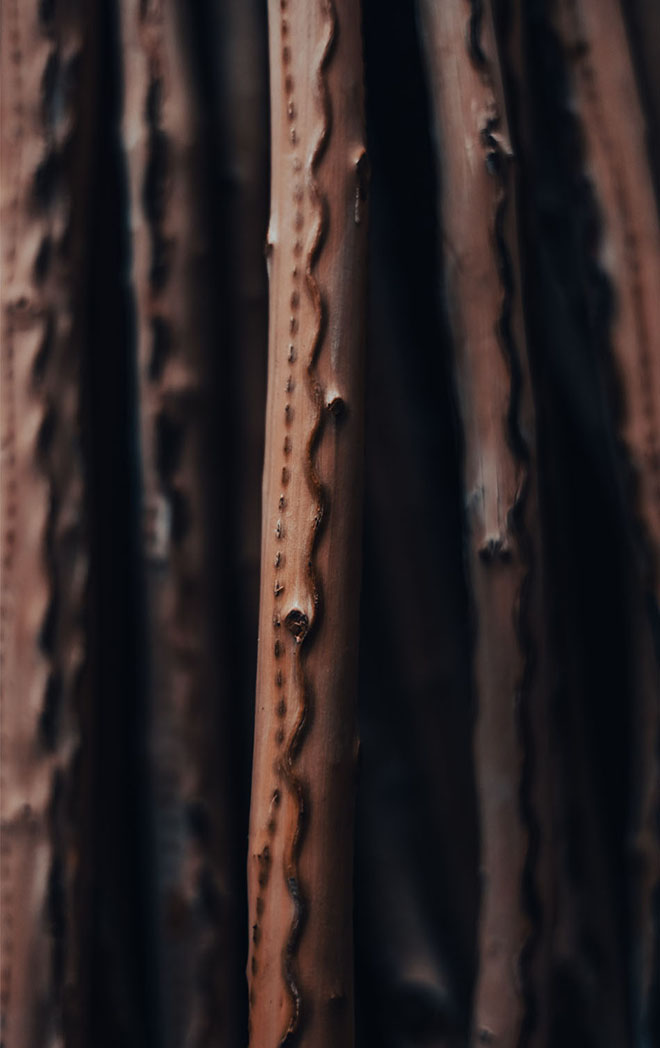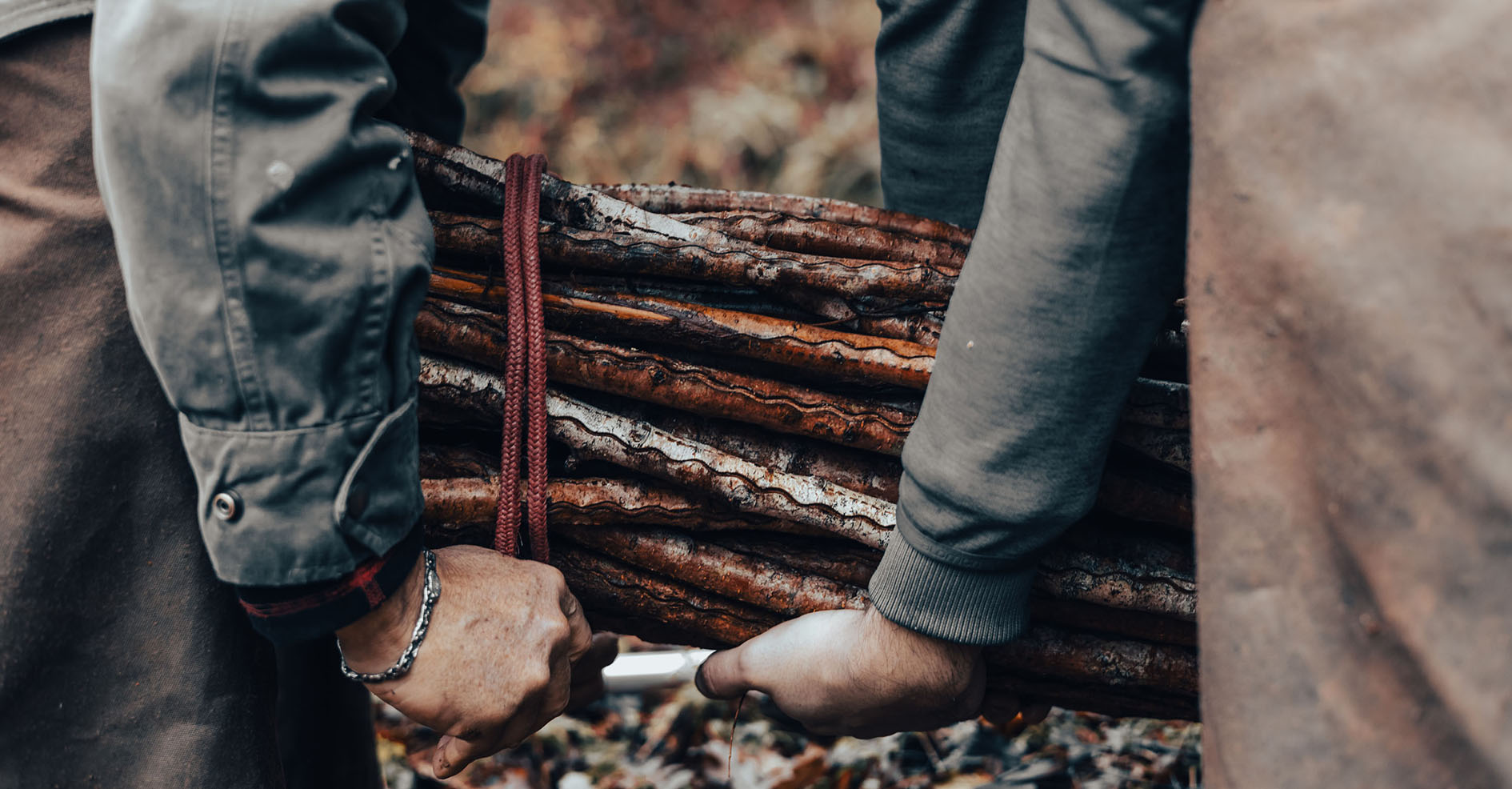 Medlar, the historic wood of the makila
The manufacture is willing to highlight this emblematic wood from Basque Country and work it from A to Z. The medlar tree, a capricious shrub, cannot be cultivated; it is gathered in the forest among the brambles. Before it is harvested, it is scarified to mark it according to a tradition that gives the handles their uniqueness.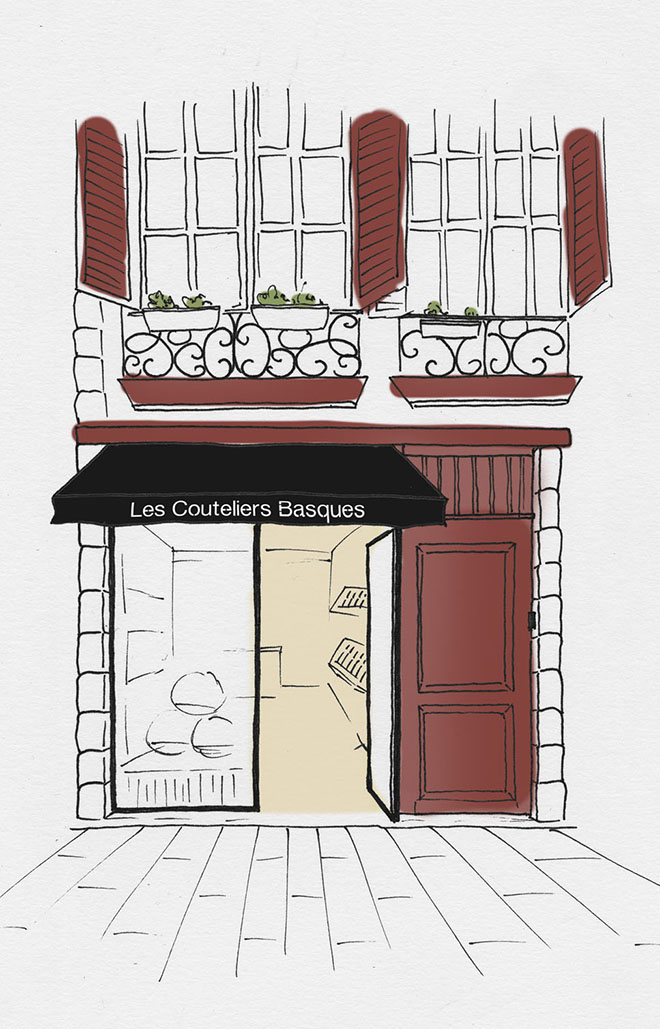 In Bidart, a 1769 farmhouse shelters the Atelier-boutique
This exceptional place is worth of the know-how it contains. The Atelier, entirely glassed-in, reveals to visitors the steps and secrets of knife making. A quick guided tour completes the presentation of the company, its history and its creations.