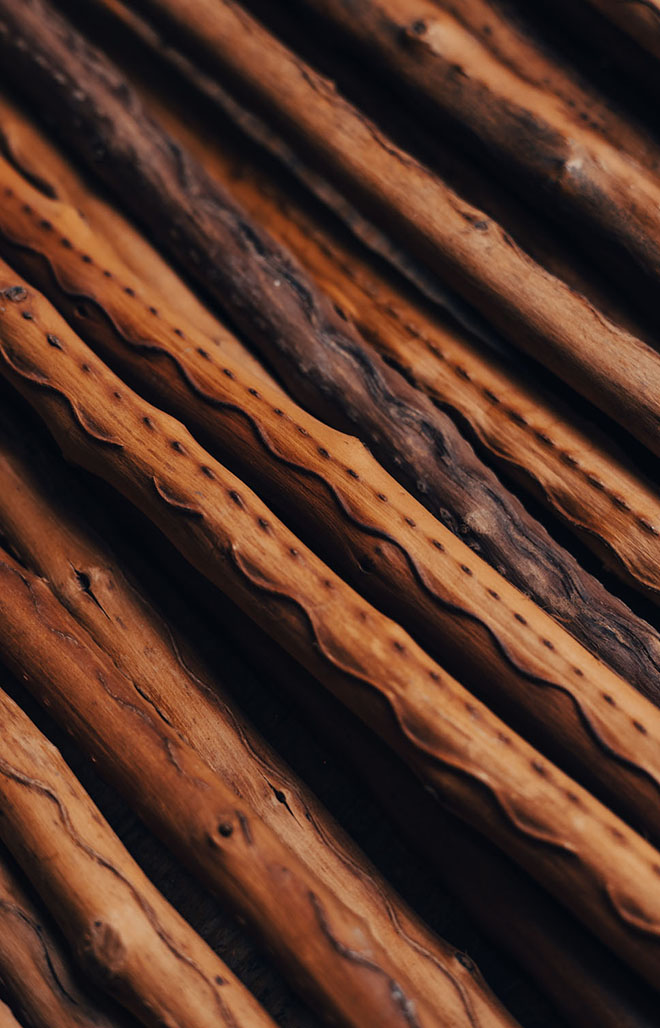 Manufacture
A basque know-how, both traditional and ancestral
Medlar wood, a colorful patina combined with a dense and light fibre
Medlar tree is a shrub that grows in the basque forests and has been used for decades to make the famous shepherd's walking stick and defense weapon, the makila. Nowadays, it is considered as a great gift offered as a sign of deep respect. This way, the use of this particular wood for the manufacture of their knives seemed unavoidable to Les Couteliers Basques ; but above all, they wanted to master its transformation from the scarification to the patina process.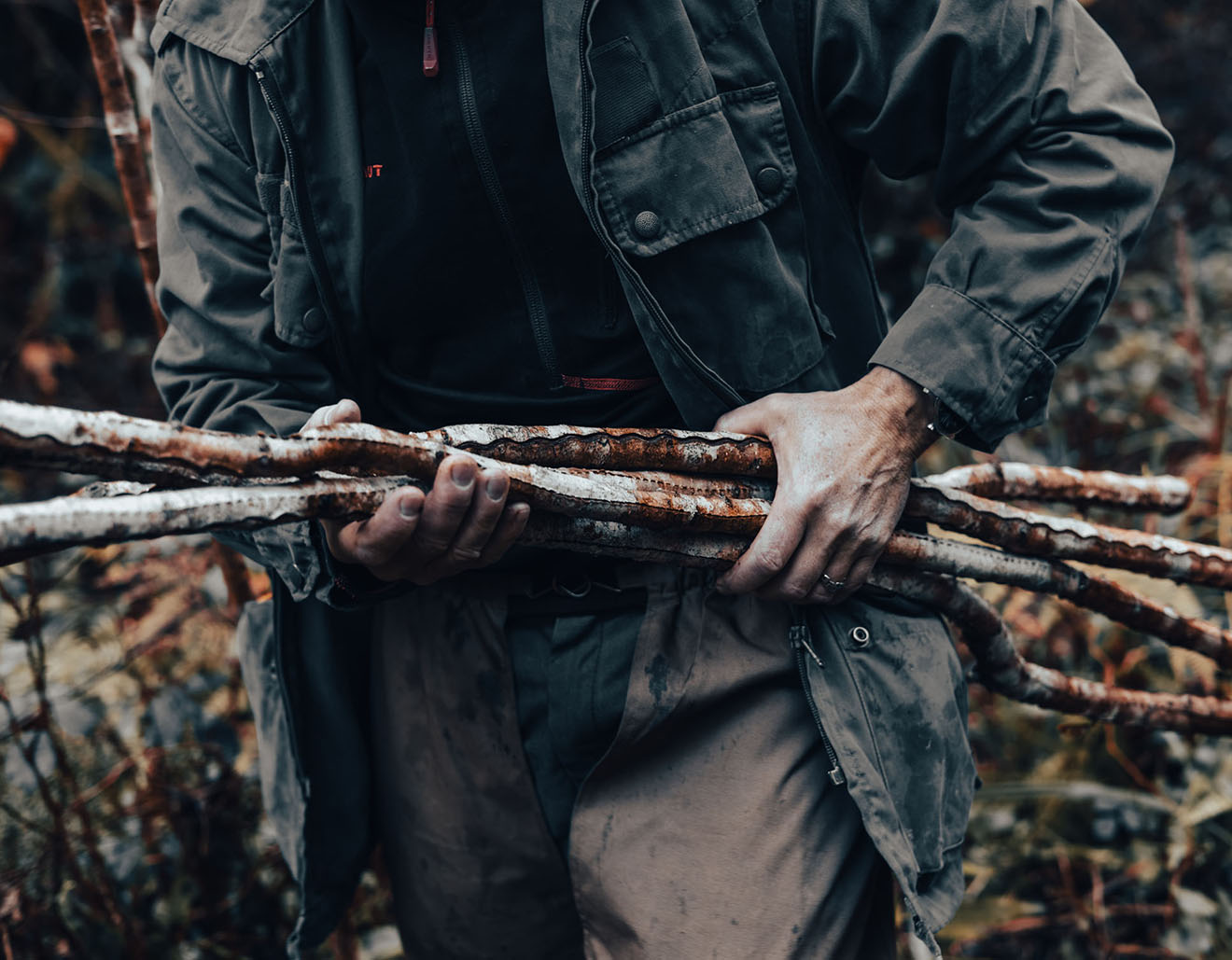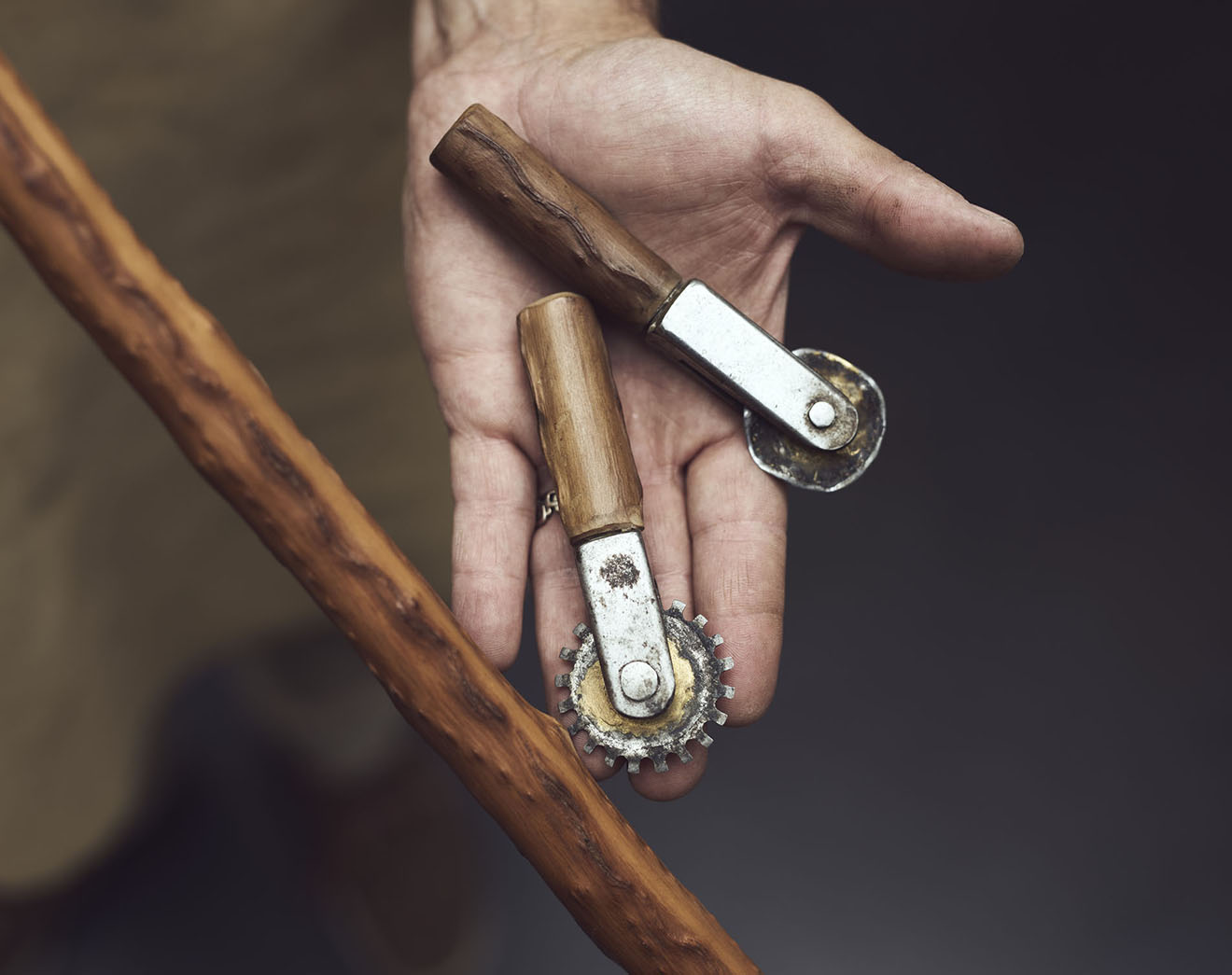 Four transformation stages to magnify medlar wood
Scarification occurs at spring. The most beautiful branches are identified and marked to make the sap flow for decorative purpose. The scars can be gentle or more rustic. When winter comes, the marked branches must be found, sometimes by climbing trees or braving the brambles. Then comes the debarking, the wood is put in an oven to soften it and remove the bark thanks to the heat. The last small pieces of bark are removed during the meticulous peeling stage.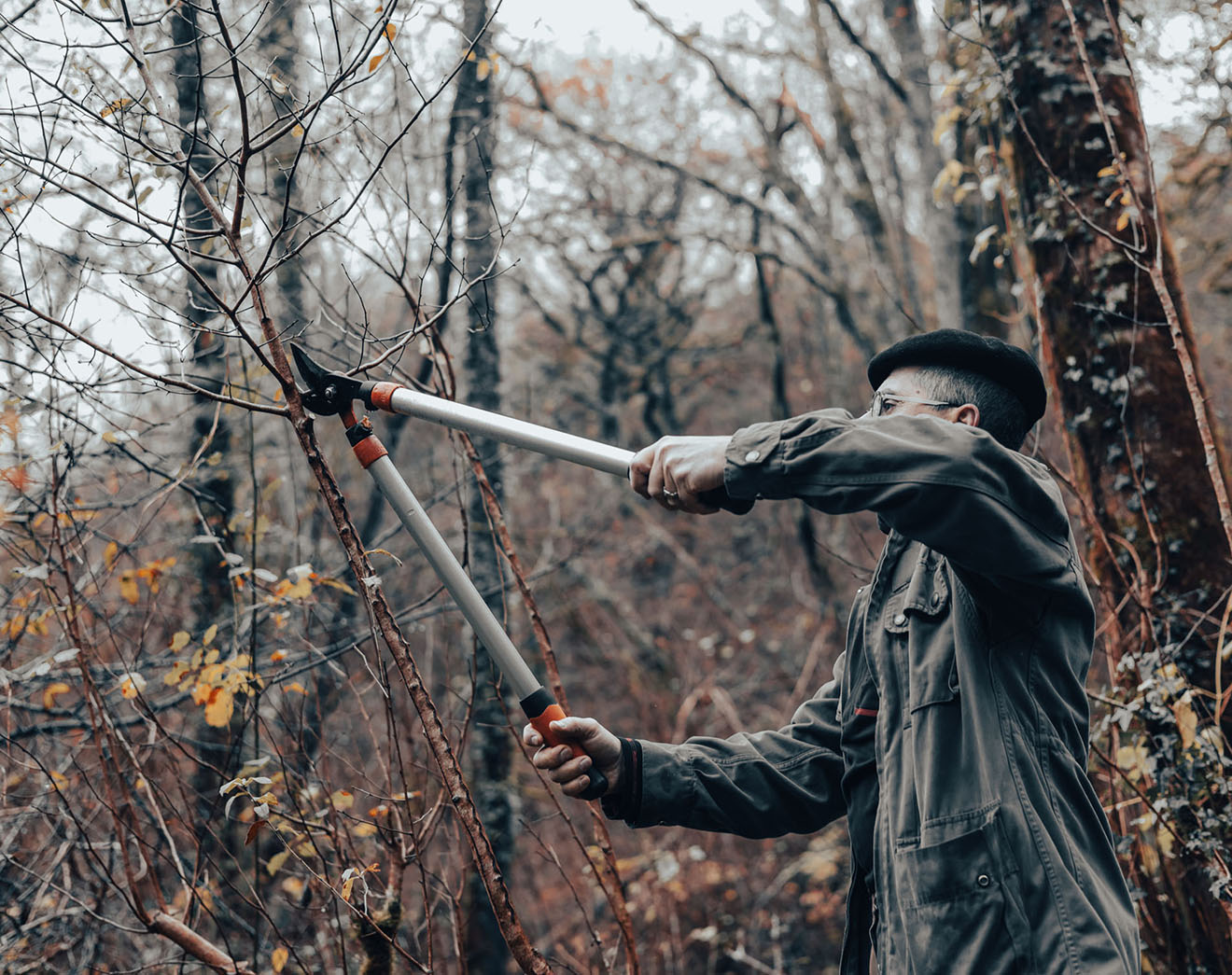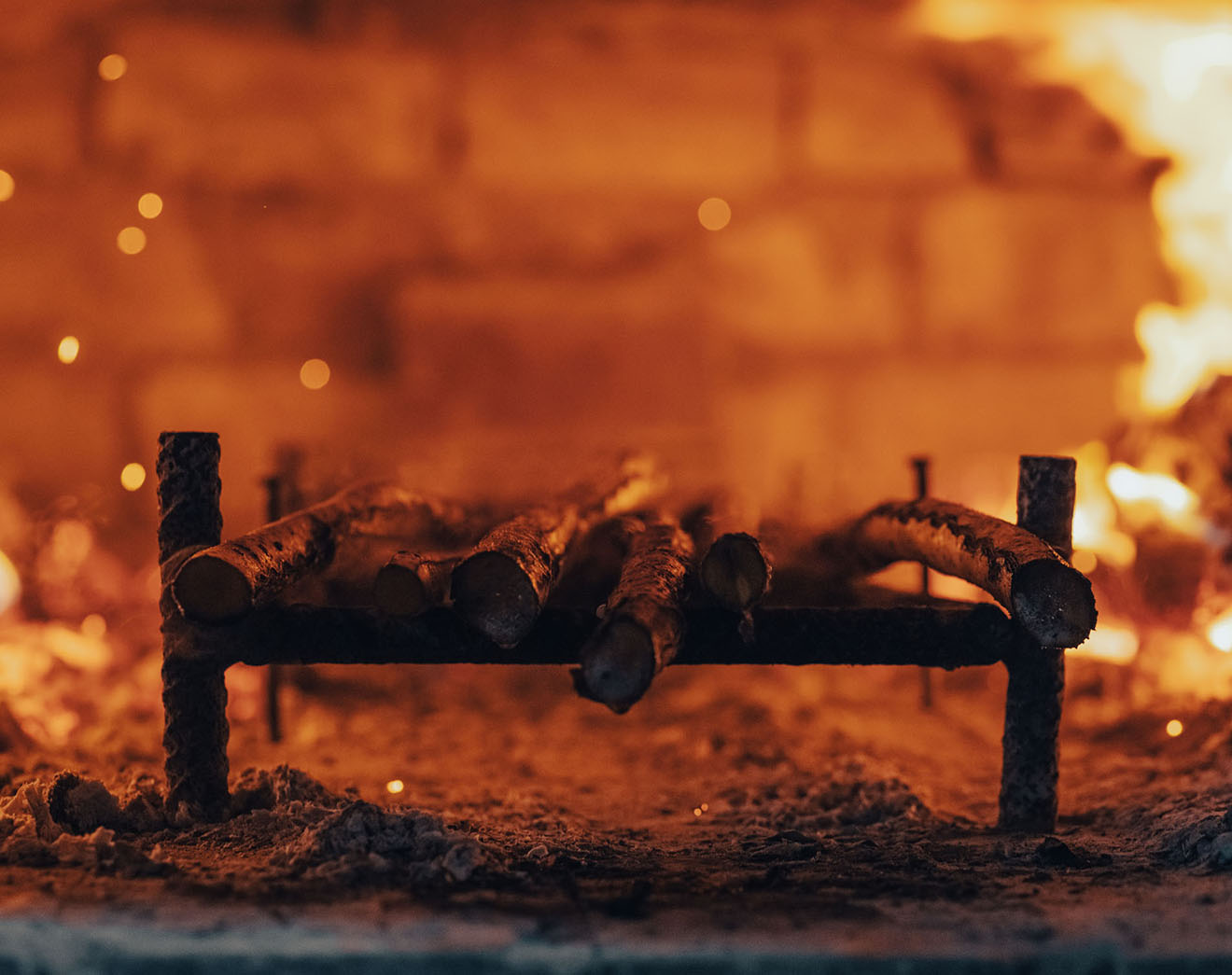 Custom design, restoration and maintenance to make your knives a lasting legacy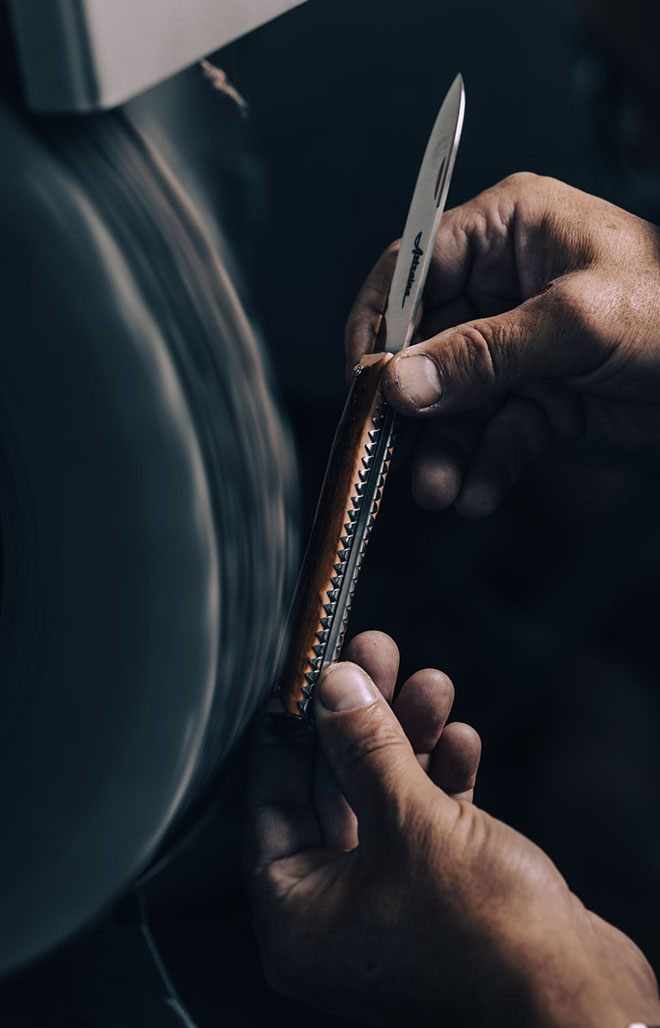 Customised design
Choose the material (woods, horns, resins, …), the type of steel, the line (among the Atelier's existing shapes) or bring your own material, the knifemakers will compose this knife to your image. Inclusion in resin allows to turn a sentimental object into an eternal one.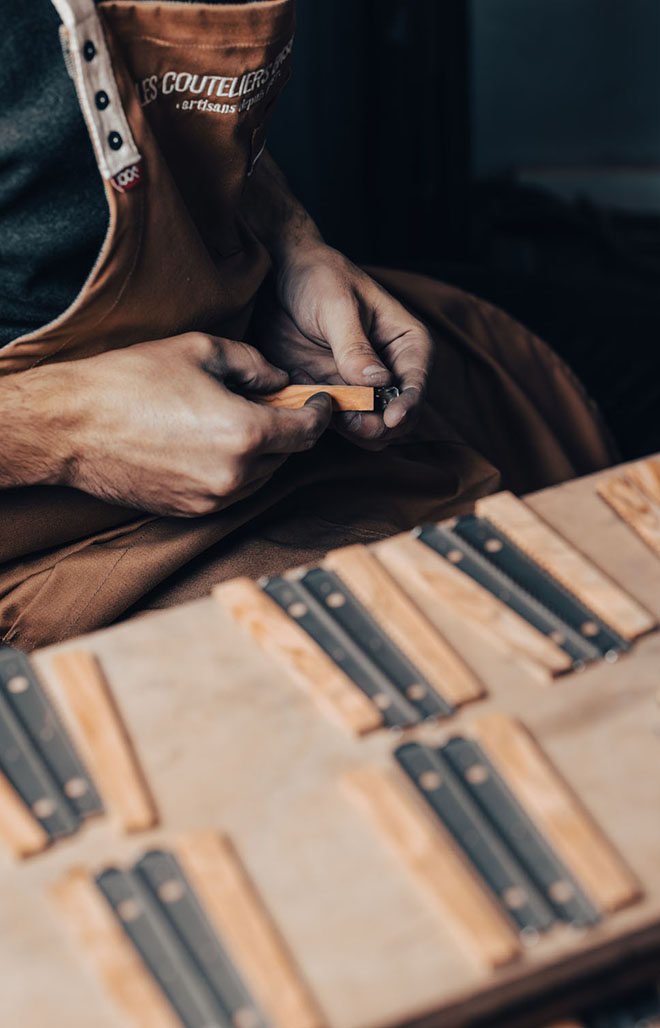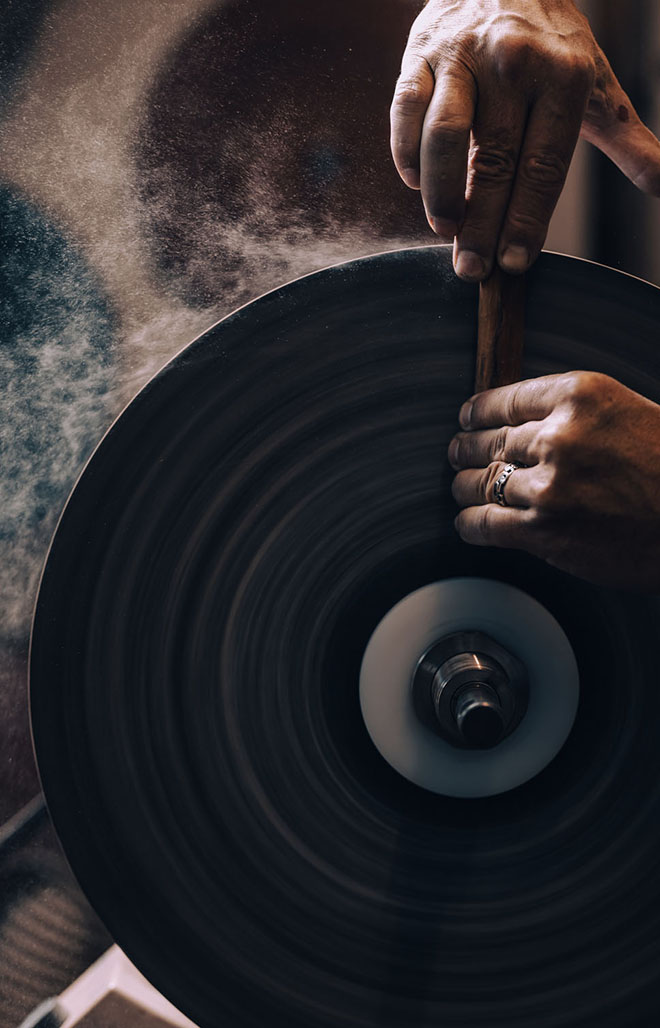 Restoration
Give your ancestors' knives, tableware, or silverware a second life by entrusting them to Les Couteliers Basques. They re-glue or replace the blades, chrome them, polish them and change the handles if they are too damaged. All of this done following a genuine know-how in the pure cutler tradition to keep the authenticity and the aesthetics of the object.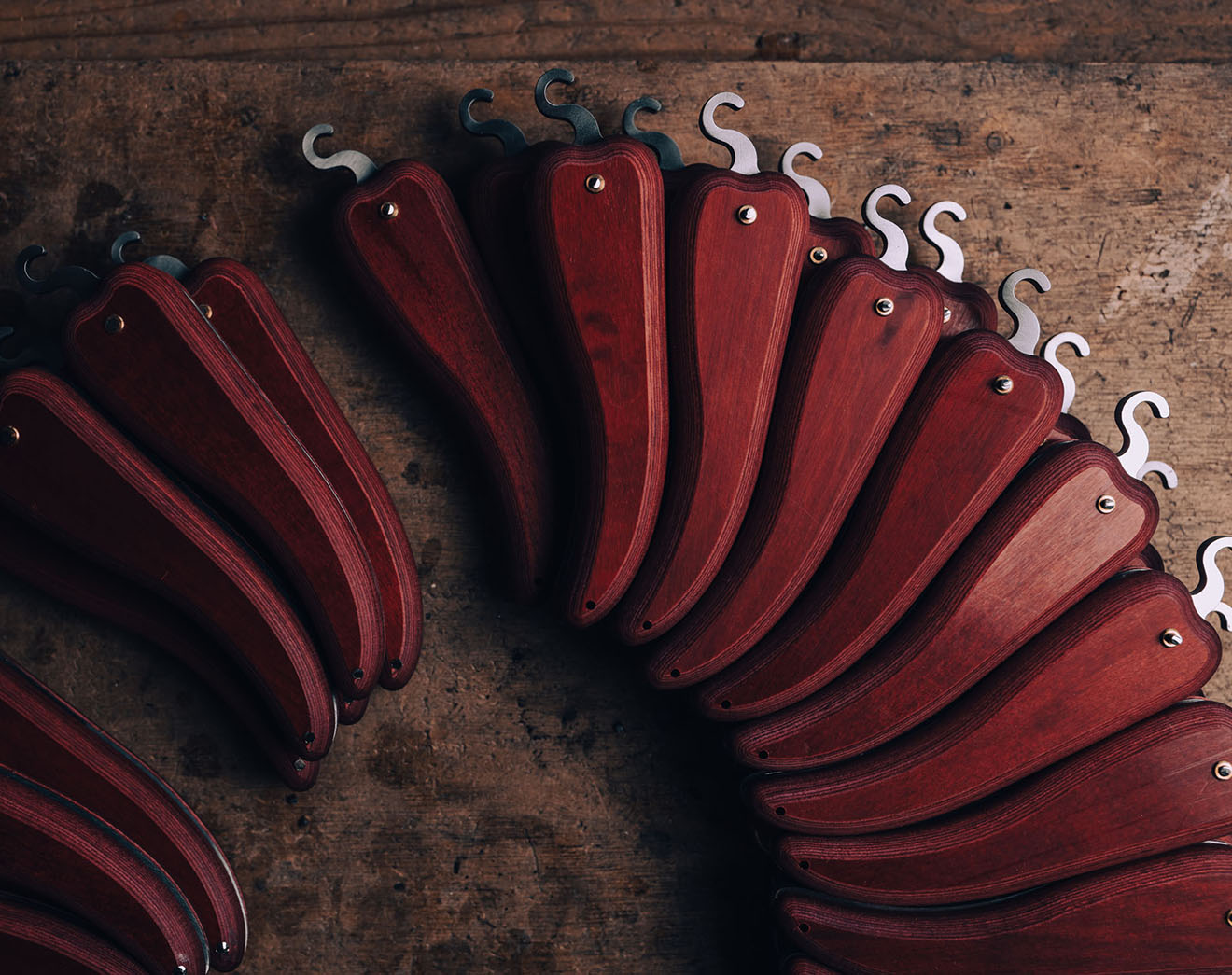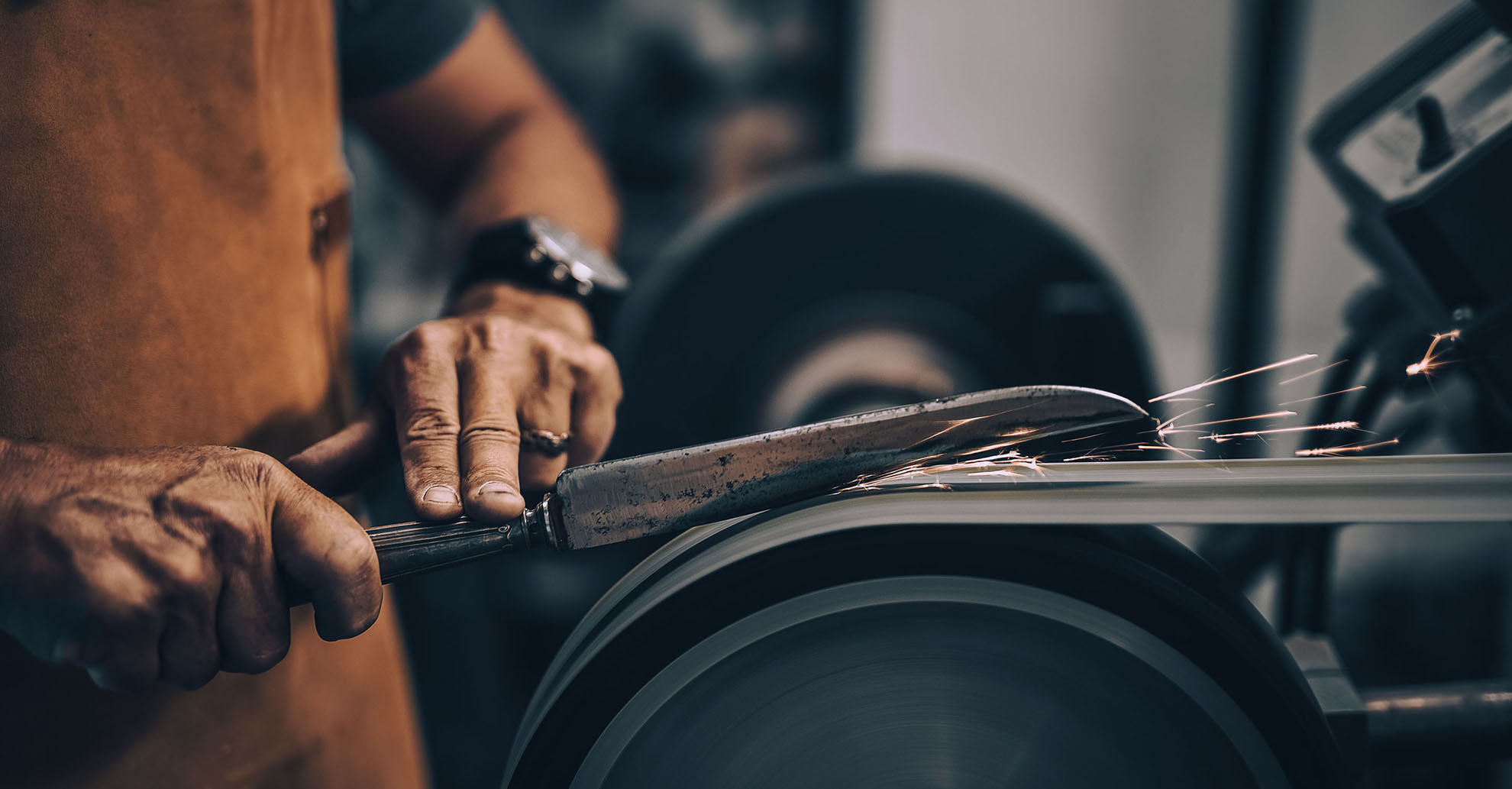 Maintenance
The Atelier sharpens knives, slicers' blades, scissors (tailors', micro-toothed, dressmakers'), combs, clippers… They also maintain the mechanism of your folding knife.