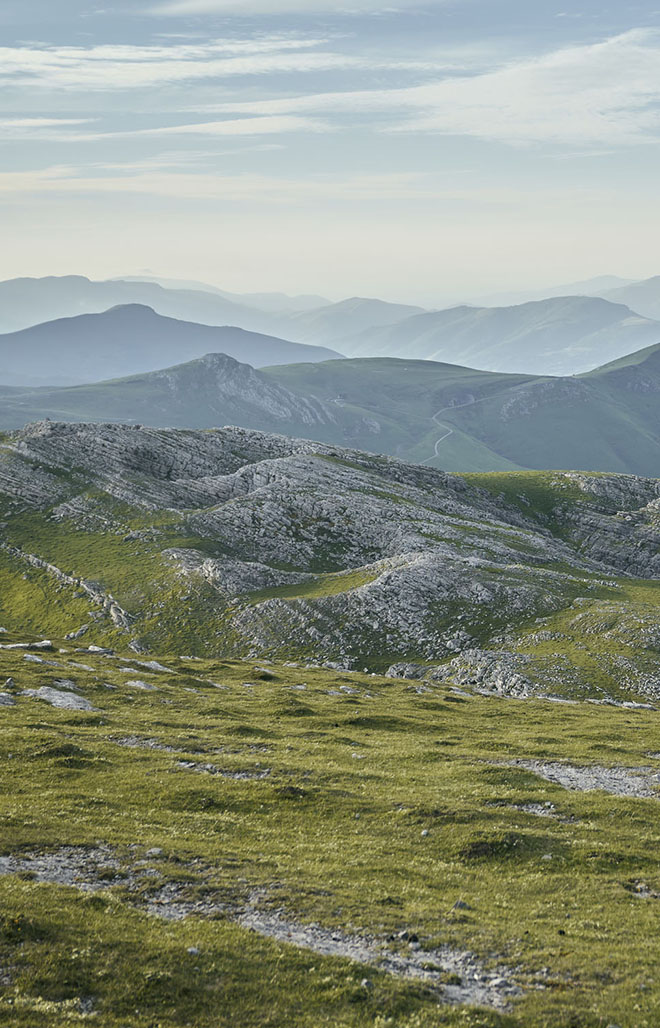 Shops
Basque artisanal cutlery to be found in three shop
In Bidart, a 1769 farmhouse shelters the Atelier-boutique
This exceptional place is worth of the know-how it contains. The Atelier, entirely glassed-in, reveals to visitors the steps and secrets of knife making. A quick guided tour completes the presentation of the company, its history and its creations.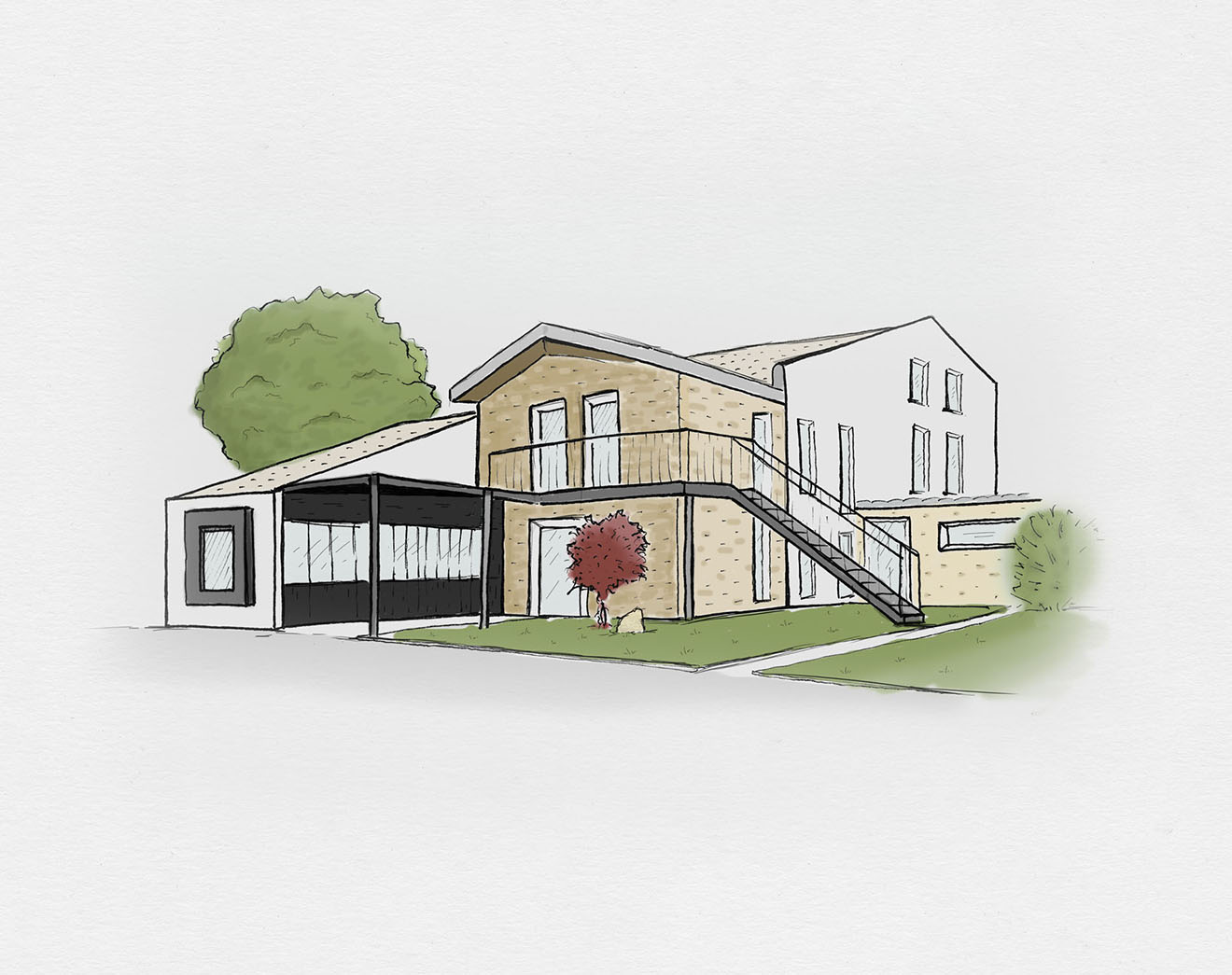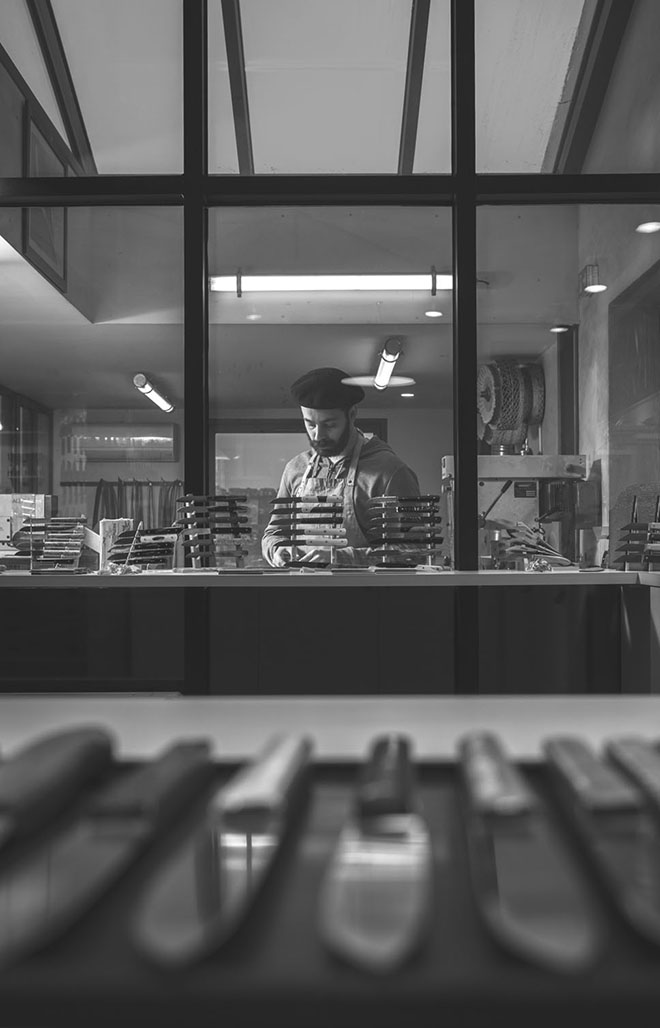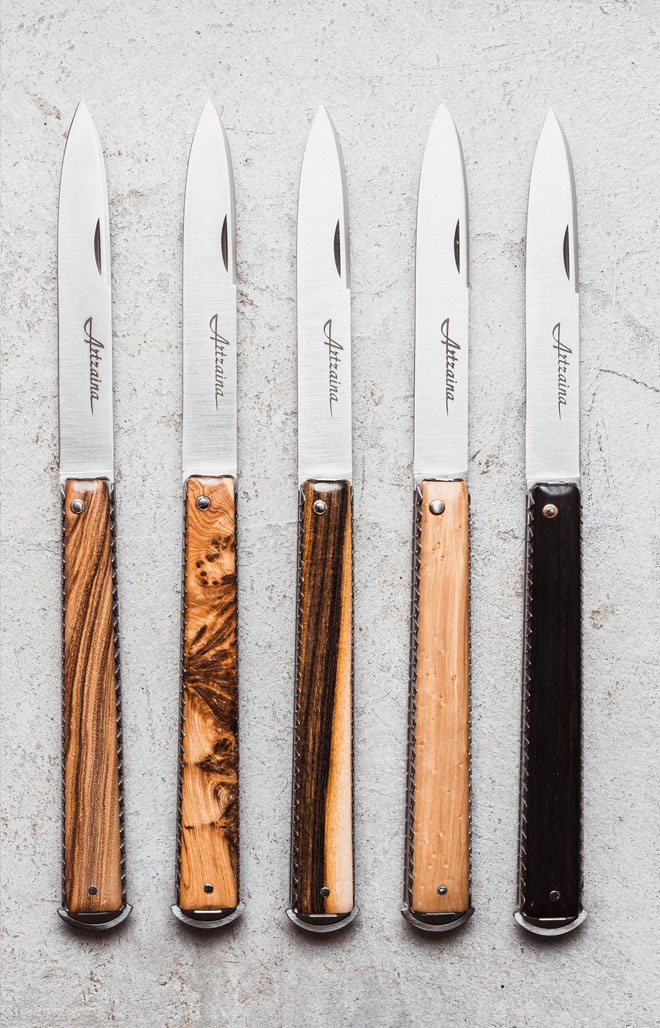 In Bayonne, a shop in the historic center
Les Couteliers Basques settled in a very old shop: a whatchmaker shop opened in 1901. At the bottom of the cathedral, you can discover the wide range of the Atelier, as well as a selection of other brands and get your knife engraved on-site.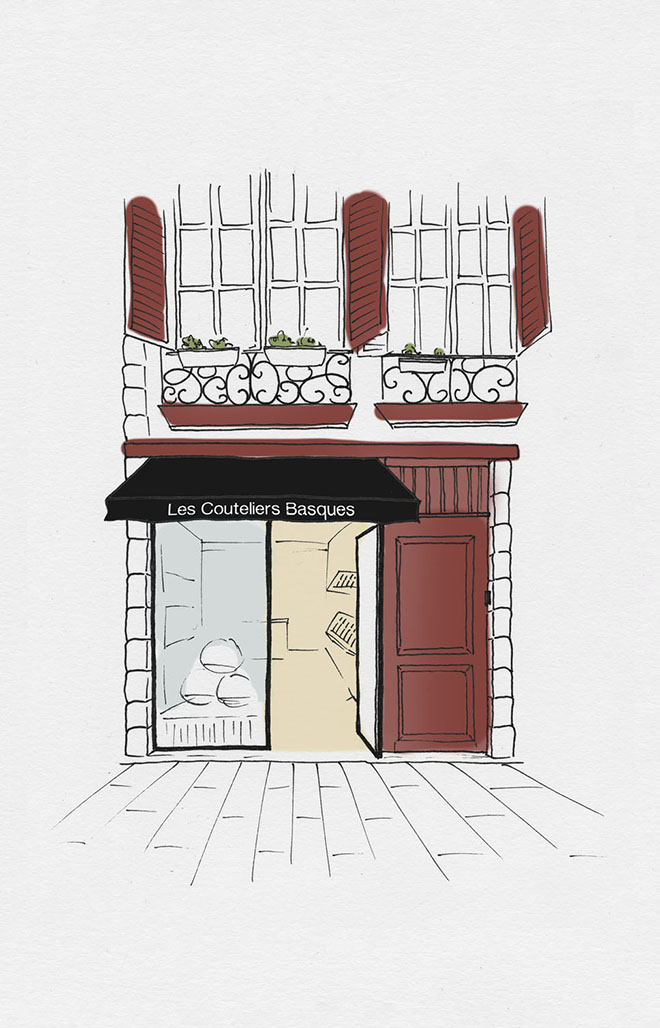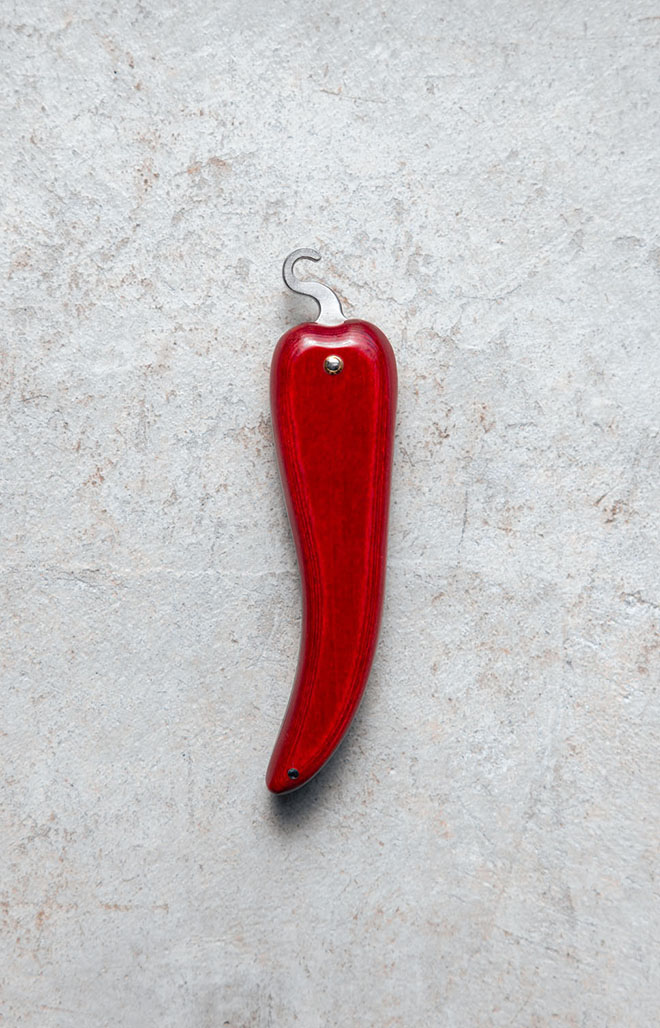 In Espelette, the pepper knife in its native land
In the main street of this cute village, Les Couteliers Basques bring cutlery back to the forefront of Espelette. They propose their famous pepper knife, an essential souvenir to take home, but also all their other creations and a selection of other brands.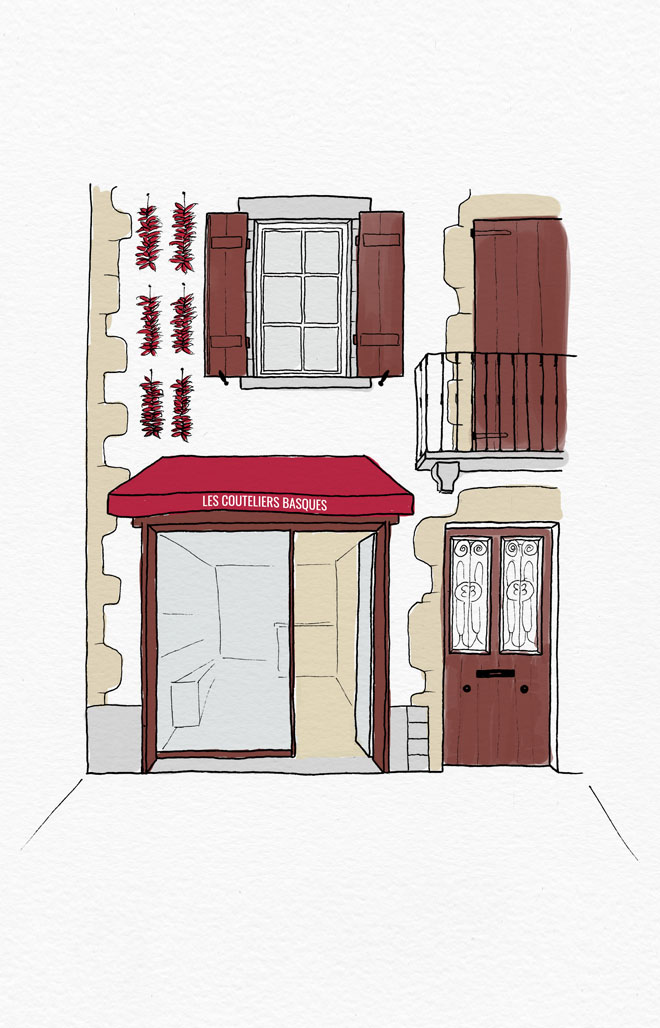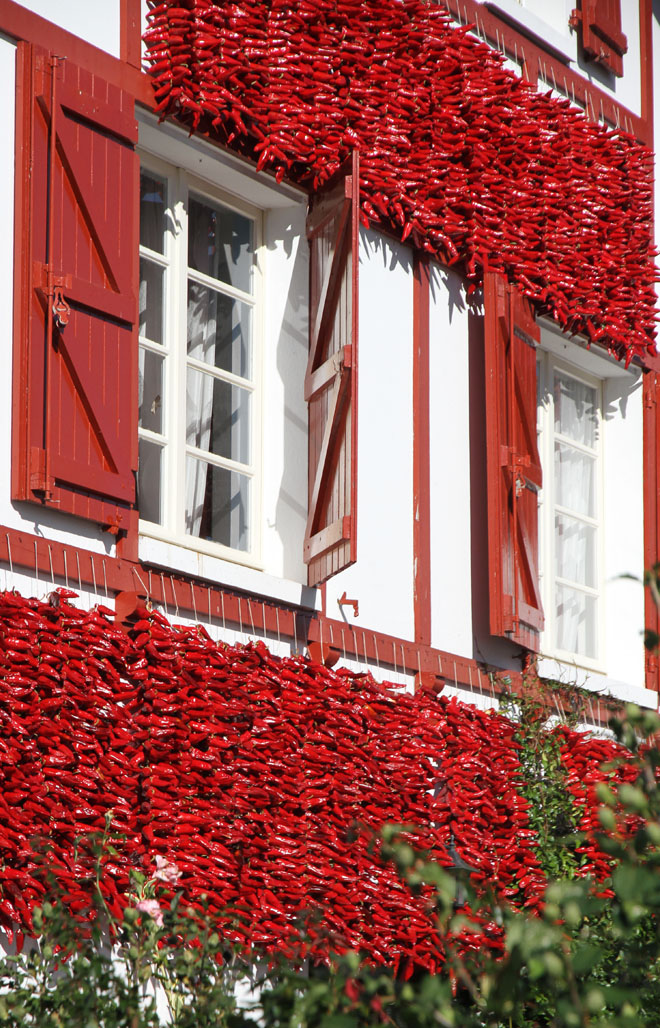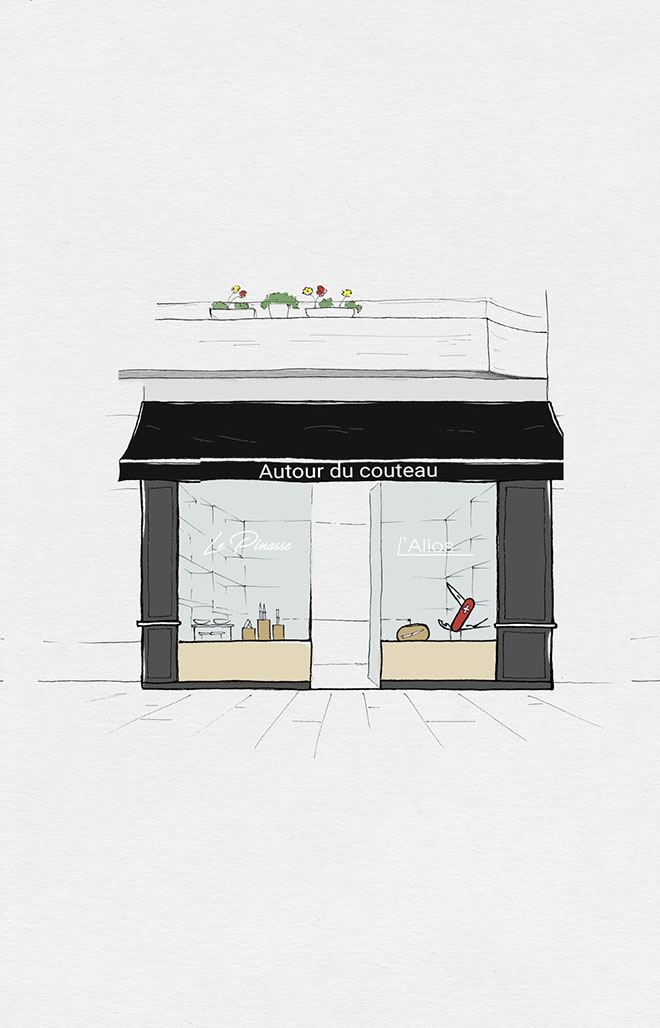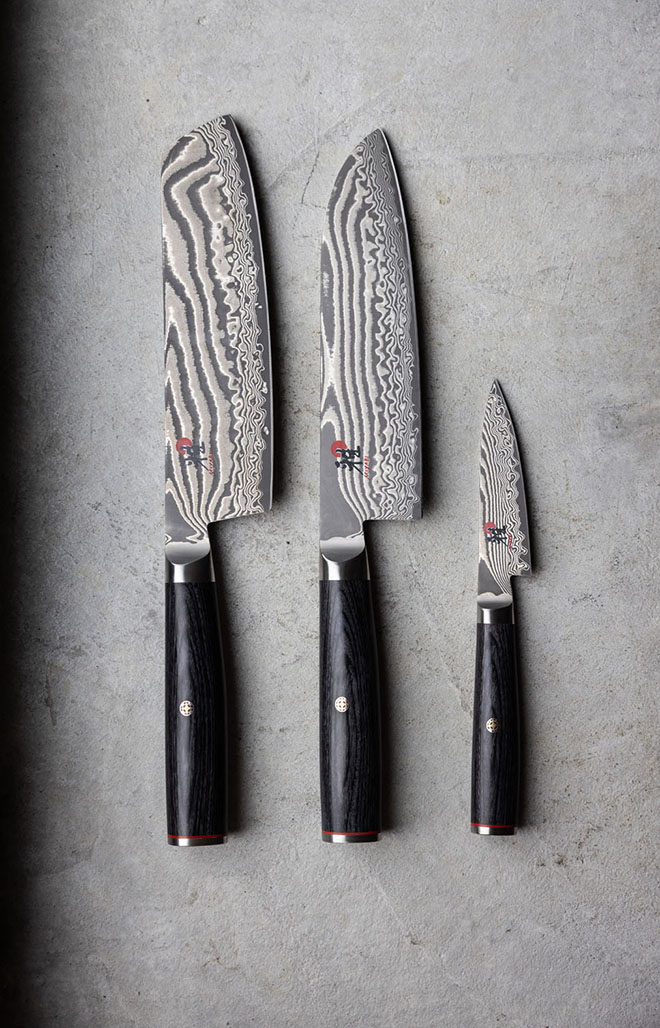 In Arcachon, prestigious brands and craftsmen
LThis cutlery shop, Relais Opinel, is one of the very few stores to sell limited edition products for the pleasure of collectors. It distributes brands such as Leatherman, Victorinox, Spyderco, Wusthof, Kasumi, Miyabi, Nontron, Laguiole or Thiers. It also presents talented craftsmen : Manu Laplace and his iconic 1515 knife and Robert Beillonnet, twice awarded Meilleur Ouvrier de France (best worker in his field).