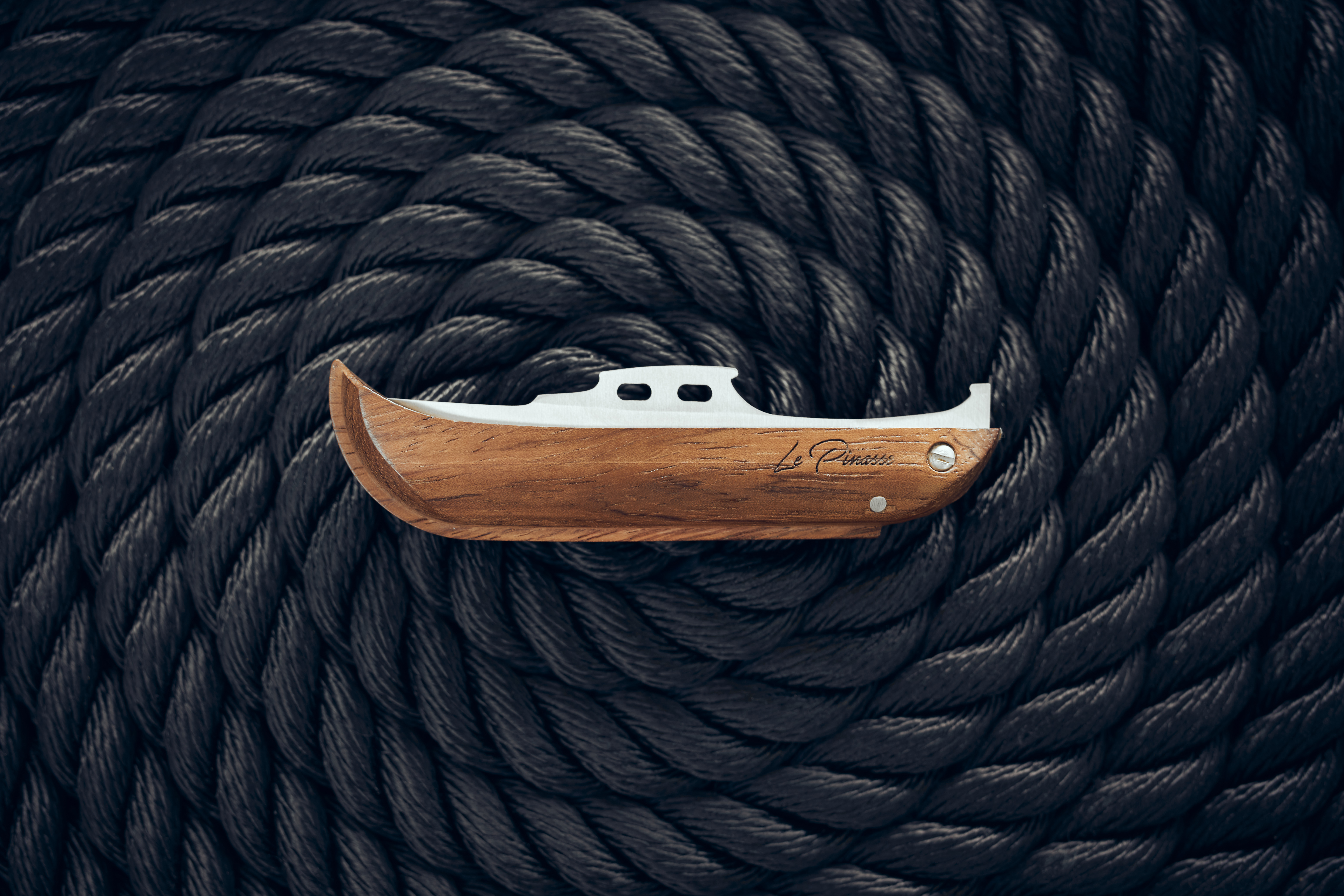 Le Pinasse - the knife of Arcachon
This unique knife is inspired by the curves of the famous boat of the Arcachon Basin, the Pinasse. Placed on its wooden base, it will be a highlight on your cheese or charcuterie platters...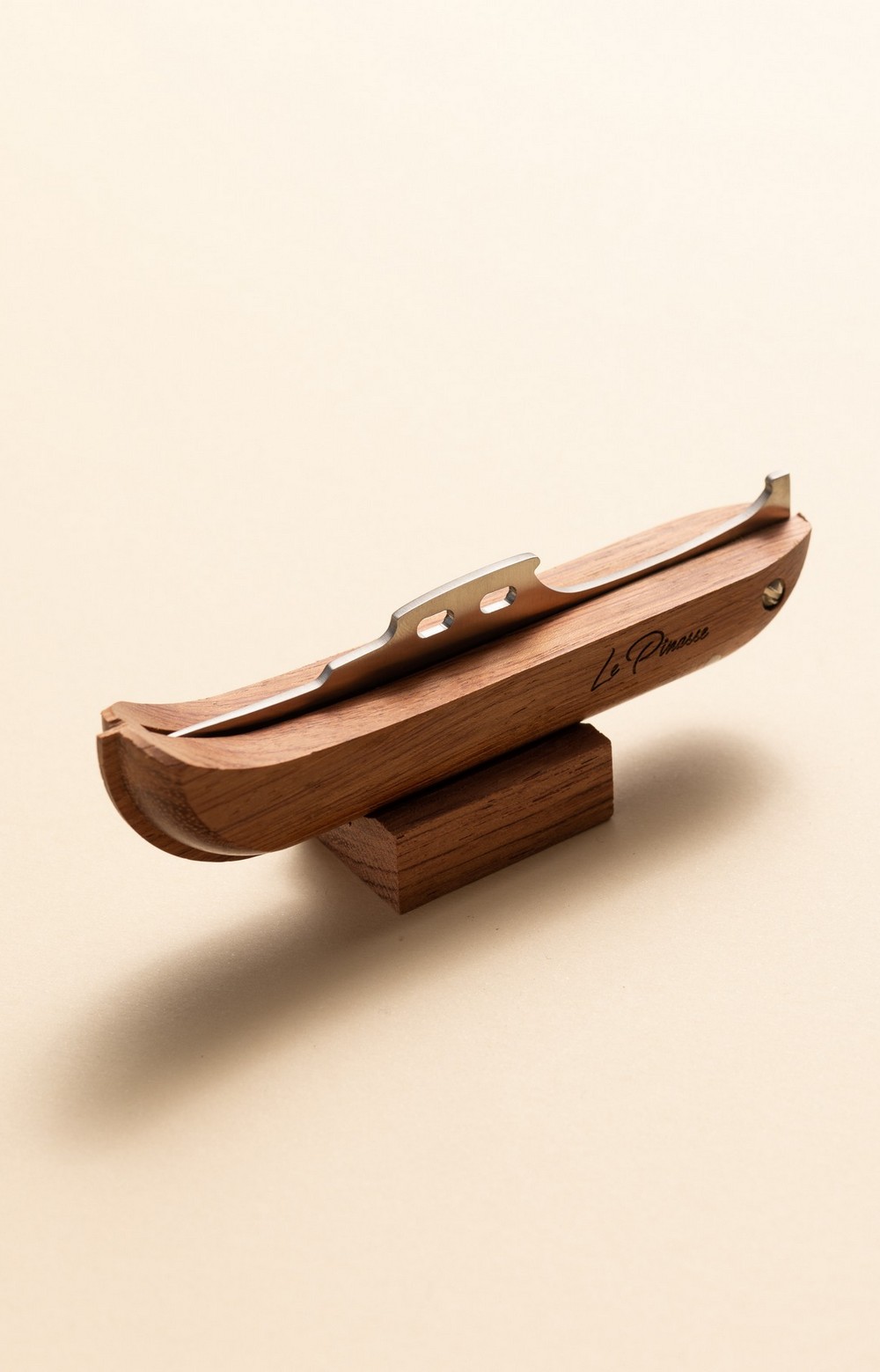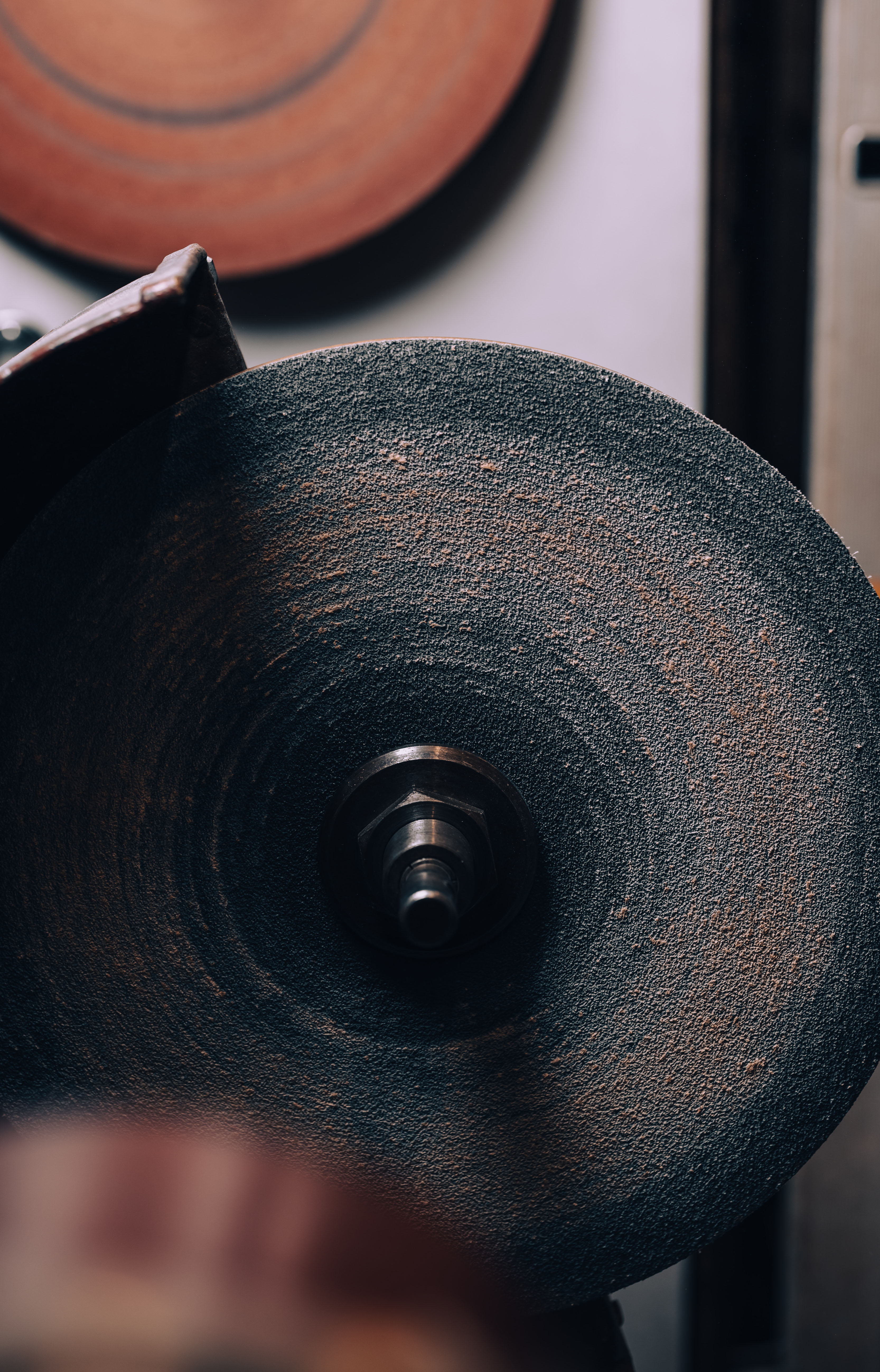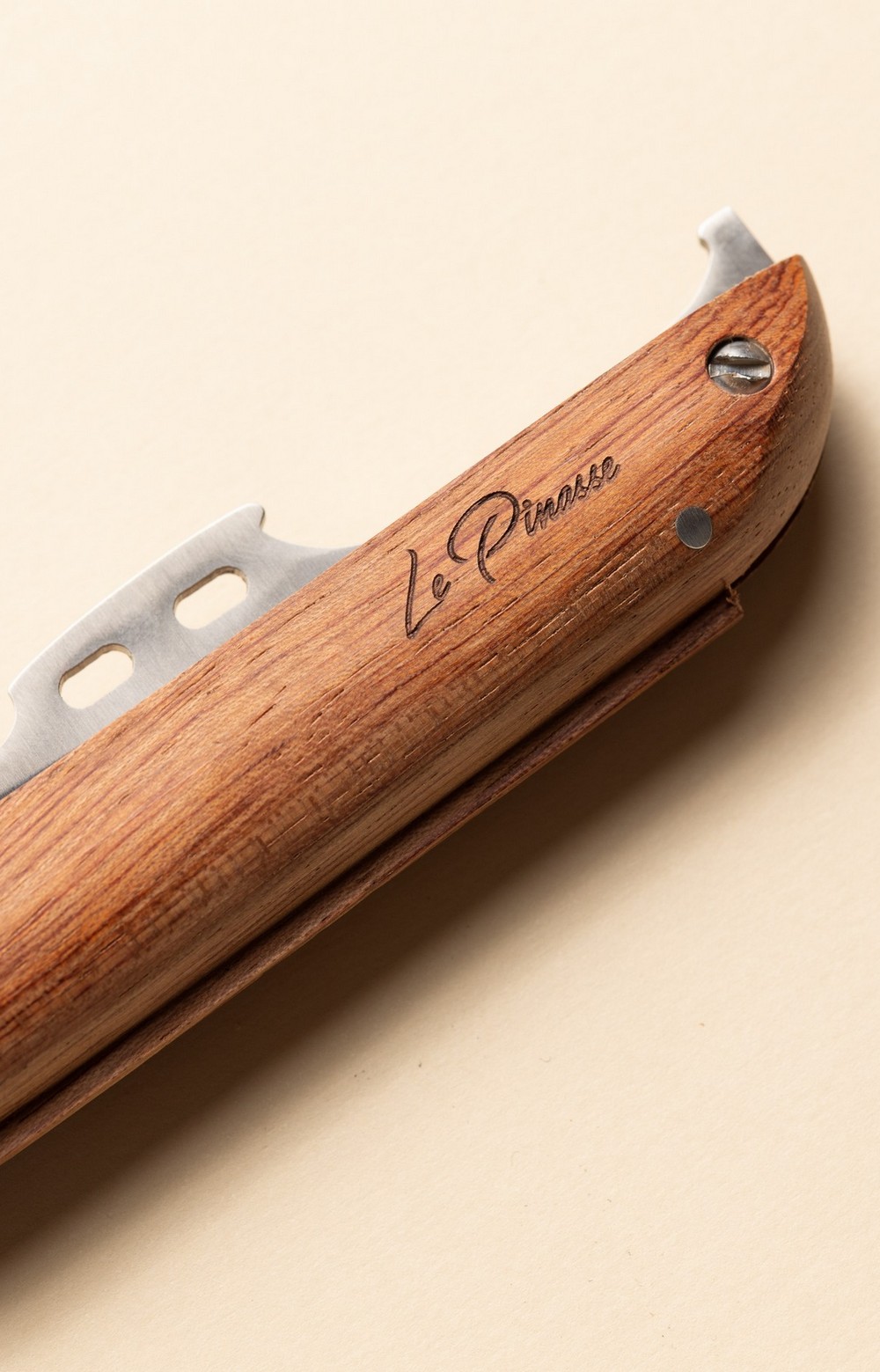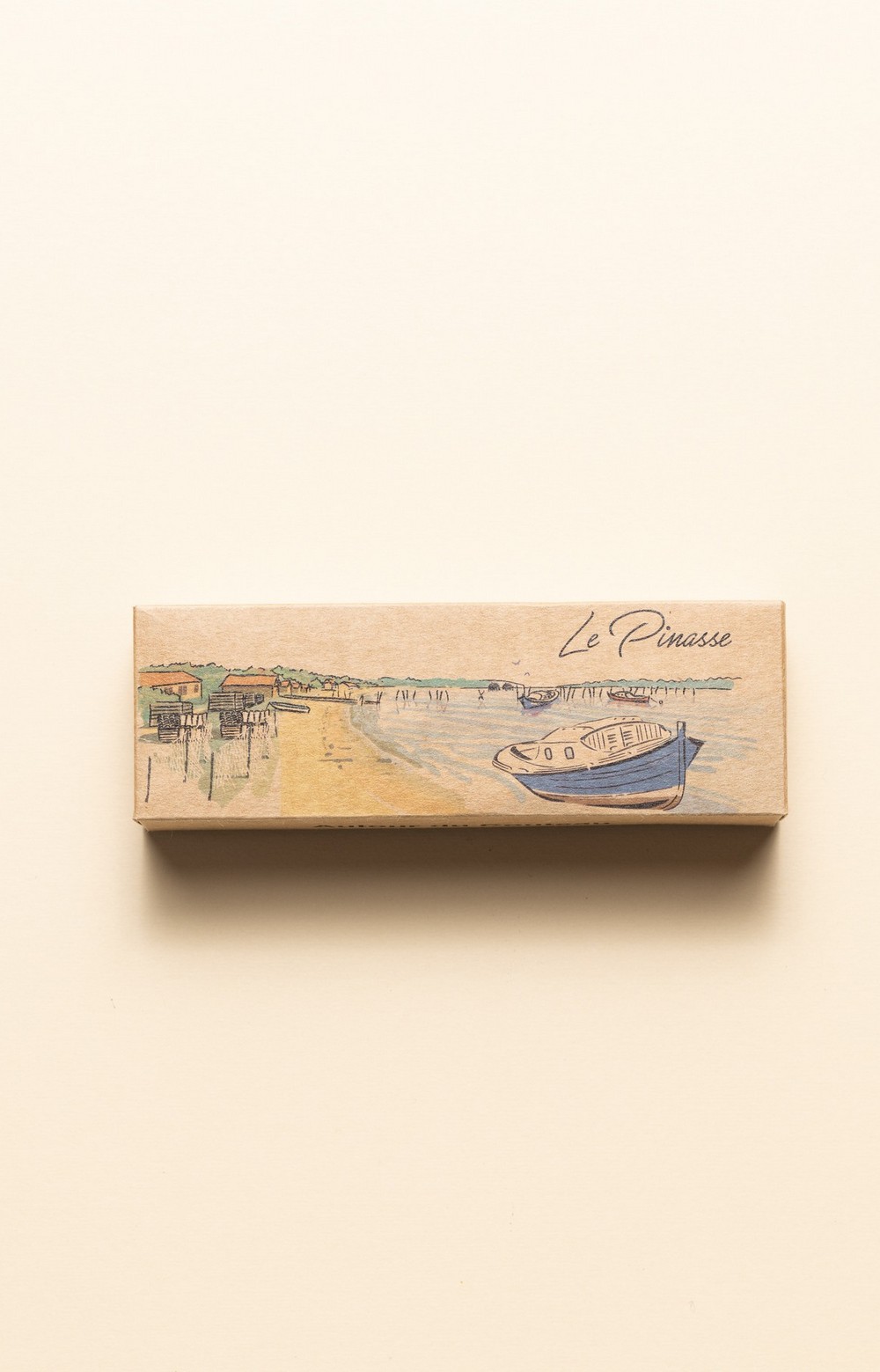 Details
Le Pinasse - filed brand and design
Based on an original idea of Mr Auger, this knife is shaped like the famous Pinasse of the basin. As we have been present in Arcachon for more than 5 years, it seemed obvious to express our attachment through a knife. 
Placed on its wooden block matching the handle, it can be used on the table, on your cheese and charcuterie platters or even as a decoration! 
Dimensions :
Closed 12,5 cm / Open 22 cm / Blade 9 cm
Handmade in France in our manufacture in Bidart, basque country. 
Fabrics
HANDLE
Bubinga or smoked oak 
BLADE
420 stainless steel
Maintenance
Except plastics that are not sensitive to water, noble and precious materials we use for our creations like woods, horns, mother-of-pearl, fossilised ivory, etc, don't appreciate to soak in the water ! Just wash the blade with hot soapy water and dry carefully the knife with a soft dish towel. You can also moisture the wood from time to time by rubbing it with a drop of vegetal oil. Our creations are not dishwasher-safe.