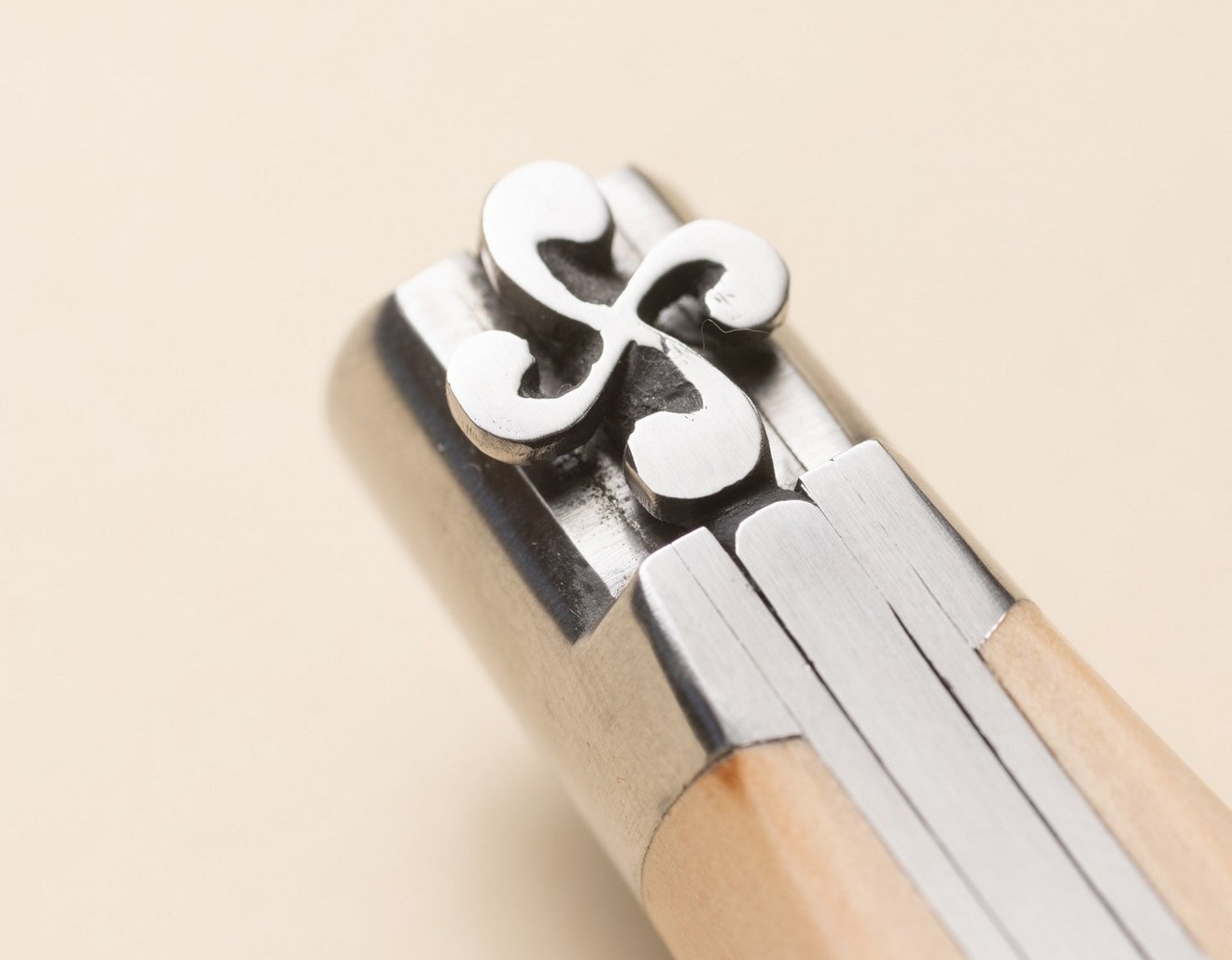 Mizpira, medlar clasp knife, damascus blade
The basque soul... Mizpira is the first basque knife made out of scarified medlar wood.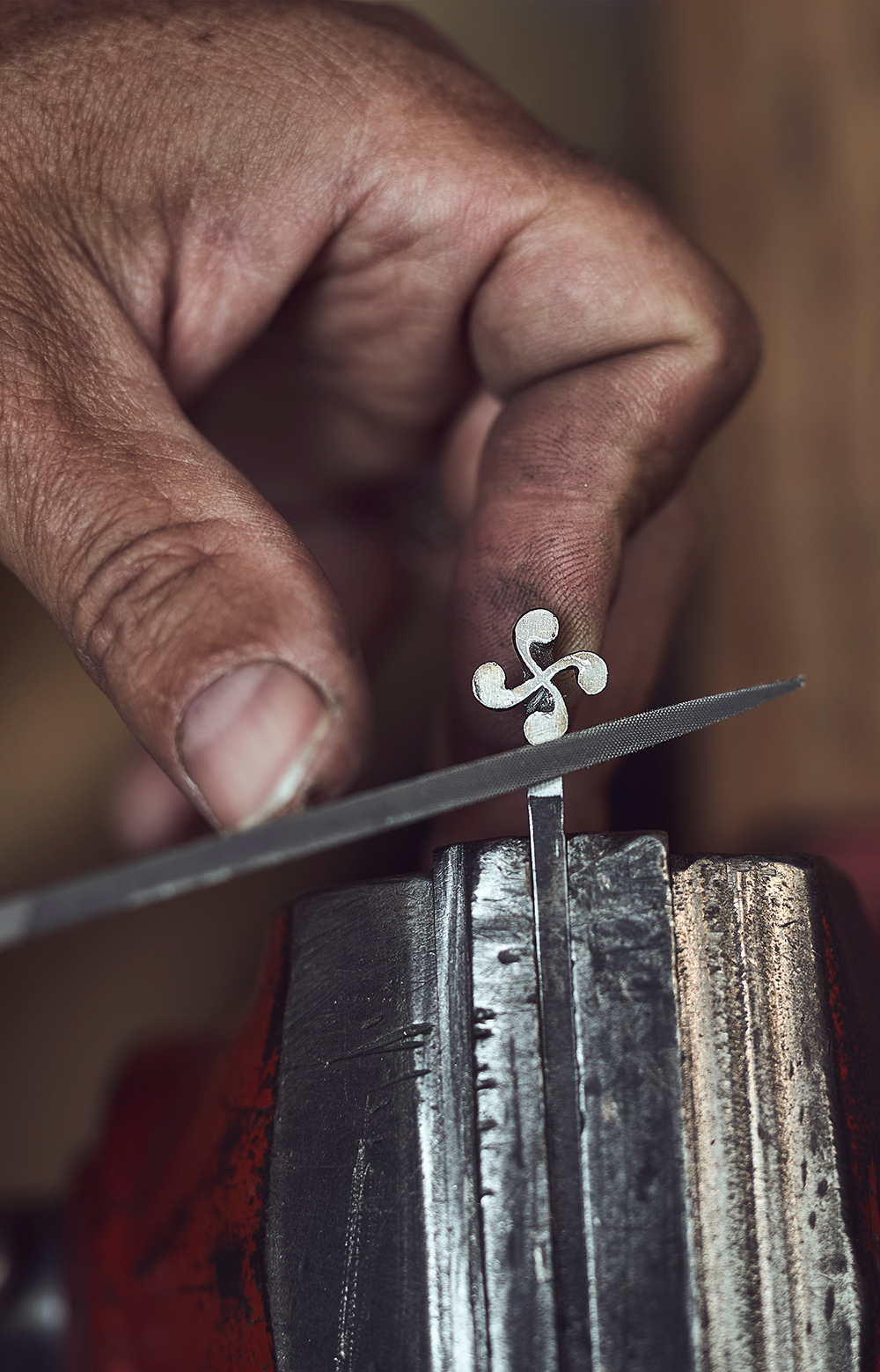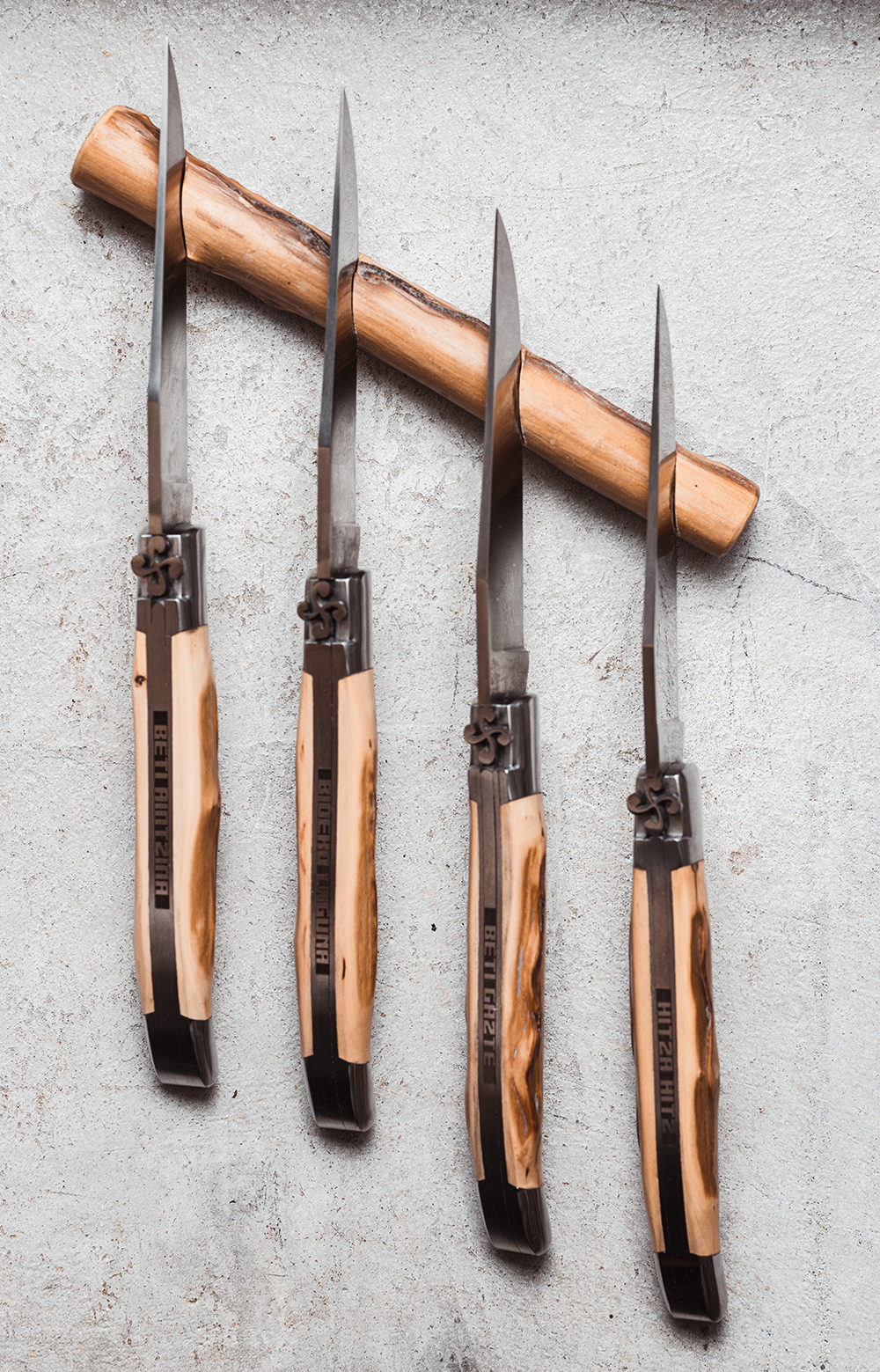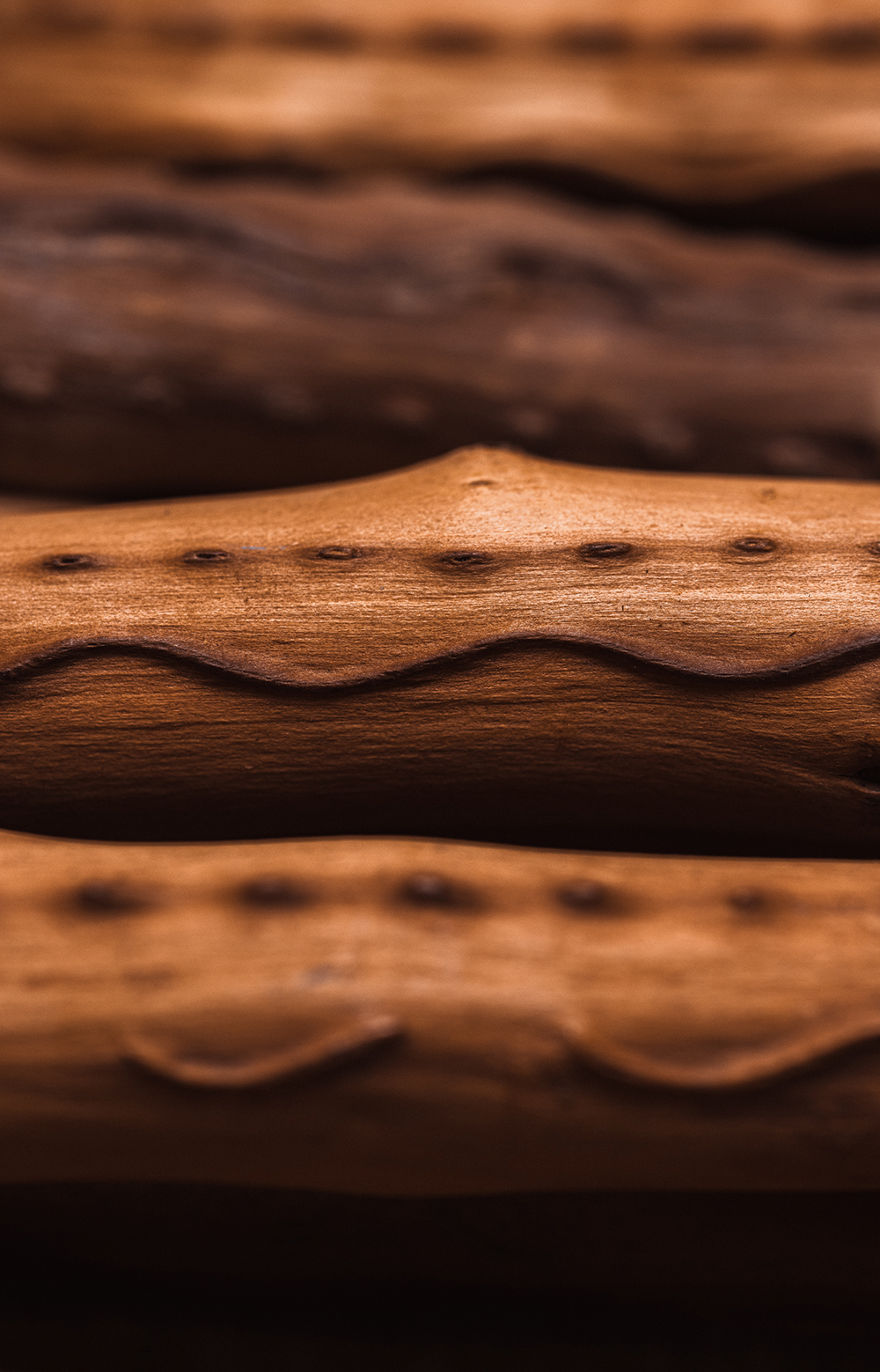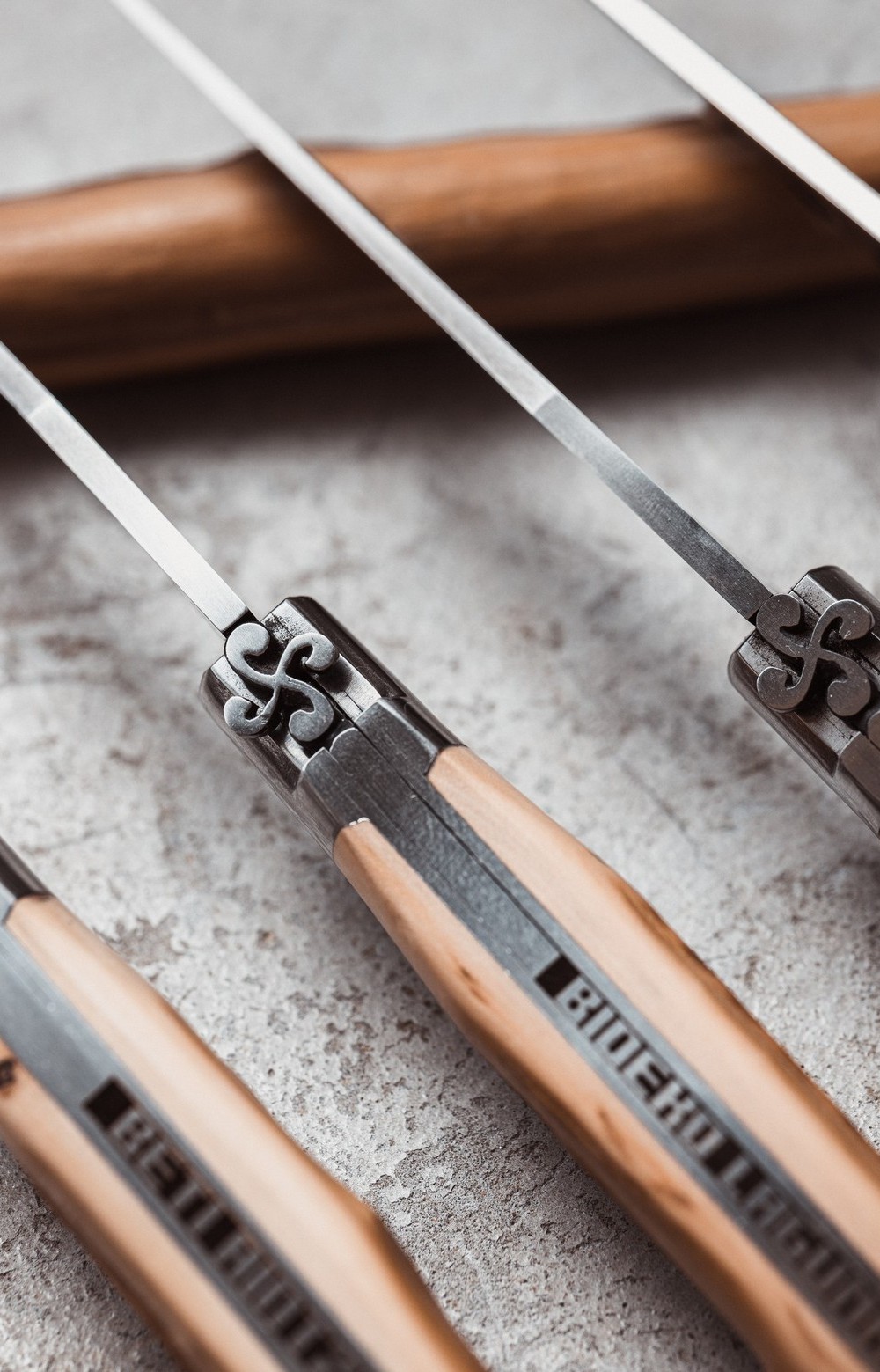 Details
Mizpira, medlar fruit - filed brand and design
While its spring is smooth and adorned with a beautiful hand-carved cross, symbol of the Basque identity, its pure line blends the elegance of polished stainless steel with the warmth of the colored coat of the rare medlar tree... Each of its curves tells you a story, a love story between the medlar tree, time and humans... 
Clasp knife with double stainless steel bolsters. Its Basque cross is hand carved on the tip of the spring. 
This knife is delivered with its buffalo leather sheath and its certificate of authenticity. 
Dimensions :
Closed 12 cm / Open 22 cm / Blade 10 cm
Handmade in France in our manufacture in Bidart, basque country. 
Fabrics
HANDLE
Scarified medlar just like the makila. 
LAME 
Stainless damascus steel 160 layers : we can compare this technique with puff pastry. This steel is composed of RWL34 for the shiny parts and PMC27 for the dark parts, merged together at 1220°C, then hammered, stretched and folded several times on themselves.  It is the best steel you can find nowadays ! 
Maintenance
Except plastics that are not sensitive to water, noble and precious materials we use for our creations like woods, horns, mother-of-pearl, fossilised ivory, etc, don't appreciate to soak in the water ! Just wash the blade with hot soapy water and dry carefully the knife with a soft dish towel. You can also moisture the wood from time to time by rubbing it with a drop of vegetal oil. Our creations are not dishwasher-safe.