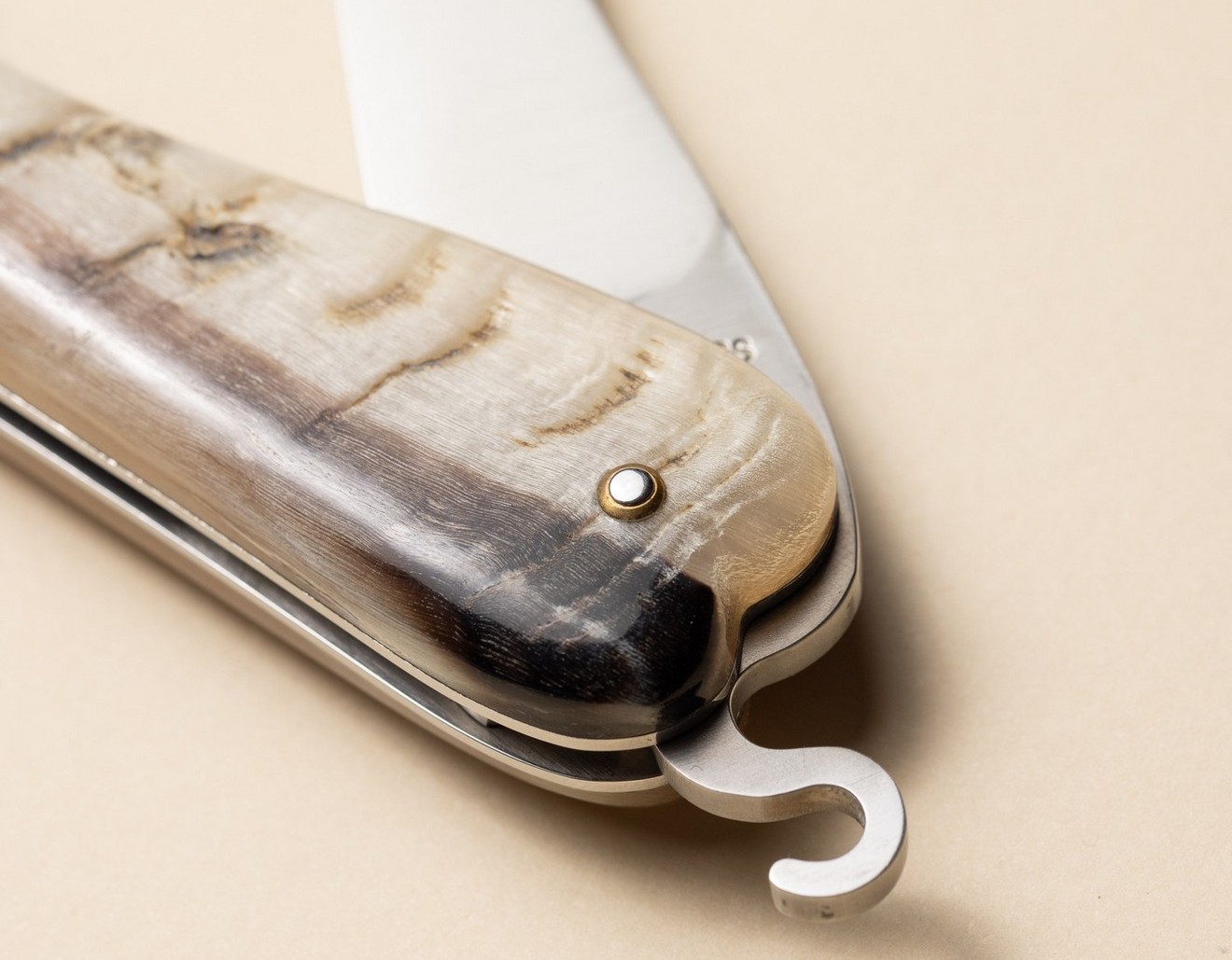 Bixia, horn pepper shaped knife
Sensual and colorful, Bixia conjugates authentic knowledge and contemporary creation.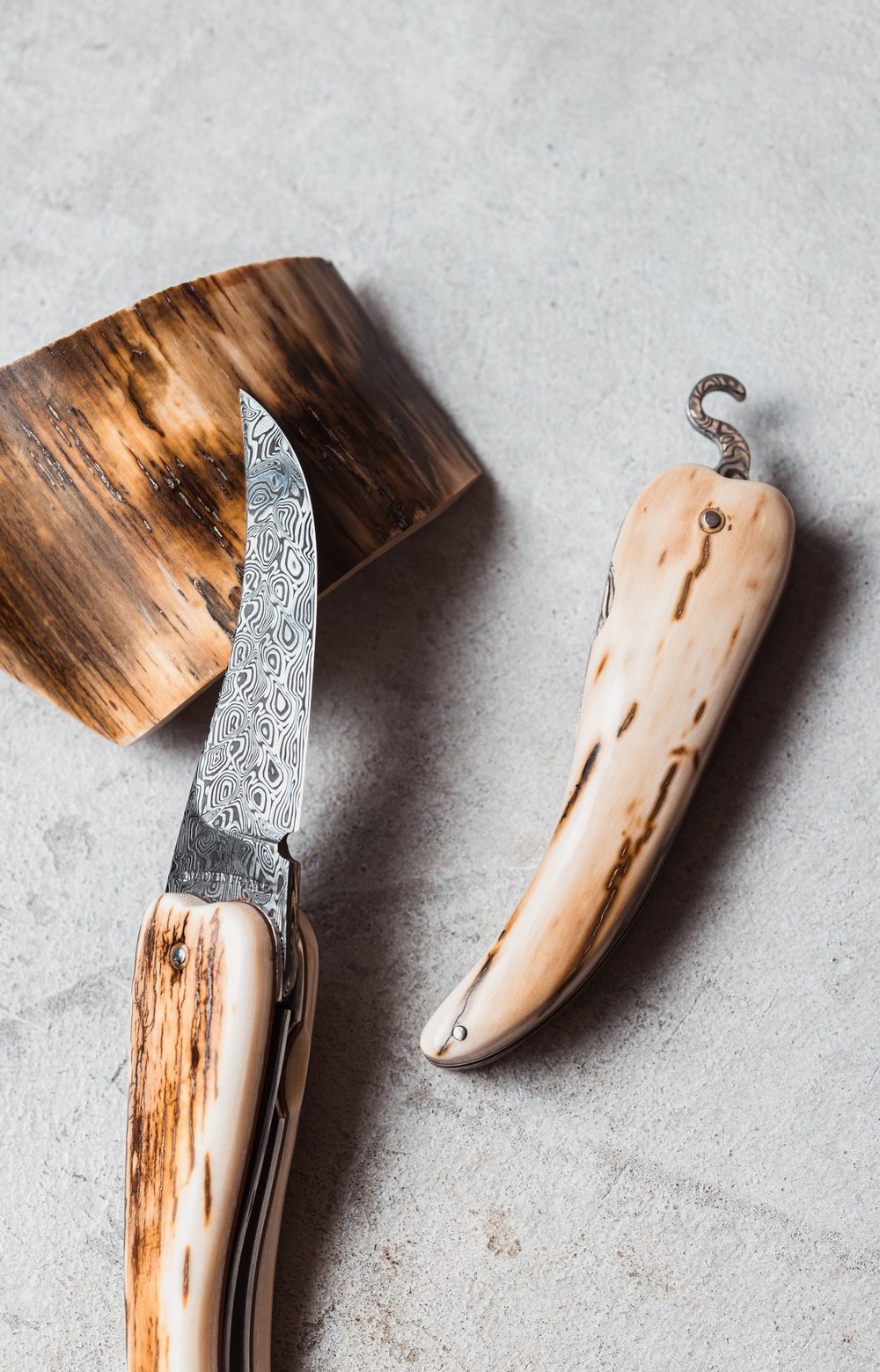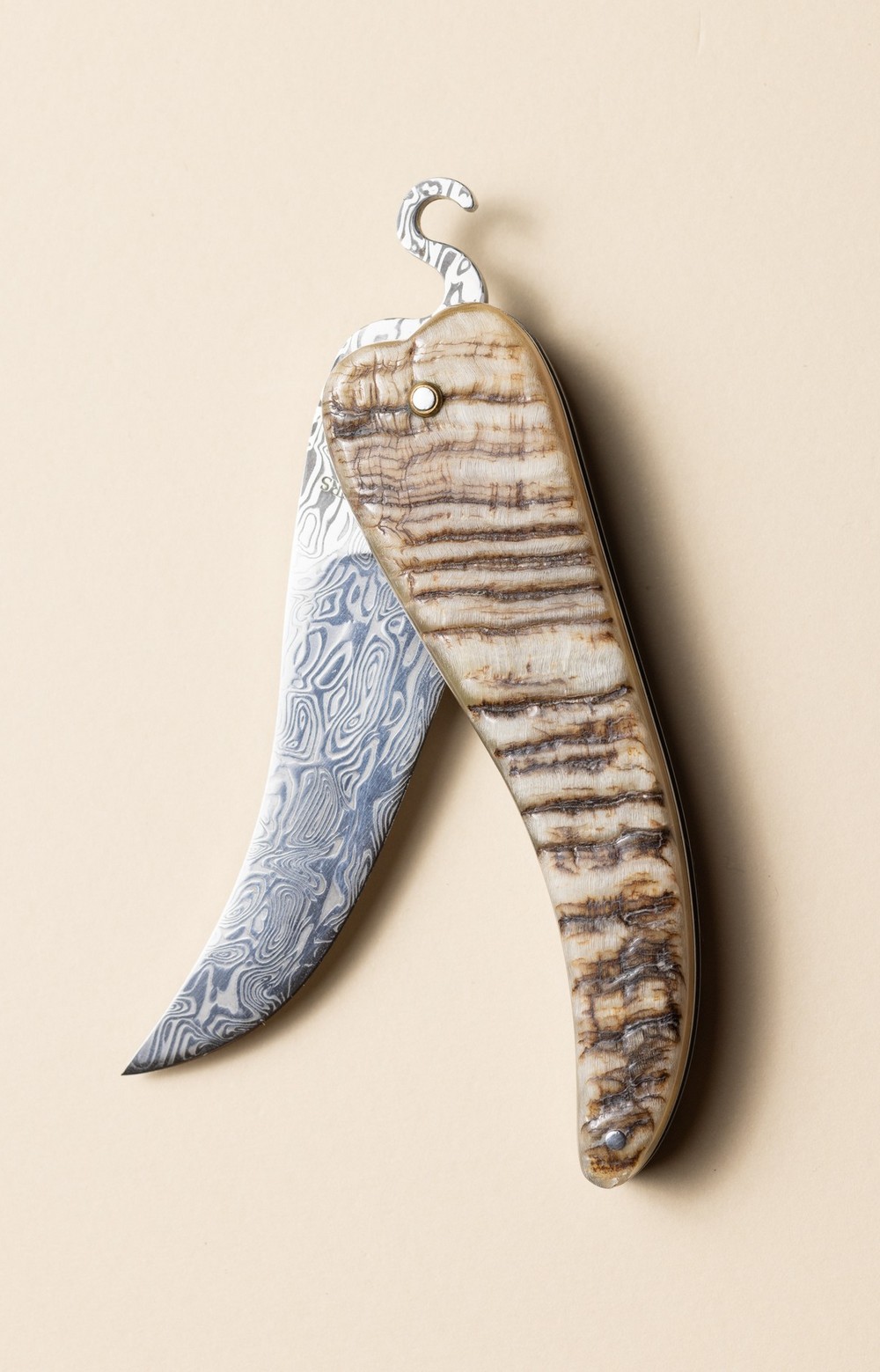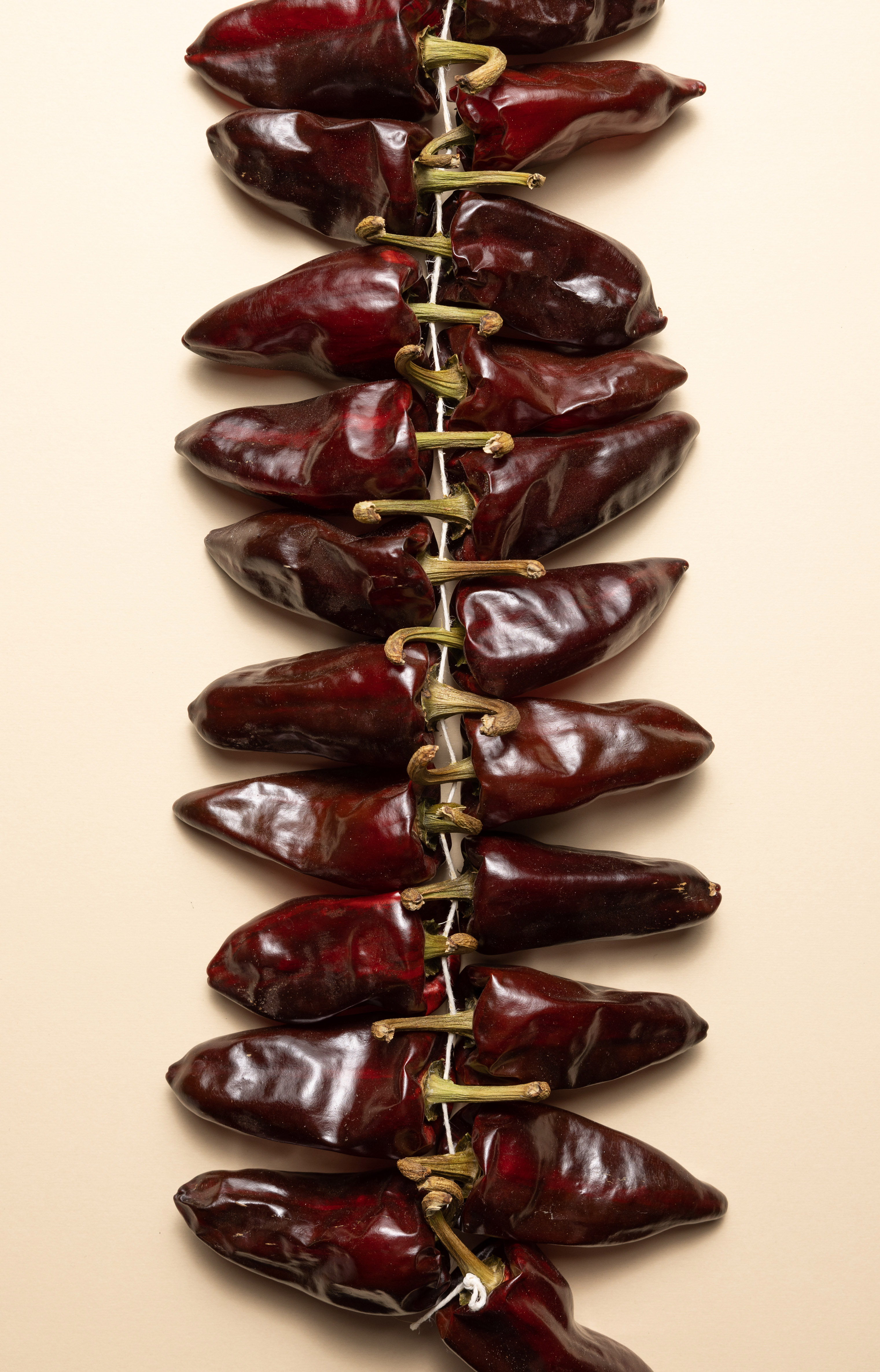 Details
Bixia, spicy - Filed brand and design
Embracing the shape of the emblematic Espelette pepper, it also has its character and spiciness. Soft and harmonious to the touch, this spicy knife will naturally find a place in your pockets or cheer up your tables with its originality. 
"Piemontais" system or liner-lock. 
Placed on its pepper plant, wich represent the real flower of the Espelette pepper, Bixia is presented in a lovely cardboard case. 
Dimensions : 
Closed 11,5 cm / Open 18 cm / Blade 8 cm
Handmade in France in our manufacture in Bidart, basque country. 
Fabrics
HANDLE
Buffle or ram horn. 
LAME 
2 types of steel : 
- 12C27 stainless steel (Sandvik): premium stainless steel, high in chromium and carbon which gives it a robust and easy-to-maintain cutting edge.
- stainless damascus steel 160 layers : we can compare this technique with puff pastry. This steel is composed of RWL34 for the shiny parts and PMC27 for the dark parts, merged together at 1220°C, then hammered, stretched and folded several times on themselves.  It is the best steel you can find nowadays ! 
Maintenance
Except plastics that are not sensitive to water, noble and precious materials we use for our creations like woods, horns, mother-of-pearl, fossilised ivory, etc, don't appreciate to soak in the water ! Just wash the blade with hot soapy water and dry carefully the knife with a soft dish towel. You can also moisture the wood from time to time by rubbing it with a drop of vegetal oil. Our creations are not dishwasher-safe.