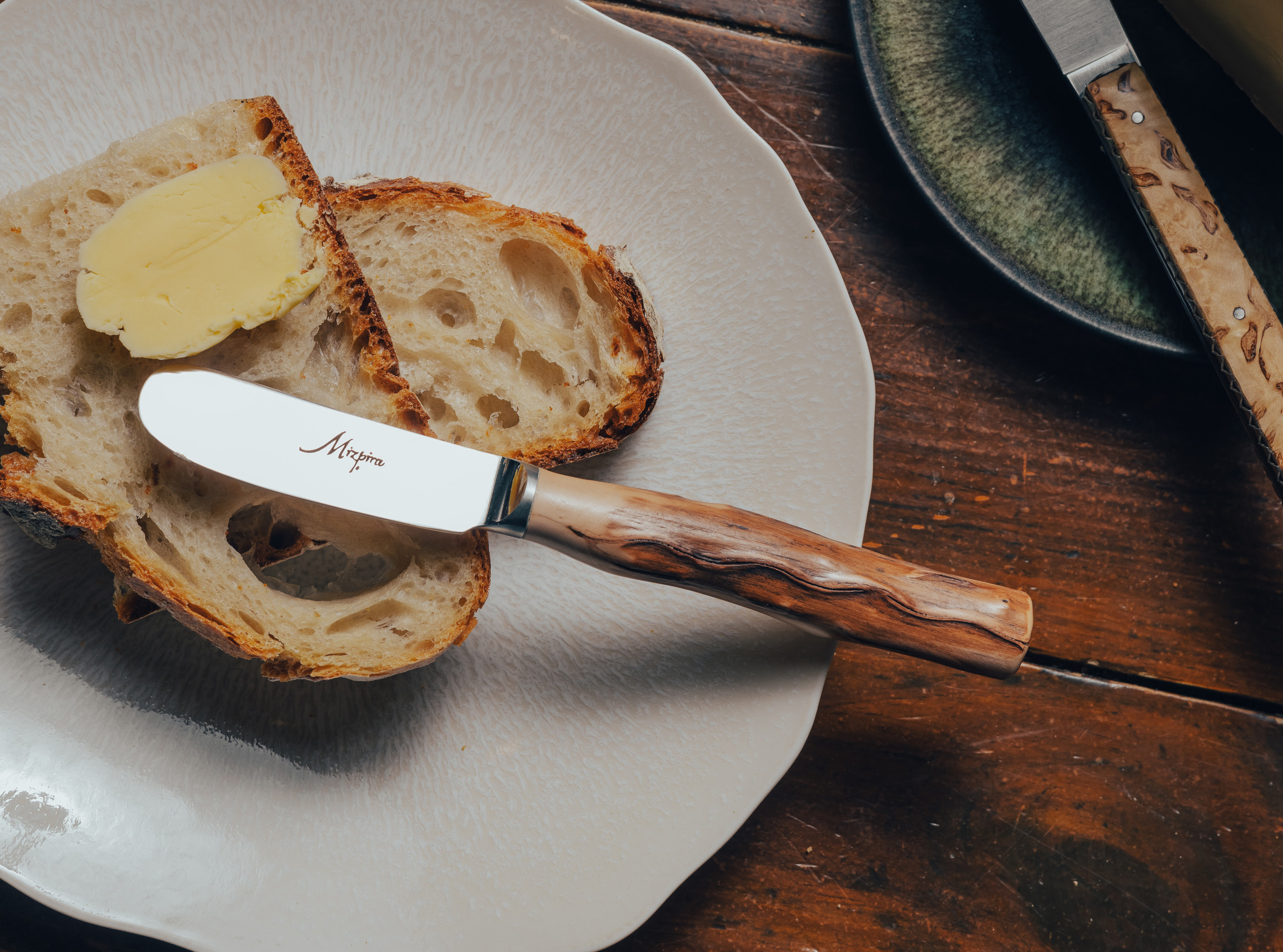 Mizpira, butter knife in medlar wood
Gorgeous butter knife in medlar
Details
Mizpira, medlar fruit - filed brand and design
Happy mornings with this pretty Mizpira spreader. Its small size makes it simply irresistible and the pleasure of touching the scarified medlar wood makes its use even better.
Dimensions : 
Total length 19 cm / blade 7 cm
Handmade in France in our manufacture in Bidart, basque country. 
Fabrics
HANDLE
Scarified medlar just like the makila. 
BLADE
Brushed stainless steel blade, satin finish.
Maintenance
Except plastics that are not sensitive to water, noble and precious materials we use for our creations like woods, horns, mother-of-pearl, fossilised ivory, etc, don't appreciate to soak in the water ! Just wash the blade with hot soapy water and dry carefully the knife with a soft dish towel. You can also moisture the wood from time to time by rubbing it with a drop of vegetal oil. Our creations are not dishwasher-safe.