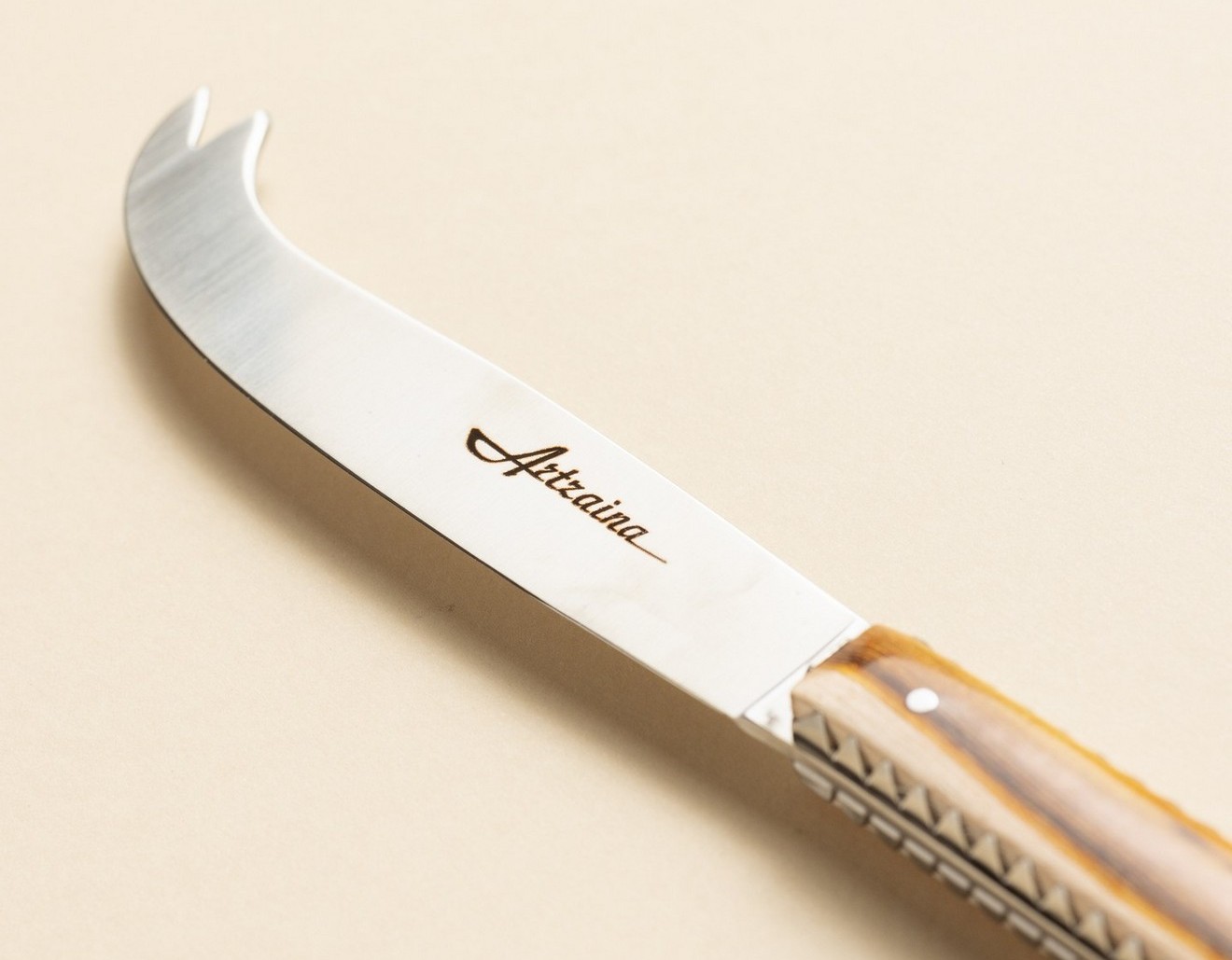 Artzaina, wooden cheese knife
Authentic and elegant cheese knife
Details
Artzaina, the shepherd - filed brand and design
The Artzaina range is growing to bring you to the table. A proud descendant of the Makila, this knife has a tapered profile and is made of straight lines and chiseled metal. It is available as a cheese knife, butter knife, dessert knife or a bread knife in a wide range of noble and precious materials to offer you a multitude of choices.
To be served with a good plate of Basque cheeses! 
Dimensions: 
Total length 22,5 cm / blade 10,5 cm 
Made in France in our manufacture in Bidart, Basque Country. 
Fabrics
HANDLE
3 types of wood : juniper, pistachio or olive. 
If you would like another wood or another material than the ones proposed, please contact us. 
BLADE
14C28N stainless steel. 
Maintenance
Except plastics that are not sensitive to water, noble and precious materials we use for our creations like woods, horns, mother-of-pearl, fossilised ivory, etc, don't appreciate to soak in the water ! Just wash the blade with hot soapy water and dry carefully the knife with a soft dish towel. You can also moisture the wood from time to time by rubbing it with a drop of vegetal oil. Our creations are not dishwasher-safe.