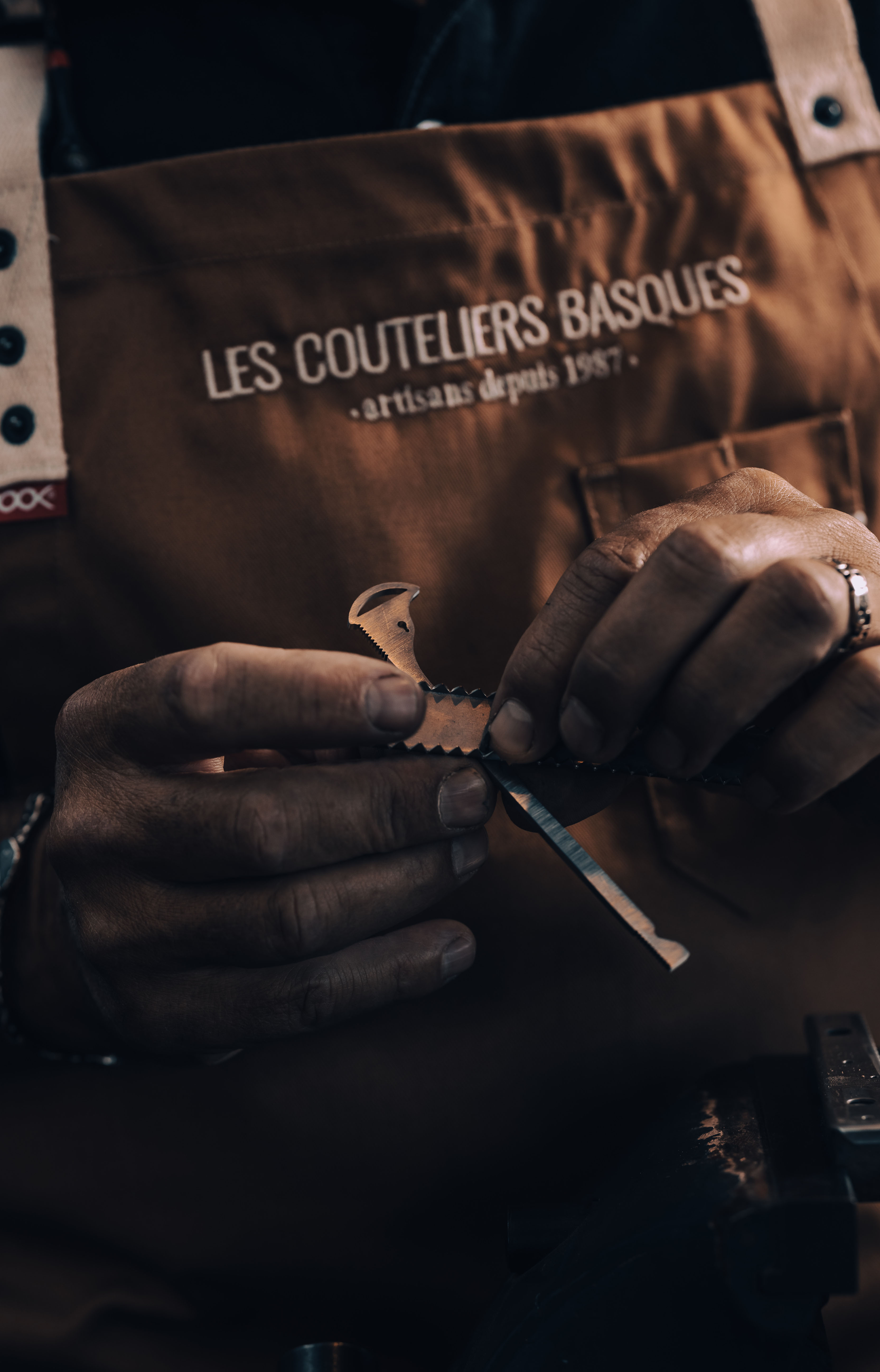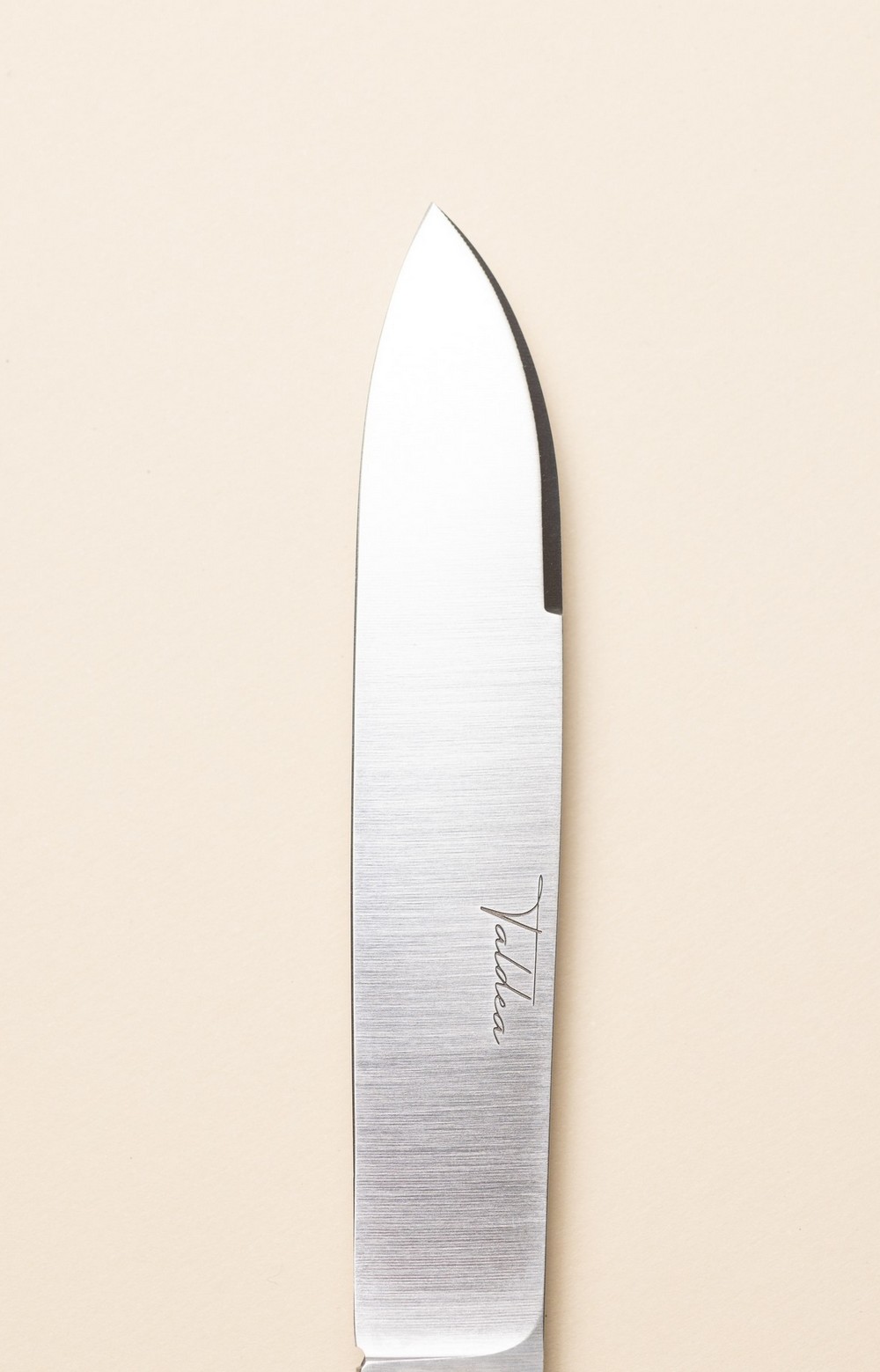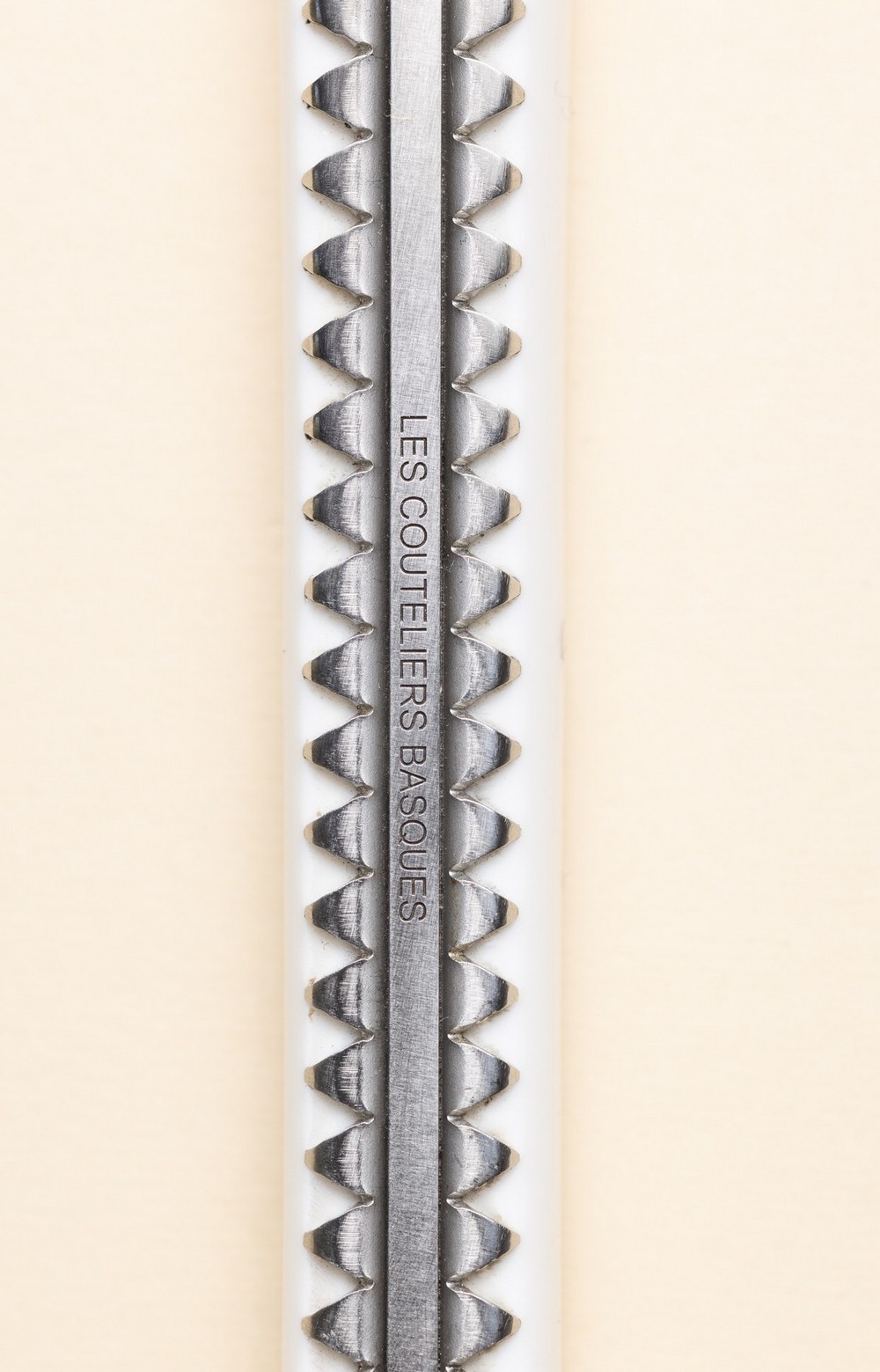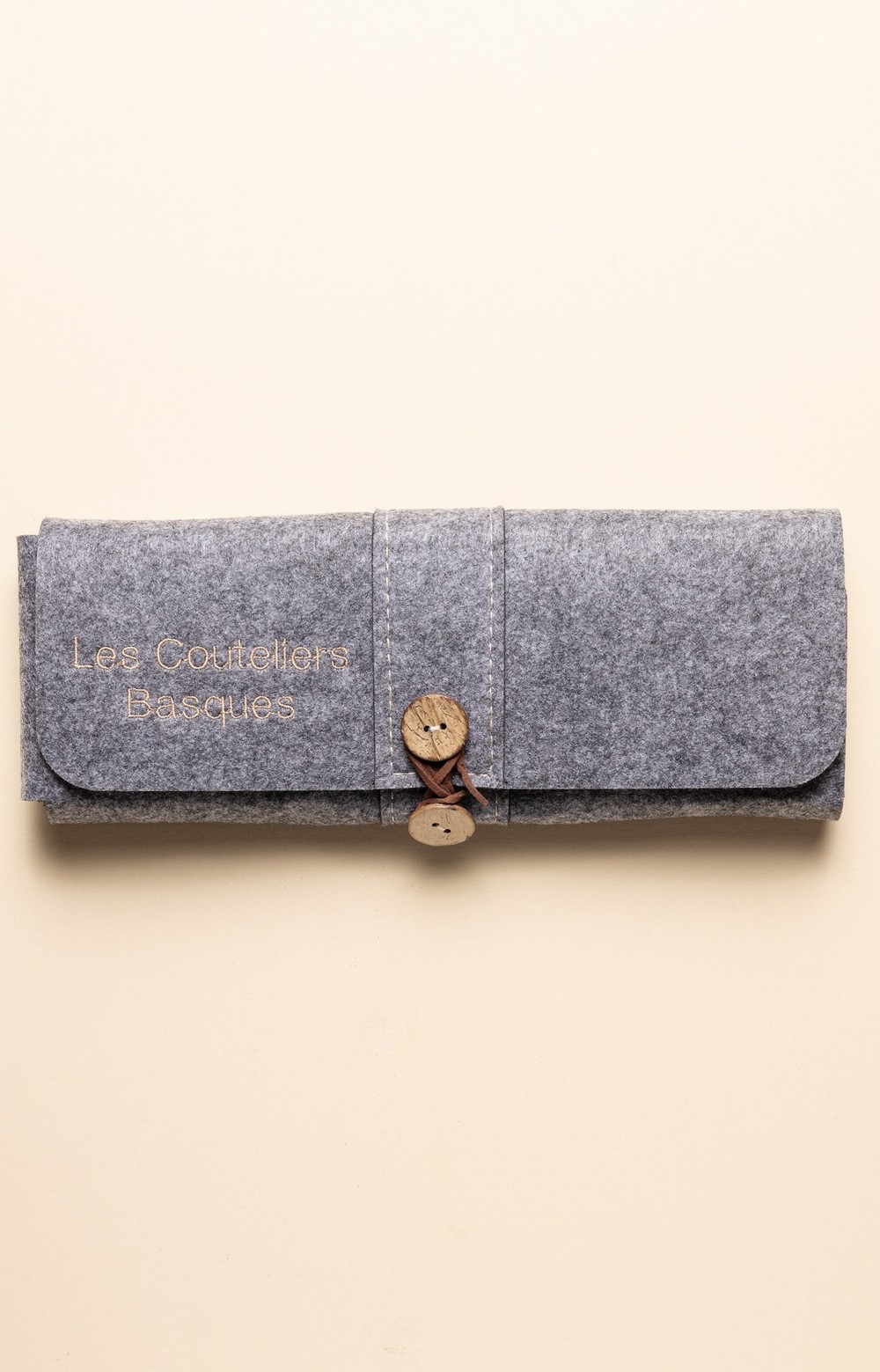 Details
Taldea - filed brand and design
Taldea is the result of It is the result of the fusion between Artzaina and L'Alios. The handle of Artzaina is reversed and then added to L'Alios blade, for a more chunky table knife, perfect for both meat and everyday use! It is available in a wide range of noble materials to offer you a large choice. 
Felt case offered for 6 or 12 knives purchased. 
Its singular shape has already seduced several chefs as Sébastien Gravé. 
Dimensions :
Longueur totale 23 cm / lame 11,5 cm
French manufacturing in our Atelier in Bidart, Basque Country.
Fabrics
HANDLE
White acrylic handle for a pure and convenient design. 
BLADE
Alenox, a very high quality stainless steel that offers a great cutting quality and a long-lasting edge thanks to a cryogenic process. 
Maintenance
Acrylic is dishwasher safe. Be careful with the detergents used and the position of the knives in the machine. Choose the cutlery drawer.