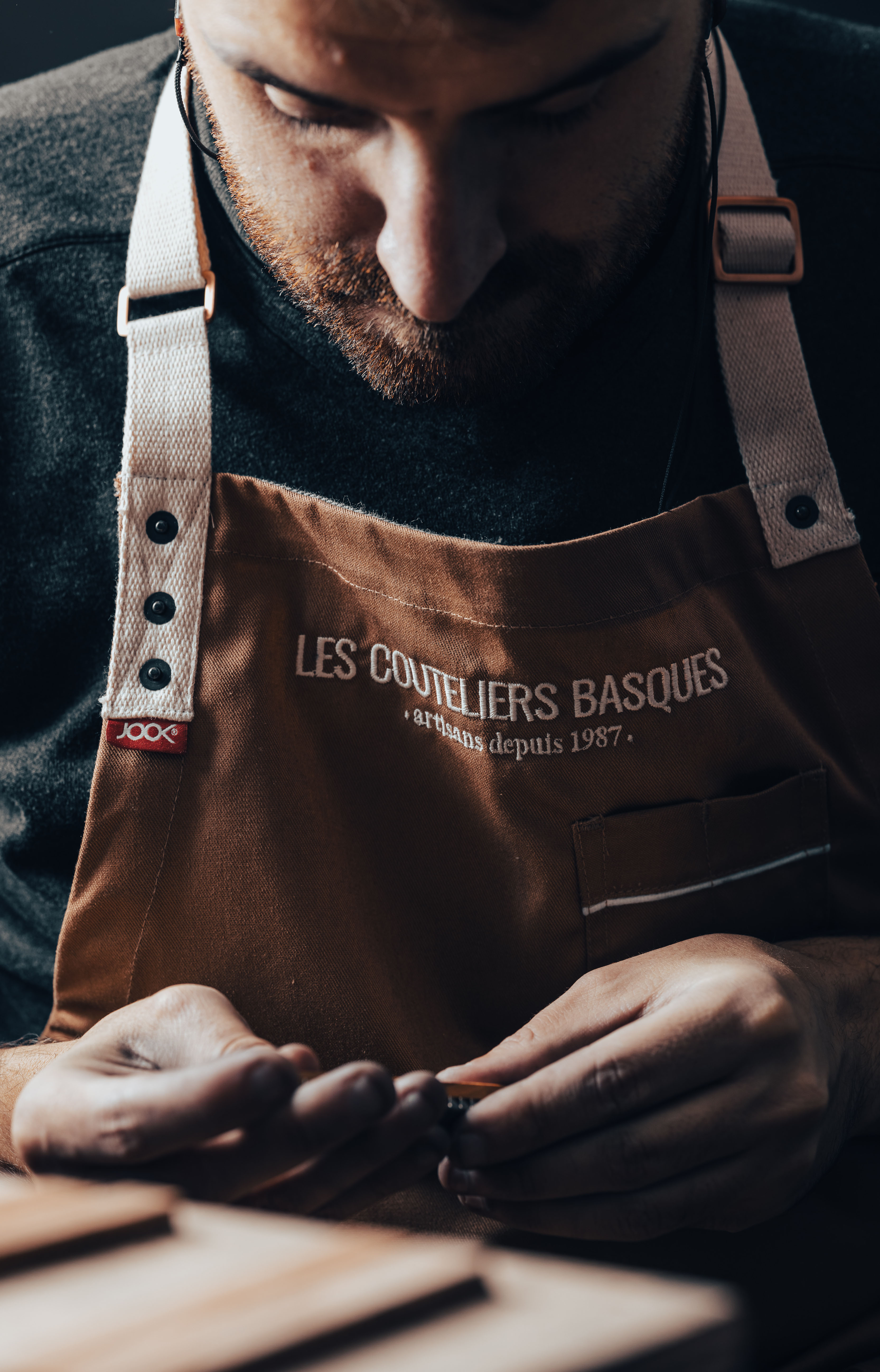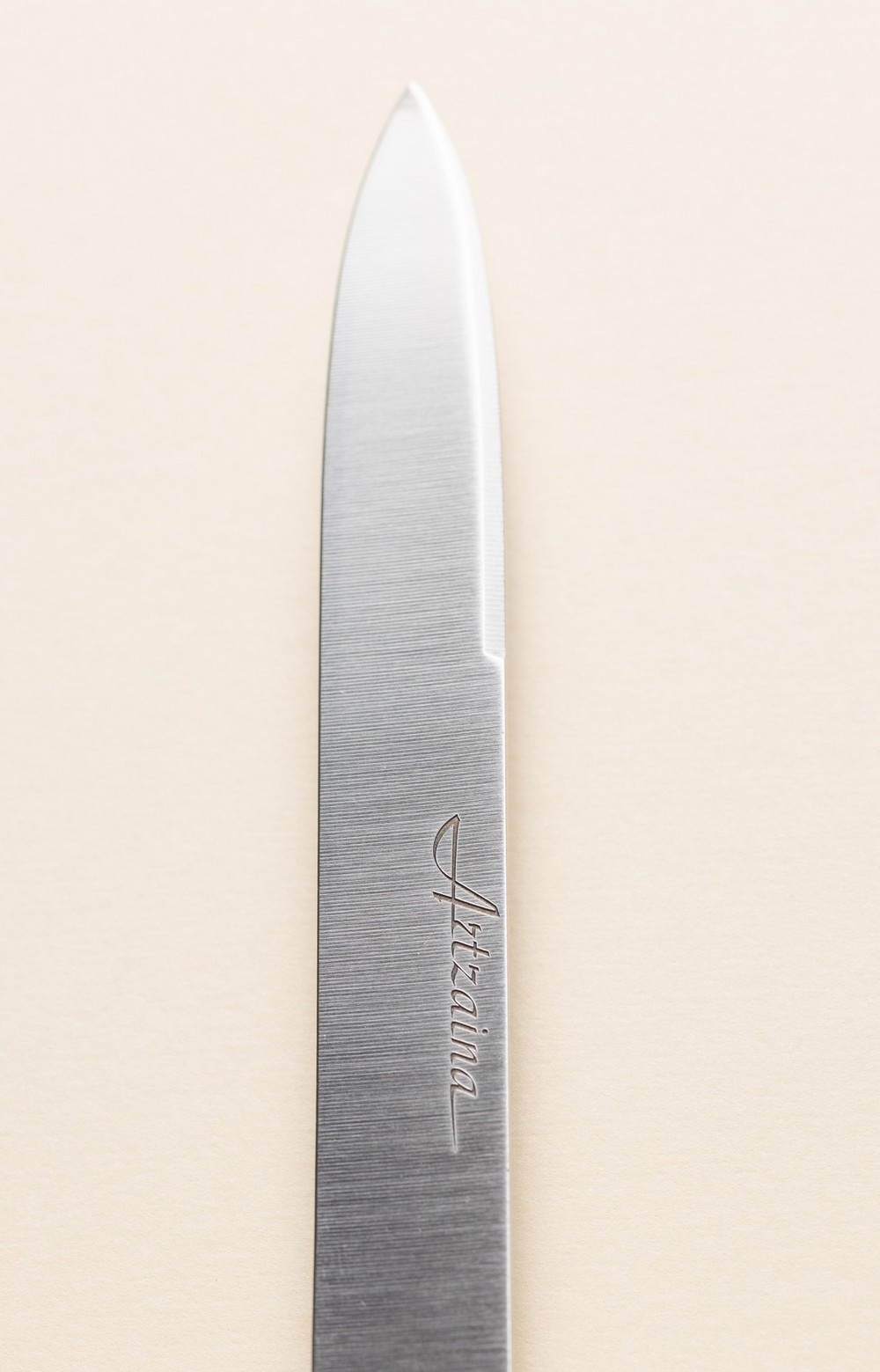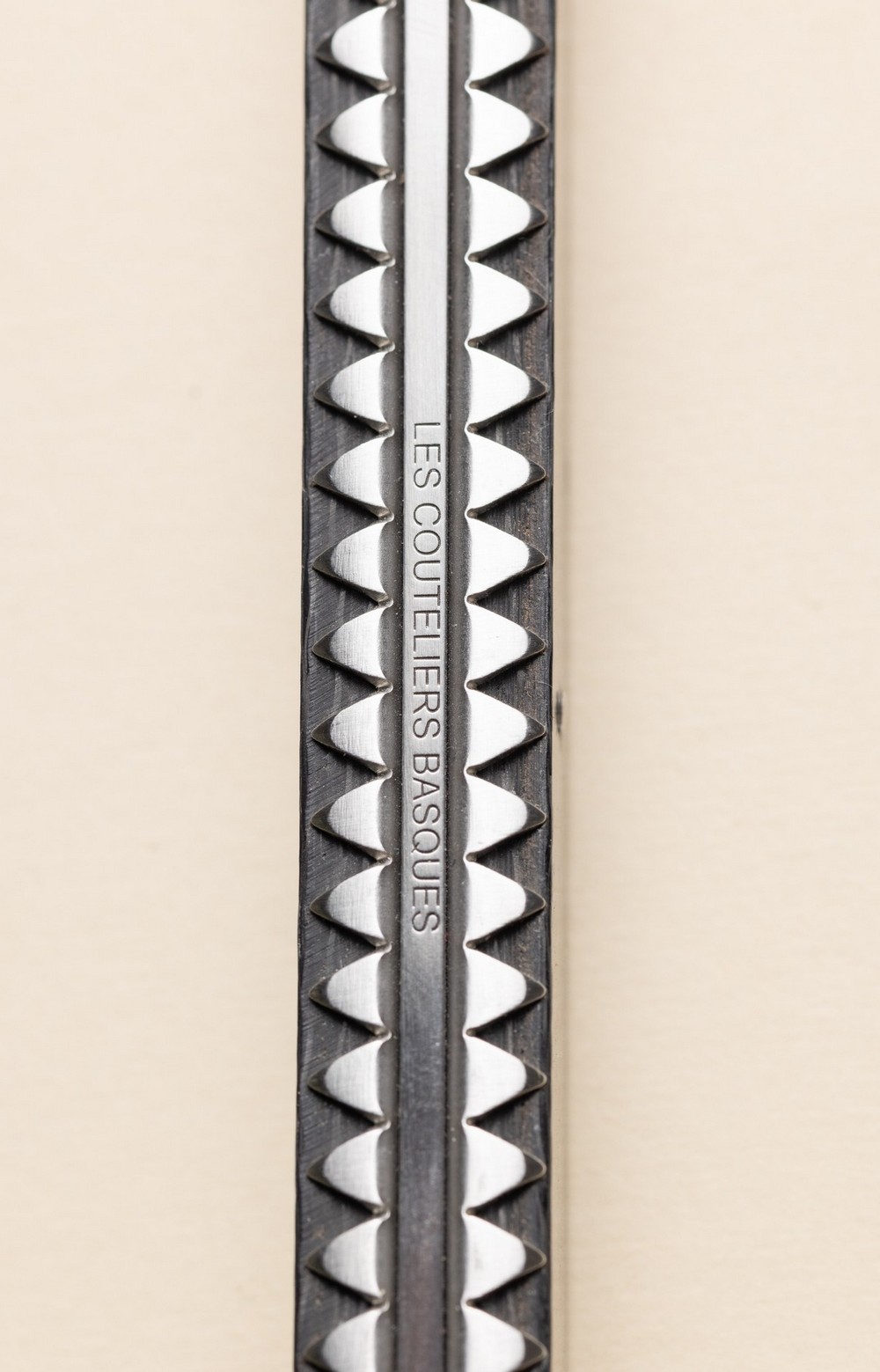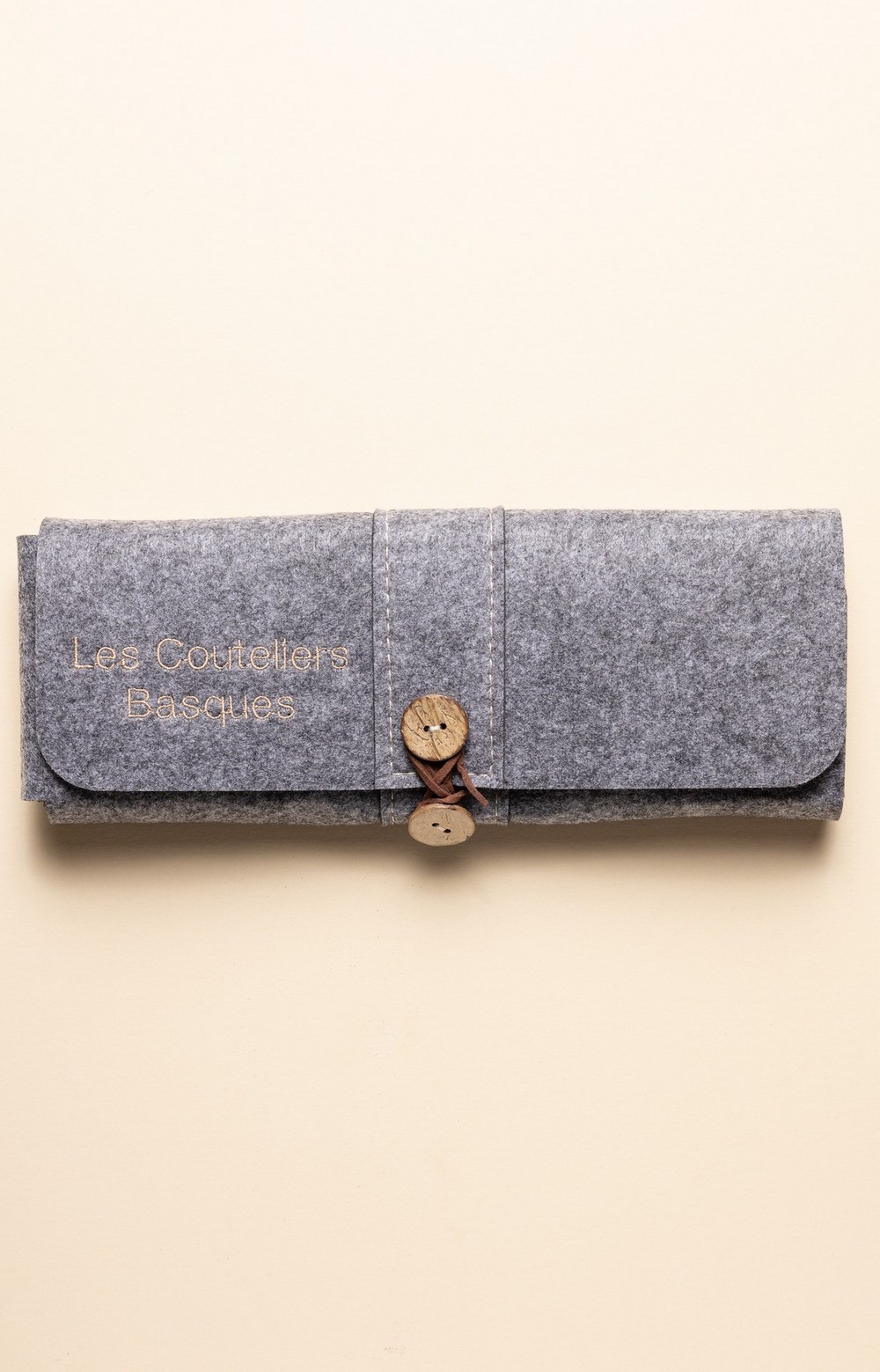 Details
Artzaina, the shepherd - Filed model and design
French art de vivre... Just like the makila, the ancestral walking stick of the basque shepherds, Artzaina is made of straight lines, medlar wood and chiseled metal. Available in a wide range of noble and precious materials to offer you a multitude of choices.
With its elegant and refined line, Artzaina enhances the most beautiful tables and has already seduced many chefs including Alexandre Bousquet from the starred restaurant L'Atelier AB ! 
Free felt case for 6 or 12 knives purchased. 
Are you a restaurant owner? Contact us ! :)  
Dimensions :
Total length 23 cm / Blade 11,5 cm
French manufacturing in our Atelier in Bidart, Basque Country.
Fabrics
HANDLE
Genuine carbon fiber, a very modern and elegant material but also very robust. 
BLADE
Alenox, a very high quality stainless steel that offers a great cutting quality and a long-lasting edge thanks to a cryogenic process. 
Maintenance
Carbon fiber is dishwasher safe. Be careful with the detergents used and the position of the knives in the machine. Choose the cutlery drawer.